Bellen Woodard was a third grader when she started down a path that would transform language, remake an industry, and demonstrate to countless other kids that they too have the power to bring about significant change. In 2019, her classmates' requests for the "skin-color" crayon got Woodard thinking about an important question: Why was peach the go-to color for flesh tones when human skin comes in so many different and beautiful colors? Not satisfied with just asking the question, Woodard went on to bring about positive change. Starting with her classroom, just three years later Woodard has reached an international audience with her More than Peach Project® and its line of multicultural crayons and art supplies. She has also been recognized as a Time magazine and Nickelodeon Top Five Kid of the Year honoree, and a Microsoft Legacy Project honoree. In July 2022, Woodard added "book author" to her list of accomplishments with the publication of the picture book, More Than Peach (Scholastic). The book shares the story of how Woodard created the More than Peach Project, and includes several pages of helpful back matter that provide great advice for young readers who are driven to bring about their own changes in the world.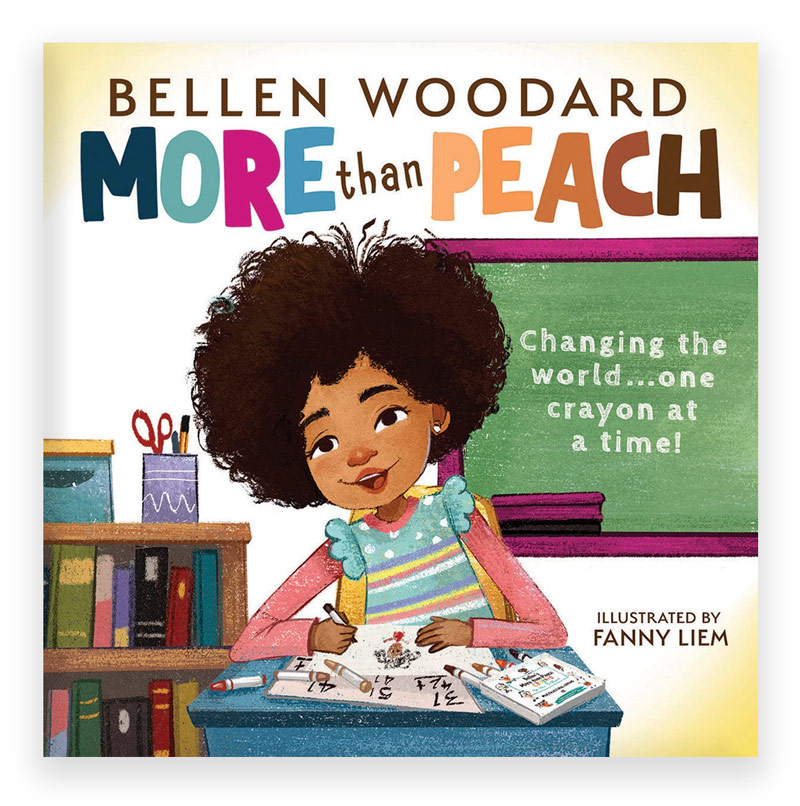 Here, Woodard talks with Lisa Bullard about the ongoing goal for the More than Peach Project, her advice for other young people, and how educators can best encourage their students.
You're now a middle schooler, and you've already accomplished so much! Your picture book, More Than Peach, shares your powerful, true story, and it demonstrates that anyone—of any age—can make a real difference. What's your goal in all that you've done with the More than Peach Project?
From the very beginning, my goal for the More than Peach Project and my crayons was to make sure that no kid was "disincluded." "Disincluded" was my way to say that even when you're exactly where you're supposed to be and simply being the person that you're intended to be, you can still be made to feel like you're not a part, and that isn't ok. So, my goal for the More than Peach Project was to do something that had never been done before and create something that would literally change the language by having its own love language.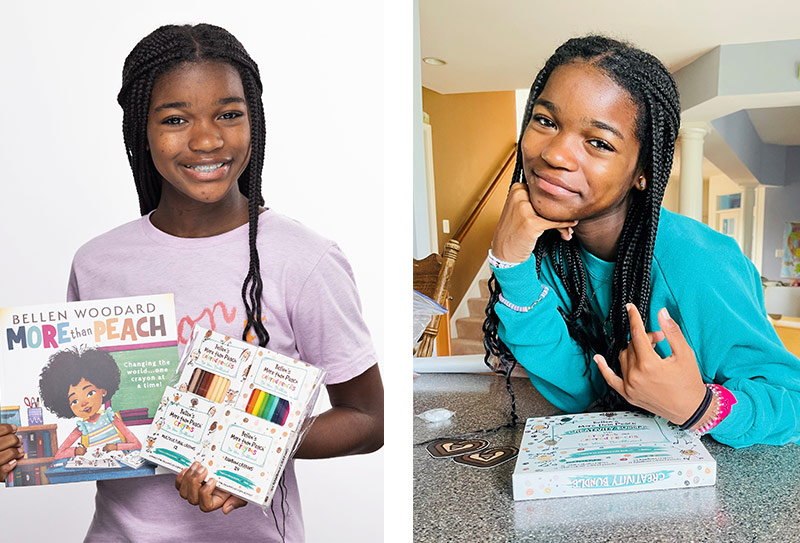 From the very beginning, my goal for the More than Peach Project and my crayons was to make sure that no kid was 'disincluded.'"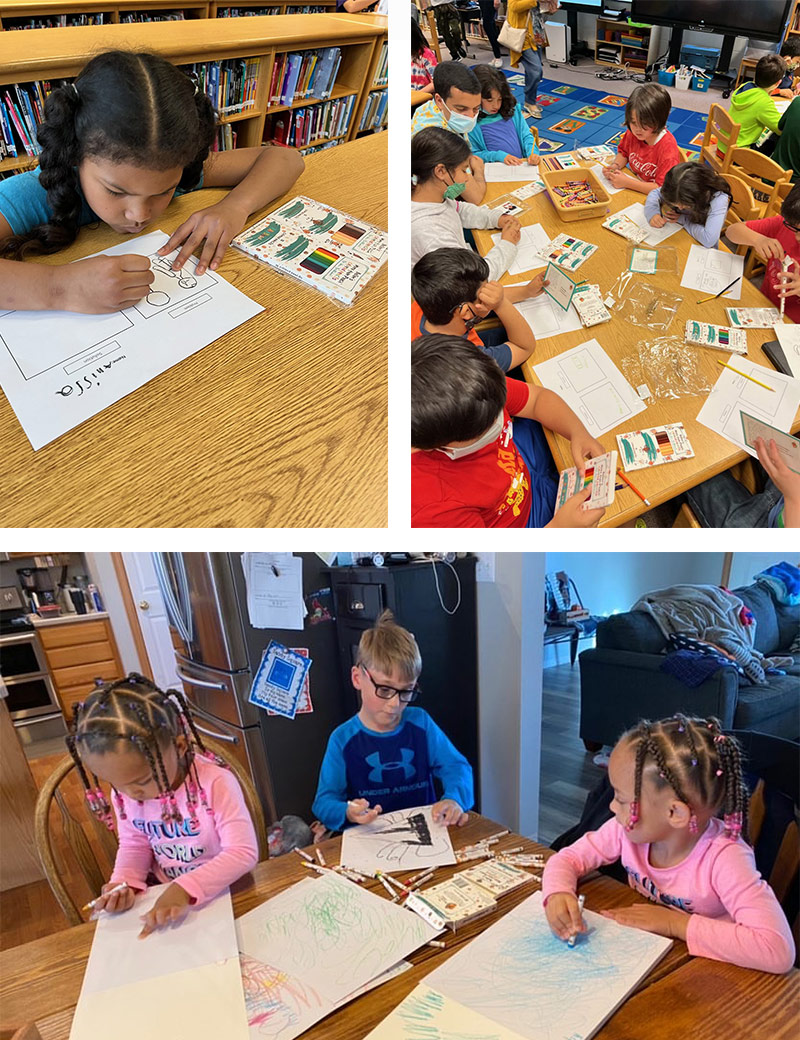 Why was it important to you to share this story with young readers? What has been the most exciting part of becoming a published author?
One exciting part about being a published author is not just being able to share my story but owning it too. That doesn't always happen and sometimes voices are drowned out by louder voices or bigger brands. So, it means so much to be able to really connect with kids as a kid because we really do get and listen to each other.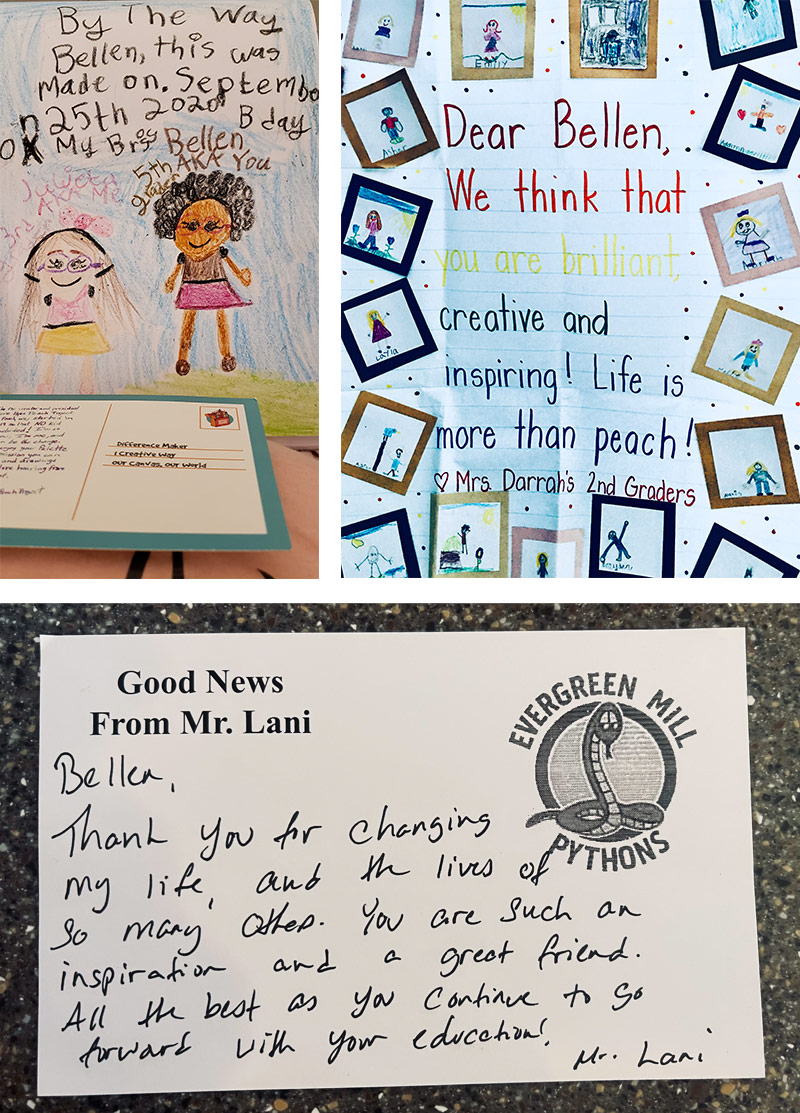 I'm sure that many of the young people who read your book will be inspired to bring about changes in their own communities or to share their own voices. What's your best advice for young people who have a big idea or goal?
I get hundreds of letters from kids asking me about how it feels to have my own book and crayons and how it's inspired them so much already. I think my best advice is to, "Be you. Brilliant." That means to trust in the quality of you, your ideas, and keep going!
My best advice is to, 'Be you. Brilliant.'"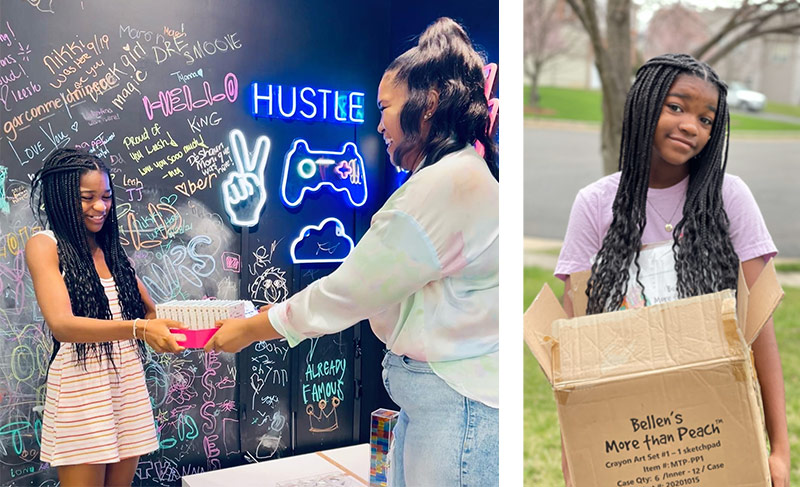 What thoughts would you like to share with educators and other adults who work with young people? How can they best encourage their students to dream big and become problem-solvers?
My dad is an educator, too, and I've even talked to him about this. I've thought about what made my situation so different that the language literally changed, and I think it was empathy, critical thinking … and me! So, kids should know that they are exactly what their space needs.
My parents have always said it's important to give us space to take academic risks and think for ourselves, and I'm glad they do. My parents shared this with my teachers: "We're partners, and we don't send them (my four brothers and me) to school broken, and we expect them to come home as healthy as we send them to you." I've thought about that, too, and I think that's a pretty cool way to introduce your kid. (I may do the same one day.) I just think it's very important for teachers to know that kids aren't broken. I like to say that we're whole … and growing!
Kids should know that they are exactly what their space needs."
The back of your book has lots of information for people who want to follow your example and become visionary changemakers. As part of that material, you say, "Instead of asking kids what they want to be when they grow up, ask them what they want to change." I'm going to turn that question around on you: What's the next thing that you'd like to change?
I still want to change the world … one crayon at a time. 🙂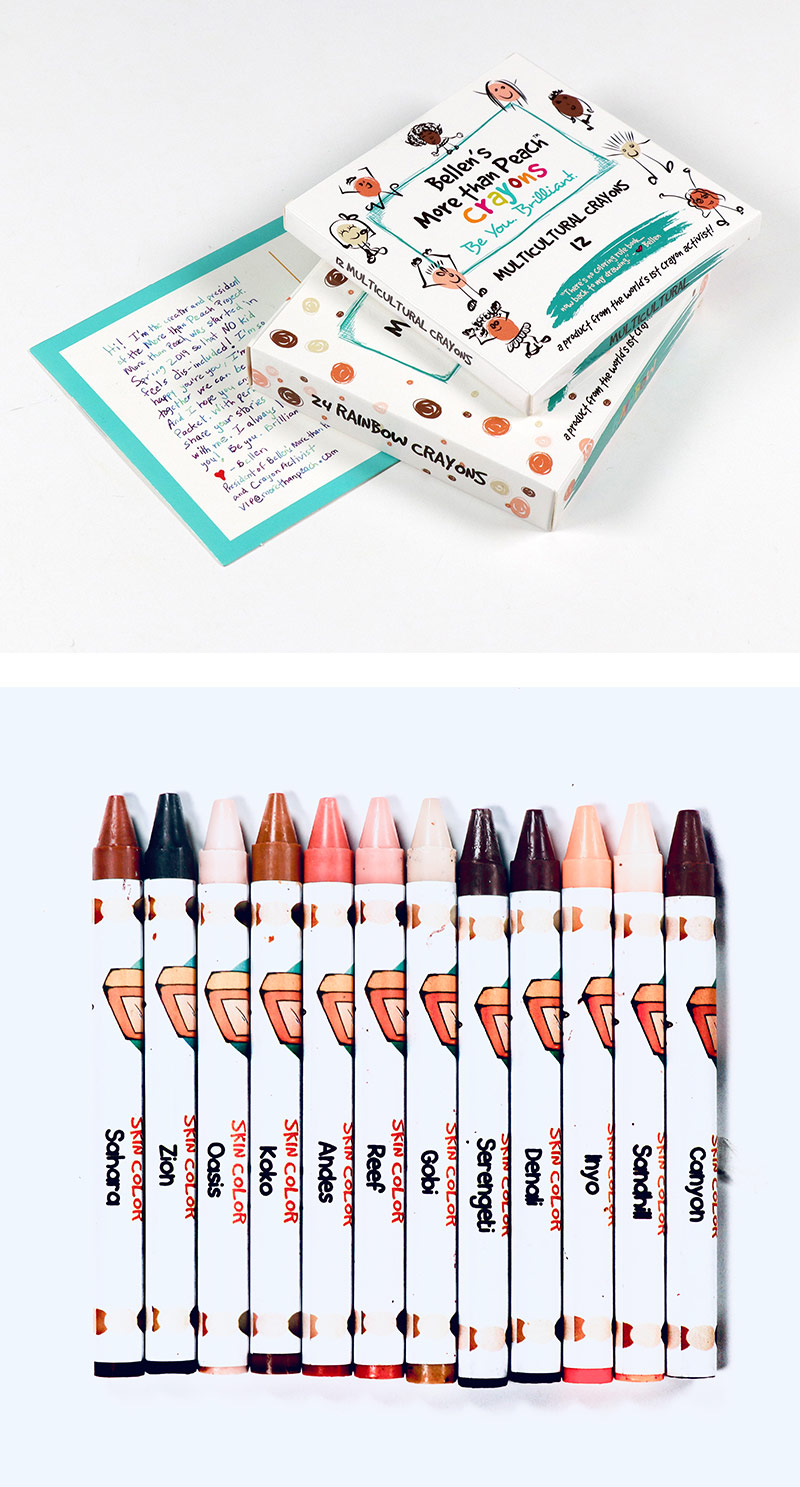 How can readers learn more about you, your book, and the More than Peach Project? What's the best way for your fans to connect with you on social media?
My book is available at all major and independent bookstores, and it's going to be a very special summer for it in Target because my crayons are moving in-store too! You can also find my crayons at target.com and other cool places like DonorsChoose, Daymaker, and Sprout School Supplies.
On social media, you can find me at all of these:
IG: Morethanpeachproject
FB: More than Peach
Twitter: BellentheBee
Website: www.morethanpeach.com
Connect With Bellen Woodard