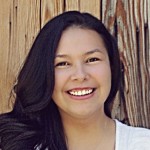 TINA BERUMEN
Head Librarian, Coppell ISD, TX
Tina's Bio
Tina Berumen is the Head Librarian for Coppell ISD and the School Librarian at Town Center Elementary in Coppell, TX. She has been a school librarian for over a decade, with her last five years serving at designated STEM campuses. Her passions include bringing Global Connections, Instructional Collaborations and Digital Literacy to the forefront of school library programs. She is an active member of the Texas Library Association, Texas Computer Education Association, and serves as a national advisory board member for the Mackin Educational Resources: Transform Your School Library movement. She has previously served the Texas Library Association as a member of the Children's Round Table Selection Committee, Program Committee, co-chaired the Texas Bluebonnet Award Luncheon, the Siddie Joe Johnson Award Committee and is currently serving on the Texas State Library Standards Steering Committee.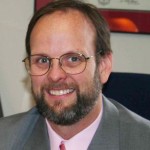 DAVID BLATTNER
Assistant Superintendent, Iredell-Statesville Schools, NC
David's Bio
David Blattner is the Chief Technology Officer for Iredell-Statesville Schools. In this role, the School Librarian Media Specialists and the media program are part of his responsibilities. Prior to this role he served as principal in a large comprehensive high school, and then in an Early College high school. Before going into administration he was an English teacher. Throughout his career David worked closely with the media programs at his schools. His project for the LILEAD program is to focus on the changing role of the school librarian media specialist and work with administration to develop a clearer job description and better understanding of what the modern media program needs to look like in order to meet the needs of our students.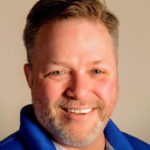 TODD BURLESON
Hubbard Woods Library Media Specialist and 2016 School Library Journal's School Librarian of the Year!
Todd's Bio
Todd Burleson is a Teacher-Maker-Librarian at the Hubbard Woods School in Winnetka, IL. The community helped develop, as part of their school library a makerspace they call The IDEA Lab. They like to think that these initials roughly represent some of their core tenets: Innovation/Design/Engineering and Art.
They believe that STEAM education is the blending of all disciplines in a seamless and celebratory way. Todd's passion is the awakening of curiosity in learners of all ages. His team works hard to maintain a balance of books and bytes.
JENNIFER CALITO
Information Media/Technology Library Teacher, Thomas Edison School, Morton Grove, IL
Jennifer's Bio
Jennifer has 20 years of experience as a trainer in various industries including: retail, healthcare, banking, and education. She recognized the importance that technology would have earlier in her educational journey. As such, she holds four degrees including a master's in educational technology and a doctorate in educational leadership. She continues to participate in educational research and professional development speaking engagements.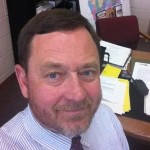 JOHN CARVER
District Superintendent, Howard-Winneshiek Community Schools
John's Bio
John is the superintendent of schools for the Howard-Winneshiek Community School District. Collaborating with business, industry, elected officials and higher education, John is leading the charge to vision and make operational a new structure of learning grounded in science, technology, engineering and mathematics (STEM). Howard-Winn is working to seamlessly embed technology into instruction and use social media to break down classroom silos, connecting learners globally.
With 48% Free and reduced lunch, Howard-Winneshiek is a 426 square mile, rural NE Iowa school district of 1,200 students. This fall the District will begin the third year of a K-12 1:1 deployment. With iPads in grades K-6, MacBook Airs in grades 7-12, Apple TV in all classrooms, 3D printers and embracing social media, learners are quickly moving from consumers of content to creators of content. Our rate of change is accelerating exponentially.
In November of 2014, John was one of 100 Superintendents from across the United States, invited to the White House to meet with President Obama and Secretary of Education Duncan to participate in the Future Ready initiative. The Howard Winneshiek Community School District has been nationally recognized as a "District of Distinction" by District Administrator Magazine and was named "25 Districts Worth Visiting," by Tom Vander Ark, CEO of "Getting Smart."
In September of 2013, John was appointed by Governor Brandstad to co-chair of the STEM Advisory Council's Broadband committee. The committee was charged to: develop Legislative proposals, establish a long-term strategic plan for Broadband deployment and identify possible federal funding opportunities or public private partnerships
John is a member of Iowa Department of Education Competency Based Education Design Team; the Rural Iowa Task Force serves on the Advisory Council for the College of Education, University of Northern Iowa.
Mr. Carver's professional life of 35 years includes experiences as a high school social studies teacher, coach athletic director, middle school principal and high school principal. Mr. Carver's professional preparation includes a Bachelor of Science from Morningside College, Master in Educational from Drake University and a certificate of advances studies from Iowa State University. John and his wife Pam, of 35 years, reside in Cresco, Iowa and have two grown children son Adam and daughter Emily.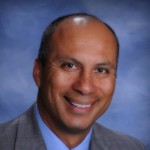 JIMMY CASAS
Principal, Bettendorf Community School, IA
Jimmy's Bio
Jimmy Casas is in his 22nd year of administrative leadership, including the last 14 years as Principal at Bettendorf High School. He is passionate about kids, serving others, and cultivating school cultures that focus on excellence for all students & staff. Jimmy was named the 2012 Iowa Secondary Principal of the Year and was selected as one of three finalists for NASSP 2013 National Secondary Principal of the Year. Jimmy is the Co-Founder & Co-Moderator of #IAedchat, moderating the on-line discussion chat every Sunday at 8:00 a.m. & p.m. CST. Finally, Jimmy is the co-author of the book, What Connected Educators Do Differently, which he wrote with Todd Whitaker and Jeff Zoul.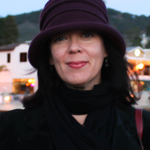 LISA CHEBY
Teacher Librarian, Verdugo Hills High School Library & Research, CA
Lisa's Bio
Lisa Cheby has 16 years of experiences in secondary education teaching English and Research. As a teacher librarian, Lisa advocated for increased technology on campus and promoted inclusion of information literacy skills across the curriculum. This work earned her the SJSU iSchool Award for Excellence in Innovation, the Robert Ellett Scholarship, and the SJSU SLIS Friends and Alumni Scholarship.
While Lisa is a technology leader in her school, she also supports students literacy through an active book club, frequent literary events and assemblies on campus, and a creative writing club. She strongly advocates for the idea that traditional print collections and digital collections are not in competition, but are both part of a thriving 21st-Century library.
Before going into education Lisa had careers in social work and in film and television production. In addition to her MLIS, Lisa has an MFA in Poetry. She has published articles in the field of library science ( Knowledge Quest and SRJ) as well as numerous essays and poems in a variety of literary journals online and in print.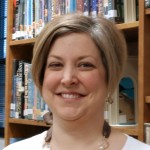 LORI DONOVAN
District Media Coordinator, Chesterfield, VA
Lori's Bio
Lori Donovan is a National Board Certified Librarian and is the Instructional Specialist for Library Services for Chesterfield County Public Schools, VA. She holds a master's degree in education with a specialty in school library media programs and a Graduate Professional Endorsement in Educational Leadership from Longwood University. She has published several articles in Library Media Connection and co-authored Power Researchers: Transforming Student Library Aides into Action Learners by Libraries Unlimited. She can be reached at lori_donovan@ccspnet.net or follow on Twitter @LoriDonovan14.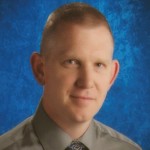 STONY EVANS
Library Media Specialist, Hot Springs, AR
Stony's Bio
Stony Evans is a library media specialist at Lakeside High School in Hot Springs, Arkansas. His main focus is making the Library Media Center (LMC) the hub of activity in the school. He enjoys finding ways to team with teachers and students to present instruction in new ways using library media technology and services. The goal is always to create lifelong learners through literacy and technology. He is in his 21st year as a public school educator. He previously worked for 12 years as a band director.
He works with a team of professionals in the LMC : Mrs. Kaitlyn Price (Library Media Specialist), Mrs. Peggy Schaeffer (Library Assistant), and Mr. Ray Borel (Library Assistant).
Stony is a member of the American Library Association, the American Association of School Librarians, the Arkansas Association of Instructional Media, and the Arkansas Library Association.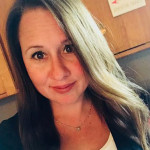 LAURA FLEMING
Library Media Specialist, Author, Educational Consultant
Laura's Bio
Laura has been an educator in the state of New Jersey for 20 years. She has been both a classroom teacher and media specialist in grades K-8 and currently as a Library Media Specialist for grades 9-12. She has played a prominent role in education as a writer and speaker and has served as an educational consultant on Next Generation teaching methods and tools. Laura co-hosts the Movers & Makers Podcast, and is the author of the bestselling, Worlds of Learning: Best Practices for Establishing a Makerspace for Your School (Corwin, 2015).
Laura is also the creator of a digital badge-based professional development platform in which educators all over the world earn badges in acknowledgement of their professional learning. Her library Makerspace has garnered national attention and has served as an inspiration for schools across the country. She is also a recipient of the National School Boards "20 to Watch" in Educational Technology Leadership for 2014 and was recently nominated as a White House Champion of Change for Making.
Laura is also the creator of the 'Worlds of Making' Digital Academy, which provides makerspace professional development for teachers. Her goal is to create learning experiences that empower and equip students with necessary skills to effectively produce and consume content across multiple media platforms. She is also driven to enable educators and cohorts in applying these innovative methods and cutting-edge technology in their fields of expertise. Laura is an educational consultant, thought leader and speaker on education, librarianship and technology. Follow her on Twitter @LFlemingEDU.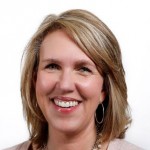 SHAWNA FORD
Future Ready Learning Coordinator/District Librarian, Weatherford, TX
Shawna's Bio
Shawna Ford has over 20 years experience in education, including classroom teacher and elementary librarian. She is currently the Future Ready Learning Coordinator for Weatherford ISD in Weatherford, Texas, where she continues to work with the district librarians.
Shawna believes strongly in students having a voice and playing an active role in their learning. She is passionate about creating a library learning environment that meets the needs of today's learner and including students in the process. A priority for her is preparing students to be successful in the global community. She works to create opportunities for students to connect with others through Skype and Google Hangouts beginning in kindergarten. Students collaborate on projects, share literature and interact with experts during these connections.Recognizing that education is changing, Shawna aspires to be a positive force for change. She stays current on trends and maintains a professional learning network that inspires her to try innovative teaching techniques.
Shawna holds a Master of Library Science from Sam Houston State University and serves as co-moderator for #TXLCHAT. She is active in Texas Library Association, Texas Association of School Librarians, and Texas Computer Education Association.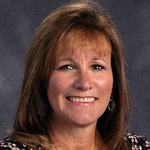 CATHI FUHRMAN
Library Department Supervisor, Hempfield School District, PA
Cathi's Bio
Dr. Cathi Fuhrman is the Library Department Supervisor for the Hempfield School District, Landisville, PA. She has been the Library Supervisor for the past 18 years and previously spent 5 years as a middle school librarian. Dr. Fuhrman has spent all her 23 years in education with Hempfield.
She received her Bachelor of Science in Education, majoring in Library Science from Millersville University, her Master of Library Science from Drexel University and her Doctor of Education in Educational Leadership from the University of Delaware. Dr. Fuhrman is currently the Vice President of the Pennsylvania School Librarian's Association and previously served on the board of directors. She was an adjunct for Mansfield University, School Library and Information Technologies Program and has served on several dissertation committees at Immaculata University.
Dr. Fuhrman received the ISTE Media Specialist Technology Award in 2010, the PSLA Outstanding Individual School Library Award in 2010 and the Outstanding School Library District Program Award in 2017. Currently Dr. Fuhrman serves as Vice-President of the Pennsylvania School Librarians Association. She is proud to have been a member of the first Lilead Fellows Program in 2015/16.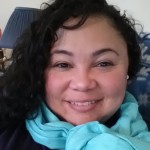 DEDRA VAN GELDER
Content Specialist for Library Media, La Plata, MD
Dedra's Bio
Dedra Van Gelder is the Content Specialist for Library Media at Charles County Public Schools located in La Plata, MD. Prior to this position, Dedra served as a middle school librarian and a 7th Grade Language Arts teacher. She attended McDaniel College earning a Masters degree in School Library Media (2007) and adding the Administrators I endorsement to her certification (2015). She earned her undergraduate degree in English/Secondary Education from SUNY Geneseo in 1998.
Ms. Van Gelder is an active member of several professional organizations including Maryland Association of School Librarians (MASL), Alpha Delta Kappa, American Library Association, and American Association of School Librarians. In MASL, Dedra is the chair of the grades 6 to 9 Maryland Black-eyed Susan Book Award Committee. She is the historian and immediate past president of the Maryland Alpha Beta chapter of Alpha Delta Kappa and the music co-chairman for the state. Alpha Delta Kappa is an international honorary organization of women educators dedicated to educational excellence, altruism and world understanding. Two professional recognitions Dedra really takes pride in are being selected to participate in both the inaugural group of Lilead Fellows (2015-2016) and the 2010 Maryland Library Leadership Institute.
Dedra has made positioning school librarians as leaders within their buildings a priority. She is also passionate about helping librarians to develop collections rich with quality diverse and multicultural offerings.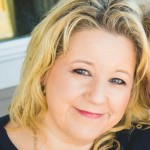 MICHELLE GRIFFITH
District Librarian, Brazosport, TX
Michelle's Bio
Michelle Griffith is a 26 year veteran teacher, technology enthusiast, and connected educator. She spent 14 years in the classroom before making the move to Teacher Librarian. Michelle is a Professional Development presenter for Brazosport ISD. She also is a member of the Texas Library Association, the Texas Computer Education Association, and the Library Leadership Network for Region IV Service Center in Houston, Texas. Michelle strives to create a culture of collaboration and connection, while being an advocate for creativity, technology and reading.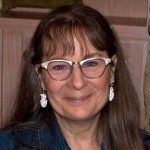 SUSAN GRIGSBY
Media Supervisor, Forsyth County Schools, GA
Susan's Bio
Susan K. S. Grigsby earned her B.S. in Commercial Music Recording/Production and her Master of Library Media Technology at Georgia State University. She began her 20-year career at a private school then served in urban, suburban, and rural public PK-8 school libraries until 2014 when she was hired in Forsyth County's Central Office as the District Media Specialist (officially titled Media Specialist on Special Assignment).
Susan has served on the board of the Georgia Library Media Association since 1999 as Independent Schools Rep, Communications Chair, Treasurer, Library Media Specialist of the Year Chair, President-Elect, President, and Professional Development Chair. Since 2010, she has produced an annual 2-day professional conference specifically for Georgia's teacher-librarians which has grown over 200% since her appointment. She served as a member of the Georgia Library Media Consortium which produced a 10-standard advocacy instrument to help administrators and media specialists evaluate their programs for maximum student impact. She has served ALA as a Councilor-At-Large and AASL as a member of the Legislative Committee and the National Conference Committee (2015). She currently sits on AASL's Knowledge Quest Editorial Board.
Susan was Georgia's Library Media Specialist of the Year in 2011 and frequently travels the state to provide professional development. She is a member of ALA, AASL, ISTE, AECT, GLMA, and GAIT (Ga. Assoc. of Instructional Technology) and has presented at all of their annual conferences. She is currently pursuing her Ed.S. at the University of West Georgia in Educational Leadership and is proud to be a Lilead Fellow.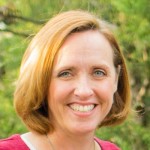 CHRISTINE HAEFFNER
Director of Library Media Services, Lincoln, NE
Christine's Bio
Christine Haeffner has been in the business of teaching for 20 years. She has had the pleasure to serve as both an elementary and middle school librarian, and is currently the Director of Library Media Services for Lincoln Public Schools . Christine is also an adjunct professor of Young Adult Literature at the University of Nebraska-Omaha, preparing pre-service librarians to model and teach critical thinking skills and to be thoughtful and inclusive curators of library resources. Active in Nebraska's professional organizations, Christine has served as a board member for both the Nebraska School Librarian Association and the Southeast Library System. She has presented at both the state and national level on the topics of copyright and the importance of inquiry-based instruction, and was recently published in Teacher Librarian for her work with multicultural resources. Christine has earned a Master's Degree in Curriculum and Instruction with an endorsement in school librarianship, and a second Master's Degree in Educational Administration. The focus of Christine's most recent work involves defining the evolving role of the school librarian in Lincoln Public Schools, providing essential professional development to support librarians as they transform their library programs, and collaborating with district departments as Lincoln's 1:1 initiative impacts instruction and curriculum design. Christine has launched a district-wide Makerspace initiative, which was honored by the White House in 2015.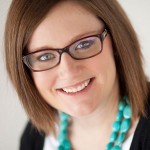 STEPHANIE HAM
Director of Library Services, Metro Nashville Public Schools, TN
Stephanie's Bio
Stephanie Ham serves as the Director of Library Services for Metro Nashville Public Schools. Before becoming the Director of Library Services, she was as a middle school teacher, high school librarian and most recently she served as the Project Coordinator of Limitless Libraries, a partnership program between Metro Nashville Public Schools and Nashville Public Library. She was also named a 2014 Library Journal Mover & Shaker and is a proud Lilead Fellow. To learn more about Stephanie and her work contact her here.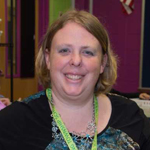 ANASTASIA HANNEKEN
Librarian, Shamong Township, NJ
Anastasia's Bio
Anastasia is a former Pennsylvania librarian and is currently a 5-8 librarian in Shamong Township School District in Shamong, New Jersey. Anastasia has been working with Makerspaces for the past 3 years, and recently implemented a full makerspace lab in her library computer lab.
Anastasia is an ambassador for Bloxels Builder sets and Buncee. She is also an advisory board member for Mackin TYSL.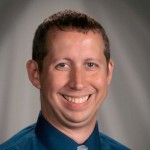 CARL A. HARVEY II
Assistant Professor, Longwood University, VA
Carl's Bio
Carl A. Harvey II is an Assistant Professor of School Librarianship at Longwood University in Farmville, Virginia. The author of five professional books and 60+ journal articles, Carl is a past president of the American Association of School Librarians, the Association for Indiana Media Educators, and the Indiana Library Federation. Carl served on the Randolph Caldecott Award Committee in 2014, and his school library program at North Elementary School (Noblesville, IN) was the recipient of the AASL National School Library Media Program of the Year Award in 2007. He is also one of the co-editors of the ABC-CLIO journal, School Library Connection.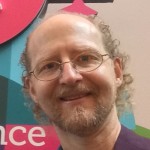 DHAIVYD HILGENDORF
Media Specialist, Park Center High School, MN
Dhaivyd's Bio
Dhaivyd Hilgendorf is the Library Media Specialist at Park Center High School in Brooklyn Park, Minnesota. He is a Past President of the Information and Technology Educators of Minnesota. Dhaivyd is also known as "Ditty Dude" for his interest in helping students create short mnemonic songs to remember the essential components of a lesson, and because he has provided improvised songs to summarize conference proceedings. He is also known as "Uncon Man" for his unconventional face painting as an organizer of unconferences. Professional special interests include helping students establish learning networks, genre studies and young adult literature, student tech teams, QR Code Socials and Augmented Reality Galleries, flipped and independent staff professional development systems, and the learning commons model. Personal passions include making music, yoga, bicycling, swimming, cross country skiing, backcountry trips, nature photography, family time, cooking, and travel.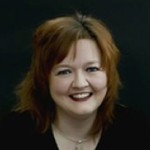 KRISTINA HOLZWEISS
SLJ School Librarian of the Year, Librarian, Syosset High School, NY
Kristina's Bio
Kristina Holzweiss is a school library media specialist at Syosset High School, as well as a presenter, author, and professional developer. In 2015, she was named the School Librarian of the Year by School Library Journal and Scholastic. She also received the Lee Bryant Outstanding Teacher Award by NYSCATE and the Fred Podolski Leadership and Innovation in Technology Award by the Long Island Technology Summit. Kristina believes in hands-on learning through makerspaces, and is the Founder and Director of SLIME – Students of Long Island Maker Expo. She moderates a Voxer group for educators interested in bringing makerspaces, project-based learning, and Genius Hour programs into their libraries and classrooms. Kristina blogs at bunheadwithducttape.com or visit her website for more information here!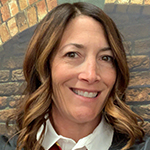 AMY HYBARGER
Teacher-Librarian, Sky Ranch Middle School, NV
Amy's Bio
Amy Hybarger is a teacher-librarian at Sky Ranch Middle School in Washoe County, NV. Her focus for the last 10 years has been on creating a learning environment that encourages students to learn, design and create.  Amy believes that strong collaborative relationships with teachers provide her with the opportunity to engage students in hands-on activities incorporating the Nevada Academic Content Standards, social-emotional learning skills, and 21st-century competencies. Her goal is to have STEAM experiences embedded in the Sky Ranch Library Makerspace to prepare students to be career and college ready. Her previous teaching experiences as a middle school English Language Arts teacher motivates her to continue to promote and engage students in the love of literacy. Connect with Amy on Twitter @amyhybarger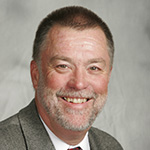 DOUG JOHNSON
Director of Technology Services, Burnsville/Eagan/Savage, MN
Doug's Bio
Doug Johnson is the Director of Technology for the Burnsville-Eagan-Savage (MN) Public Schools and has served as an adjunct faculty member of Minnesota State University. His teaching experience has included work in grades K-12 both here and in Saudi Arabia. He is the author of nine books including Learning Right from Wrong in the Digital Age; Machines are the Easy Part; People are the Hard Part; and The Classroom Teachers Survival Guide to Technology. His columns appear in ASCD's Educational Leadership and in Library Media Connection. Doug's Blue Skunk Blog averages over 50,000 visits a month, and his articles have appeared in over forty books and periodicals. Doug has conducted workshops and given presentations for over 200 organizations throughout the United States and internationally and has held a variety of leadership positions in state and national organizations, including ISTE and AASL.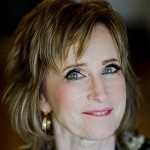 SARA KELLY JOHNS
School Librarian, Consultant, Speaker, Online Instructor, Syracuse University iSchool
Sara's Bio
Sara Kelly Johns is a longtime school library activist and consultant on school library program was recently named the 2017 AASL Social Media Superstars Advocacy Ambassador. Johns writes and presents nationally and statewide on school librarians and advocacy. Most recently, she contributed a chapter, "Flipping the Switch for School Library Advocacy" to Creative Library Promotion and Publicity: Best Practices (Rowan and Littlefield, 2015). Johns is a Past President of NYLA, the American Association of School Librarians and the School Library Section of NYLA. A longtime school librarian, she was also an online instructor for Syracuse University iSchool and Mansfield University's School Library and Information Technologies. Johns is currently a member of the ALA Council, AASL Standards Implementation Task Force and the New York State ESSA Think Tank school library group. Email her at skjohns@gmail.com.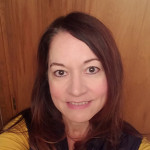 JENNIFER LUETKEMEYER
Assistant professor of Library Science, Appalachian State University
Jennifer's Bio
Jennifer Luetkemeyer is a former junior high school classroom teacher and school librarian. She is currently an assistant professor of library science at Appalachian State University in Boone, NC. Her research interests center around the overarching theme of access (primarily as it relates to K-12 education and the school library), and include digital integration, multiple literacies, educational technology, and school culture.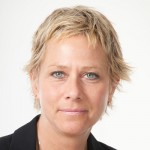 MICHELLE LUHTALA
Library Department Chair, New Canaan Public Schools, CT
Michelle's Bio
Michelle Luhtala is the department chair of New Canaan (CT) High School Library, and facilitates a professional learning community for over 8,000 educators at edWeb.net/emergingtech. She serves on the American Association of School Librarians' (AASL) Board of Directors and the Connecticut Digital Library's advisory committee on databases. Michelle is a contributing author to Growing Schools: Librarians as Professional Developers, and she developed curriculum for Rosen Publishing's Digital Literacy database. She blogs at Bibliotech.me.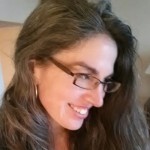 KATIE MCNAMARA
Teacher Librarian, North High School, CA
Katie's Bio
Katie is the Teacher Librarian of North High School. Prior to becoming a TL (the best job on campus), she has enjoyed serving as an English teacher, literacy coach, and academic coach. She has worked with k-12 students ranging from ESL to GATE. She serves on Southern Region California School Libraries Association and local California Teachers of English board.
She is currently working on cross-curricular curriculum to connect with University First Year Experience. She provides professional development at district, region, and state level. One of her greatest joys comes from the ripple effect of helping a teacher who then uses that in their classroom and then shares with another teacher and so on.
There are always new things to discover and explore. School Libraries are never constant; there is always a new fun challenge. Katie is passionate about information literacy and inspiring others to be innovative. Her personal challenge is moving students from just being digital citizens to be being digital leaders. She is most proud of being a teacher and a boymom.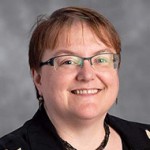 ANN MORGESTER
Library Curriculum Coordinator, Anchorage School District, AK
Ann's Bio
Ann is a life-long resident of Anchorage. She attended the University of Alaska Anchorage where she received a Bachelor's in Education with a minor in computer programming. Ann worked at Wendler Middle School for eight years teaching geography, language arts, study skills, media literacy and a number of other electives along the way. In 2001, she started the school library media specialist certification program through the University of Washington and in 2002 moved to Bartlett HS where she was the librarian for 5 years. In July of 2007, Ann took the new library curriculum coordinator position for the Anchorage School District and moved to cubby-ville at the ASD Education Center. Her primary responsibilities are support of librarians through professional development and site visits, and working with the curriculum department to make sure library collections support not only student interest but support curriculum across all subject areas.  In 2009, Ann completed a Graduate Certificate program in E-Learning through the University of Alaska Anchorage.  She has served on many different committees (because everyone knows she won't say NO) and is active in several volunteer organizations. Her hobbies are reading, beading, reading, knitting, and, well, reading.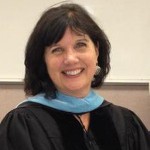 KATHY MOORE
Director of Educational Services, San Ramon Valley Unified School District, CA
Kathy's Bio
Kathy Moore serves as Director of Educational Services for the San Ramon Valley Unified School District and as a staff developer throughout the greater San Francisco Bay Area. She was honored as SRVUSD Teacher of the Year in 2007 and San Ramon Chamber of Commerce Educator of the Year in 2009. Kathy is San Ramon's Poet Laureate for 2012-2018; she also teaches teen fiction writing workshops and is an Instructor in the Master of Arts in Teaching Leadership program at St. Mary's College of California.
In addition to holding a Doctorate in Educational Leadership for Social Justice from California State University East Bay, Kathy holds an M.A. in Teacher Leadership from St. Mary's and a B.A. in English Education from the State University of New York at Albany.
Kathy's passion is promoting social justice through literacy. Her work has been published in several journals and anthologies including Finding Poetic Justice: How Teacher Inquiry Impacts Elementary Math Instruction, CSUEB Press, 2012; Postcards from the Schoolhouse, NCPEA Publications, 2013; The Exchange, International Reading Association, 2013; Found Poetry Review, 2014; and Digital Paper, 2013, 2015.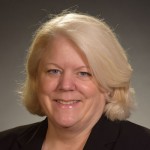 ELISSA MORITZ
Library Services Specialist, Loudoun County, VA
Elissa's Bio
Elissa Moritz is an educator and librarian with over 27 years of experience in elementary and middle school classrooms and libraries. She went to Loudoun County after teaching in Maryland, Hawaii and Colorado.
In her current position as Media Services Specialist, she uses her knowledge to help librarians lead innovative library programs. She uses her expertise to help implement the instructional initiative One to the World, and is the project manager of Loudoun County Public Schools' Learning Object Repository and Digital Curriculum Presenter (a place where students and teachers consume and produce multimedia to create content-specific materials).
Elissa has a bachelor's degree in Elementary Education from The University of Alabama, a master's degree in Information and Learning Technologies from The University of Colorado at Denver, and a post-masters endorsement in Educational Leadership and Administration from George Washington University. In 2015, she has been invited to attend the American Library Association's Leadership Institute, an invitation-only event for top Librarians from around the nation.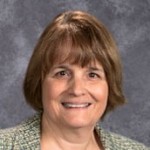 DAWN NELSON
Library Media Specialist, Osseo, MN
Dawn's Bio
Dawn Nelson is the Library Media Specialist at Oak View Elementary School in Maple Grove, MN. There she shares her passion for technology, books, libraries, and learning with staff and students engaged with iPads, Chromebooks, Google Apps for Education, ebooks, and other learning tools. She has been a teacher-librarian in both elementary and secondary schools for over 15 years and also worked as the Instructional Media and Technology Coordinator with Osseo (MN) Area Schools where initiatives included a 1:1 iPad program and a technology staff development program that received the ISTE Seal of Alignment in January of 2012. Current projects and interests include equity and the digital divide in education, integration of ebooks to support reading, and learning and student engagement in a digital world. She is a Past-President of MEMO, (now ITEM/ Information and Technology Educators of Minnesota) and is a member of AASL and ISTE. Besides her day job, she enjoys music, cooking, sailing, and spending time with friends and family.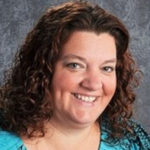 JEN PETERSON
Library Media Supervisor, Menasha Joint School District, WI
Jen's Bio
Jen Peterson has over 18 years of experience in school libraries. For eleven years she served as an elementary library media specialist before moving on to her current position as library media supervisor for her district. She has served on various boards and councils in the state of Wisconsin, including the state superintendent's digital learning council and the Wisconsin State eBook consortium. She is very passionate about eBooks, makerspaces, digital citizenship, hostas, and glass fusing. She has also presented at many conferences throughout the United States.
MARIA PETROPULOS
District Library Coordinator, Selma Unified School District, CA
Maria's Bio
Maria Petropulos is currently the District Library Coordinator for Selma Unified School District in Selma, CA and has worked in school libraries since 1999. She holds an M.A. in Education: School Library and Information Technology and three California credentials: Clear Administrative Services, Teacher Librarian Services, and Multiple Subject. Maria is a former Lilead Fellow, a national professional development program for a small group of school library supervisors from around the United States. She is a member of the California Young Reader Medal Committee and a California School Library Association committee member. She is the the Chair-Elect for the Supervisors Section for the American Association of School Libraries. She is passionate about kids and is a strong advocate for school libraries.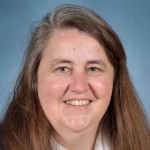 CAROL ROBINSON
District Librarian, Orofino Joint School District #171, ID
Carol's Bio
Carol Robinson is the District Librarian for Joint School District #171 in Orofino, Idaho. She taught secondary English for four years and then taught elementary library for five years and secondary library for nine years.  In order to do this effectively, she received her teaching credential in English from University of California, Irvine and her second, specialist teaching credential in library media and also a Masters in Education with an option in school librarianship from Cal State, Long Beach. With 18 years of teaching experience, she then decided to apply for the Lilead Fellows Program. She represents the smallest district in the program with a mere 1,000 students; her district is located in north, central Idaho. The district's focus is for students to reach their full potential and she is reinforcing this focus with a goal of infusing student learning with inquiry based research so students are prepared for the tough problems they will face in the future.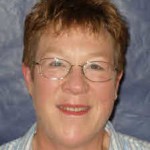 BARBARA ROMERSHEUSER
District Librarian, Eagle County, CO
Barbara's Bio
Barbara Romersheuser has been the District Library Media & Textbook Coordinator for the Eagle County Schools in Eagle, Colorado for the past eight years. Her responsibilities include supervising 9 elementary/4 middle/2 high school facilities and one virtual media center. Prior to this she has served as a middle school media specialist, Asst. Principal, and Master Teacher.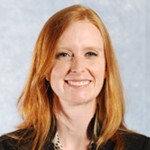 SARAH CULP SEARLES
Library Media Services Specialist, Knoxville, TN
Sarah's Bio
Sarah Culp Searles is the K-12 District Specialist in Library Media Services for the Knox County Schools in Knoxville, Tennessee, where she serves 87 librarians, more than 8,000 staff, and nearly 60,000 students. She is a member of the American Association of School Librarians (AASL) Board of Directors and has previously served on the Boards of both the Tennessee Library Association and the Tennessee Association of School Librarians. Her work includes numerous presentations at national and state conferences, including ALA, AASL, and NCTE, and has been published in School Library Connection. As a district leader, she focuses on building librarians' leadership capacity and supporting innovation in library programs through professional development and collaboration with administrators and other stakeholders. Prior to entering district leadership, she was a librarian at West High School in Knox County, where she and her co-librarian were honored in 2011 with their library's designation as a stop on AASL president Nancy Everhart's Vision Tour. Searles is a proud Lilead Fellow and graduate of the University of Tennessee's School of Information Sciences.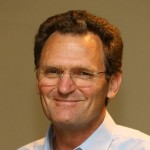 CRAIG SEASHOLES
Librarian, Seattle Schools, WA
Craig's Bio
Craig Seasholes is an elementary teacher-librarian in Seattle and president of WLMA again for the 2016-17 term. He also serves as current AASL Region 8 director, pursuing connections with other library and information technology professionals in Alaska, Idaho, Oregon, and Washington. His passion for libraries is balanced by a penchant for active outdoor pursuits; whether commuting by bike, fastening on crampons and rope for a "library summit"  or just skipping out during conferences for a conversational run with like-minded colleagues.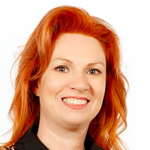 ROBIN STOUT
Administrator for Media Services and Emerging Technologies, Lewisville Independent School District, TX
Robin's Bio
As Administrator of Media Services and Emerging Technologies in the Digital Learning Department of Lewisville Independent School District, Robin Ward Stout supports the district goal to "engage learners through the use of technological tools to access, create and share content as well as collaborate with other learners throughout the world." She is transforming the district library program by implementing Makerspaces and STEAMlabs across the district to better meet the needs of future-ready learners.
Robin is responsible for the design and integration of a district-wide digital literacy and citizenship curriculum for students. She provides online resources and eBooks for the district's 53,000 students to facilitate the use of digital resources anytime, anywhere. She has published and presented about the digital learning environment at the state, national, and international levels and is an inaugural member of the national Lilead Fellows Program through the University of Maryland iSchool. Robin has also served as an adjunct professor and is an Educational Leadership doctoral candidate.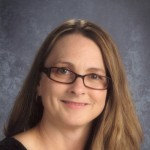 CAROL TRACY
Library Media Specialist, Robbinsdale Armstrong High School, Plymouth, MN
Carol's Bio
Carol Tracy serves as the library media specialist for Robbinsdale Armstrong High School. She has previously been an elementary media specialist, middle school technology teacher and elementary classroom teacher at various grade levels in MN and CA. Carol is passionate about student learning environments. She seeks to create flexible learning spaces that foster creativity, collaboration, literacy and student voice. She is currently transforming her third library space. Her library transformations include a small, private Pre-K through 8th grade school media center in CA; a new STEAM-focused magnet elementary school media center in Golden Valley, MN (third in the U.S. to adopt a bookstore model) and now a high school media center, including a student tech team and first year 1:1 Chromebooks. Flexible furniture, maker space and updated video studio are in the works.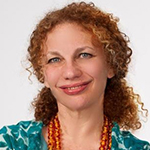 JOYCE VALENZA
Assistant Professor, Rutgers University, NJ
Joyce's Bio
Joyce Valenza has been a school, public, reference, and special librarian. For ten years, Joyce was the techlife@school columnist for the Philadelphia Inquirer. She writes the NeverEndingSearch blog for School Library Journal, contributes to a variety of edtech journals, speaks internationally about issues relating to libraries and thoughtful use of technology. Joyce is active in ISTE, ALISE, AASL, ALA, YALSA and online communities of practice.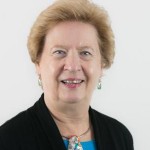 ANN CARLSON WEEKS
Director of Professional Education, College of Information Studies at the University of Maryland
Ann's Bio
Dr. Ann Carlson Weeks is Professor of the Practice and Director of Professional Education in the College of Information Studies at the University of Maryland. She has been a member of the Lilead Project Team since its creation in 2011. Prior to her appointment at the University, she was Director of Library and Information Services for the Chicago Public Schools, Executive Director of the youth divisions at the American Library Association, and Coordinator for the National Library Power Program. In 2016, Ann received Provost's Award for Outstanding Professional Track Faculty at the University of Maryland.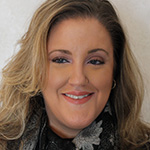 KRISTA WELZ
Library Media Specialist/Librarian, North Bergen High School, NJ
Krista's Bio
Krista Welz is a Library Media Specialist/Librarian in North Bergen High School, New Jersey. Being a lifelong resident of her town, she also worked for the town's public library for seven years as the Children's Librarian. She is a Google for Education Certified Trainer and co-founder of Edcamp Urban.
This year, she has been awarded North Bergen High School's Educational Services Professional of the Year and Library Journal's 2017 Mover & Shaker Educator. In March 2017, she was awarded as a Tech Troubadour Social Media Superstar from the American Association of School Librarians (AASL).
Krista is currently a doctoral candidate in the Educational Technology Leadership Program at New Jersey City University. She specializes in technology integration in schools and libraries. Krista provides technological Professional Development for teachers in the North Bergen School District. She also is a New Jersey Makers Day Board Member. She has won her high school's Media Center several grants, including YALSA book giveaways and James Patterson/Scholastic Reading Club's Save School Libraries grant.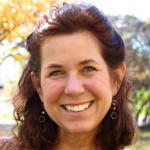 LESLIE YODER
District Library Services Supervisor, Saint Paul Public Schools, MN
Leslie's Bio
Leslie is the District Library SLeslie Yoderervices Supervisor for Saint Paul Public Schools, the largest school district in Minnesota. She began her education career as a teacher of Spanish, Bilingual Education, and ESL, teaching for many years at the secondary level. Around the turn of the century, in search of new adventures, she became a school librarian. A fierce advocate of digital equity for all students, Leslie was a member of the SPPS E2T2 Technology Integration Initiative team, and worked as a digital literacy specialist with corrections and alternative programs. She served as the 2008-09 president of the Minnesota Educational Media Organization, co-wrote the Research Project Calculator, and has presented on a variety of topics locally and nationally. In her off hours, Leslie cooks, plays tennis, reads, runs, travels, and tries to keep up with her four (soon to be six) grandchildren.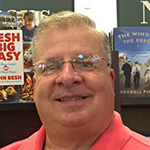 TERRY YOUNG
Library Consultant
Terry's Bio
Terrence "Terry" Young, Jr., M.Ed., MLS retired in June 2015 as a school library media specialist in the Jefferson Parish Public School System in Louisiana. In his 39 years in education and 36-years as a member of the American Library Association and several of its divisions he has served on numerous committees including the Caldecott, Sibert and the Margaret A. Edwards committee. His writings on school libraries, literacy, and science have been published in Knowledge Quest, Book Links, Library Media Connection, School Library Journal, School Library Monthly, and Science Books & Films. He is also a frequent speaker at local, state, and national conferences. Terry is the author of all "School Libraries Work!" editions. He is also a frequent speaker at local, state, and national conferences.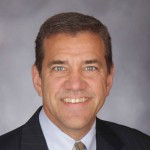 JEFFREY ZOUL
Assistant Superintendent, Deerfield Public Schools, IL
Jeffrey's Bio
Dr. Jeffrey Zoul is a lifelong teacher, learner, and leader, currently serving as Assistant Superintendent for Teaching and Learning with Deerfield Public Schools District 109 in Deerfield, Illinois. Prior to working in this capacity, Jeff served as a district administrator in Rock Island, Illinois, and a school improvement specialist with Southern Regional Education Board (SREB), the nation's largest and oldest non-profit school improvement network. Jeff also served as a principal with Forsyth County Schools in Cumming, Georgia, and with North Shore School District 112 in Highland Park, Illinois. Zoul has also taught graduate courses at the university level. Before working as an administrator, Jeff taught for 18 years at the elementary, middle, and high school levels and enjoyed coaching a variety of sports. Jeff is the author of several books, including Improving Your School One Week at a Time and co-author of What Connected Educators Do Differently. In addition, Zoul enjoys sharing his thoughts about a wide range of educational topics through his blog, Teach. Learn. Lead. Repeat.