Hear What Our Authors Have To Say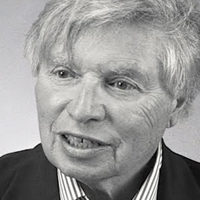 Avi
An award-winning author and a strong advocate for Readers Theater, Avi has penned more than 70 titles during a writing career spanning more than 40 years. It all began when an English teacher insisted that he receive some help with writing. At age 17, he decided to focus his attention on improvement and began by writing plays.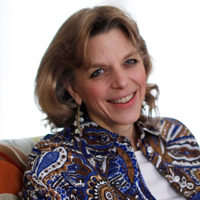 Jen Bryant
Jen Bryant writes picture books, novels and poems for readers of all ages. Her biography A River of Words: The Story of William Carlos Williams, illustrated by Melissa Sweet, received a Caldecott Honor. Jen's novel in verse RINGSIDE 1925: Views from the Scopes Trial is an Oprah Recommended Book for ages 12 & up. Jen has taught writing and children's literature at West Chester University and Bryn Mawr College and gives school and public lectures throughout the year. She lives with her family in Chester County, PA.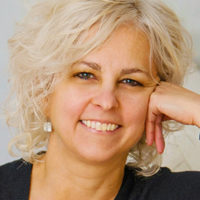 Kate DiCamillo
Kate DiCamillo is a much-loved author of children's and young adult literature. Her body of work includes short stories, picture books, chapter books for emerging readers, and novels. Known for her unforgettable tales of friendship, forgiveness, redemption, and hope, she has received the Newbery Medal and is a New York Times best-selling author. A petite introvert with an exuberant laugh, Kate DiCamillo shares with Mackin's Amy Meythaler how it all began and what to expect from her in the future.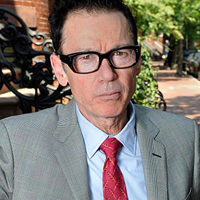 Jack Gantos
Jack Gantos is a prolific author who has written for all age groups. His work has received numerous awards including the prestigious Newbery Medal for Dead End in Norvelt. Gantos knew he wanted to be a writer from a young age, but didn't enter the publishing world until after spending time in federal prison for drug smuggling. Known for pulling scenes and themes from his diaries and writing books in longhand before typing them out, Gantos is deeply invested in his work.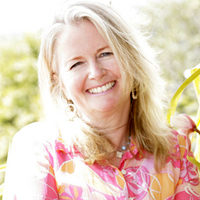 Holly Goldberg Sloan
Holly Goldberg Sloan was born in Michigan and spent her childhood living in Holland, Istanbul, Turkey, Washington DC, California and Oregon. After graduating from Wellesley College and spending some time as an advertising copywriter, she began writing and directing family feature films, including Angels in the Outfield and Made in America. Counting by 7s, her first middle-grade novel, was a New York Times Bestseller. The mother of two sons, she lives with her husband in Santa Monica, California.
E.K. Johnston
E.K. Johnston had several jobs and one vocation before she became a published writer. If she's learned anything, it's that things turn out weird sometimes, and there's not a lot you can do about it. Well, that and how to muscle through awkward fanfic because it's about a pairing she likes. Her books range from contemporary fantasy (The Story of Owen, Prairie Fire), to fairy-tale reimaginings (A Thousand Nights, Spindle), and from small town Ontario (Exit, Pursued By A Bear), to a galaxy far, far away (Star Wars: Ahsoka). She has no plans to rein anything in.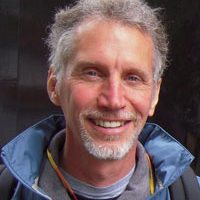 David LaRochelle
David LaRochelle, an award-winning author and illustrator, didn't always want to be a writer. "When I was very young, what I wanted to be was a dragon. Then I realized that was not a possible career choice, so I chose something more realistic: I wanted to be a dinosaur. Then, after that, I moved to balloon man. Finally, I decided I wanted to be a cartoonist like Charles Shultz."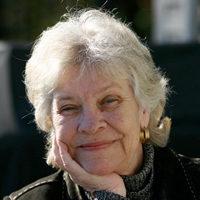 Patricia MacLachlan
Holly Goldberg Sloan was born in Michigan and spent her childhood living in Holland, Istanbul, Turkey, Washington DC, California and Patricia MacLachlan is a well-known and beloved, award-winning author of picture books, chapter books, and screenplays. With a signature style and timeless themes, her work is appreciated by readers of all ages and levels. Bound by a love of family and of nature, Patricia MacLachlan's heart is expressed in her writing and in her conversation. Here, the author of Sarah, Plain and Tall and The Boxcar Children Beginning shares with Mackin's Amy Meythaler how her writing journey began and where it is leading her now.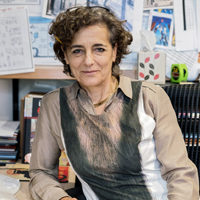 Françoise Mouly
Prestigious authors, illustrators, and art directors regularly work together to create award-winning books. However, it is rare to find all of those in one family. Meet Art Spiegelman and Françoise Mouly—a power couple in publishing that has transformed the world of graphic novels and created an award-winning micro-publishing imprint. Spiegelman is the author/illustrator of the Pulitzer Prize-winner, Maus, and Mouly is the art editor at The New Yorker in addition to being the publisher and editorial director of TOON Books.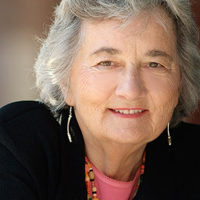 Katherine Paterson
Katherine Paterson is the author of more than 30 books, including 16 novels for children and young people. She has twice won the Newbery Medal, for Bridge to Terabithia in 1978 and Jacob Have I Loved in 1981. The Master Puppeteer won the National Book Award in 1977 and The Great Gilly Hopkins won the National Book Award in 1979 and was also a Newbery Honor Book. For the body of her work she received the Hans Christian Andersen Award in 1998, the Astrid Lindgren Memorial Award in 2006, and in 2000 was named a Living Legend by the Library of Congress.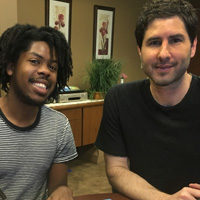 Matt de la Peña and Christian Robinson
Award-winning children's and young adult author, Matt de la Peña, and illustrator, Christian Robinson, discuss their acclaimed picture book, Last Stop on Market Street, the winner of the Newbery Medal, the Caldecott Honor and the Coretta Scott King Honor, as well as other books and aspects of writing and illustrating.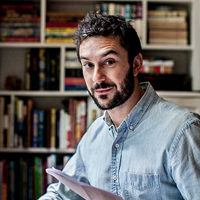 Adam Rubin
Adam Rubin is the New York Times best-selling author of a half dozen critically-acclaimed picture books including Robo-Sauce and Dragons Love Tacos. He spent ten years working as a creative director in the advertising industry before leaving his day job to write full time. Adam has a keen interest in improv comedy, camping and magic tricks. He lives in Barcelona, Spain.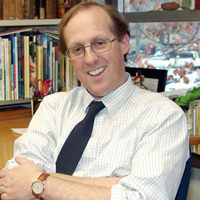 Gary Schmidt
Gary Schmidt is an American author of children's nonfiction books and young adult novels who types his drafts using a manual typewriter. He is also a professor of English at Calvin College in Michigan. Schmidt received both a Newbery Honor and a Printz Honor for Lizzie Bright and the Buckminster Boy and a Newbery Honor for The Wednesday Wars. He lives with his family on a 150-year-old farm where he splits wood, plants gardens, writes, and feeds the wild cats that drop by.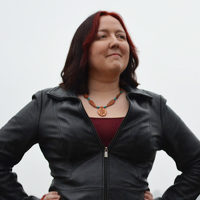 Ursula Vernon
This video interview collection features Ursula Vernon, the author and illustrator of "Nurk," "Digger," "Dragonbreath," "Castle Hangnail," and "Hamster Princess." Her Eisner-nominated comic "Digger" won the Hugo Award for Best Graphic Story and the Mythopoeic Award, and her children's book "Dragonbreath" won the Sequoyah Award in 2013. Ursula grew up in Oregon and Arizona, and went to Macalester College in Minnesota. She lives, writes and draws in her "castle" in North Carolina.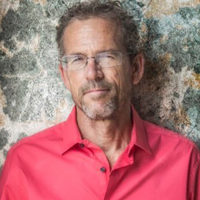 Rick Yancey
With one of the most anticipated books of the year being released this spring (5th Wave, Putnam), Rick Yancey has finally realized his dream to be a writer. It all started for him when, as a 14-year-old boy, he turned in a creative writing assignment that was five times as long as it should have been. He was ashamed and afraid of a receiving a bad grade until he saw the note his teacher had written on his story: Never apologize for something you should be proud of. According to Yancey, that was the point he knew he would be the next Ernest Hemingway.