Share.
Collaborate.
Transform.
Thrive.
Digital
From conversations on digital content to usage suggestions, this is the future of learning.
Library
From classrooms to libraries, fundamental topics and issues are enthusiastically covered.
Makerspace
The latest trends, topics, products and influential people are all right here.
Library Transformation
Be the change in your library with fresh ideas and insight from pros just like you.
Professional Learning
Be a part of the evolution of effective teaching and learning methodology.
Transform and Thrive Magazine
Considering a library transformation but don't know where to begin? We've assembled pages of relevant concepts, ideas and insights from our TYSL Advocates.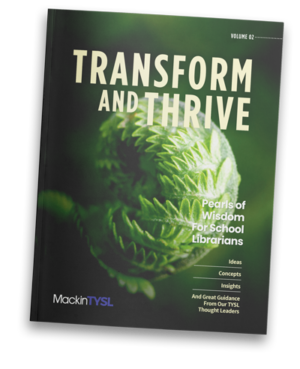 For decades there has been a lack of choices for books featuring diverse characters created by diverse authors and illustrators. In response, We Need Diverse Books (WNDB) was created to bring [...]
What We're Tweeting About