Spring is the time for new beginnings, which makes it the perfect time for stories of new love. The romance genre continues to be popular for high school students, and these novels are available in both print and eBook versions to accommodate for in-person, distance learning, or hybrid models. All of the books I'm spotlighting today are #OwnVoices novels. #OwnVoices was first coined in 2015 by author Corrine Duyvis as a call for more children's literature written about diverse characters by an author from that same diverse group1. At Mackin, we believe that it's crucial for students to not only see themselves reflected in the books that they read, but to read books written by diverse authors. Check out these three exemplary new novels to add some romance to your shelves.
---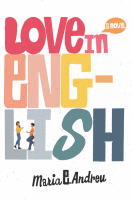 Love in English:
Ana recently moved from Argentina to New Jersey. She took some English lessons back home in preparation for the move, but it's still difficult to understand anyone at her new school. She's stressed and overwhelmed and misses home. Things start to get better when she meets Altagracia, who speaks Spanish and helps her get settled in. Then she meets Harrison, a cute boy from her math class, and Neo, a cute boy from her ESL class. Ana decides things might not be so bad here after all. Love in English is an #OwnVoices book, based on the author's experience of immigrating to America and learning English as a second language. It's a mostly light book, but it also doesn't shy away from the harder aspects of being in a culture where you don't speak the dominant language.
---
A Pho Love Story:
Bao's family and Linh's family own competing pho restaurants, right across the street from each other. Bao and Linh know that their families are rivals, but when they unexpectedly connect one night, sparks fly. Will they be able to get past their families' rivalry to find happiness together? This #OwnVoices romance is written by a Vietnamese American author. Check this book out if your students like star-crossed lovers, identity exploration, or tantalizing descriptions of Vietnamese food that will definitely make them hungry while they're reading.
---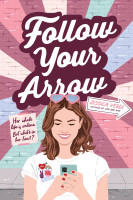 Follow Your Arrow:
CeCe is internet famous: 800k followers on a social media app, sponsorships, and all that comes along with it. She and her girlfriend, Silvie, have been people's OTP for their entire relationship. Their breakup is devastating, and CeCe is not quite sure who she is outside of their #CeVie life. She's not planning on jumping into a new relationship anytime soon, but then she meets Josh, who is kind, plays violin, and also low-key hates the internet and thinks influencers are everything that's wrong with the world. Follow Your Arrow touches on internet culture, self-awareness, and what it means to live life as a performance on social media. It also delves into what it means to be bisexual, an identity not often explored in YA literature or culture at large. Moreover, it somehow manages to tackle substantial issues while also being fun, captivating, and a book that you don't want to put down. This is an #OwnVoices novel, as the author identifies as bisexual.
---
References
1Duyvis, C. (2021). #OwnVoices. Corrine Duyvis. https://www.corinneduyvis.net/ownvoices/