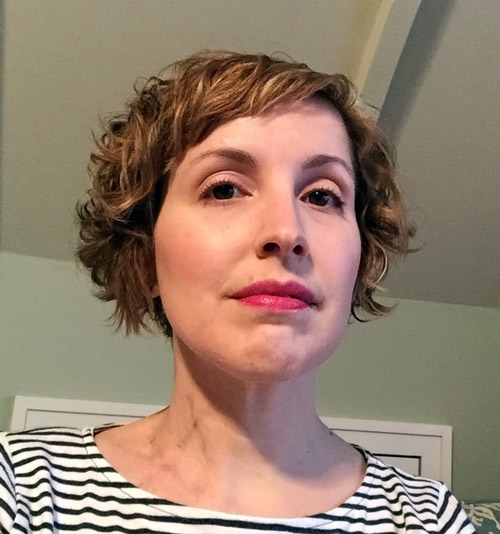 Rodent brothers Louie and Ralphie Ratso think that they must be rough and tough to be cool, but author Kara LaReau uses their hilarious misadventures to debunk that myth and break the stereotype in her humorous book series for young readers, The Infamous Ratsos (Candlewick). In these books, the Ratso brothers try to show how tough they are but end up accidentally doing good deeds instead.
The publication of her first Infamous Ratsos book, The Infamous Ratsos (Candlewick, 2016), met with great success. In fact, it was named a 2017 Theodor Seuss Geisel Honor Book. "I had NO IDEA the book was being considered; it was a total surprise," LaReau says. "The Geisel is given to the author and illustrator of the most distinguished book for beginning readers; to know that my book met that criteria more than so many others that year is an honor for me on just about every level."
LaReau describes the background behind the book series. "I watched a documentary called 'The Mask You Live In' about toxic masculinity which really inspired me," shares LaReau. She decided to address one aspect of the topic in each of the books in The Infamous Ratsos series. "The first book is about toughness, the second is about bravery, the third is about emotional connection, the fourth is about asking for help, the fifth will be about solving conflicts without violence, and the sixth will be about embracing 'feminine' qualities and being yourself."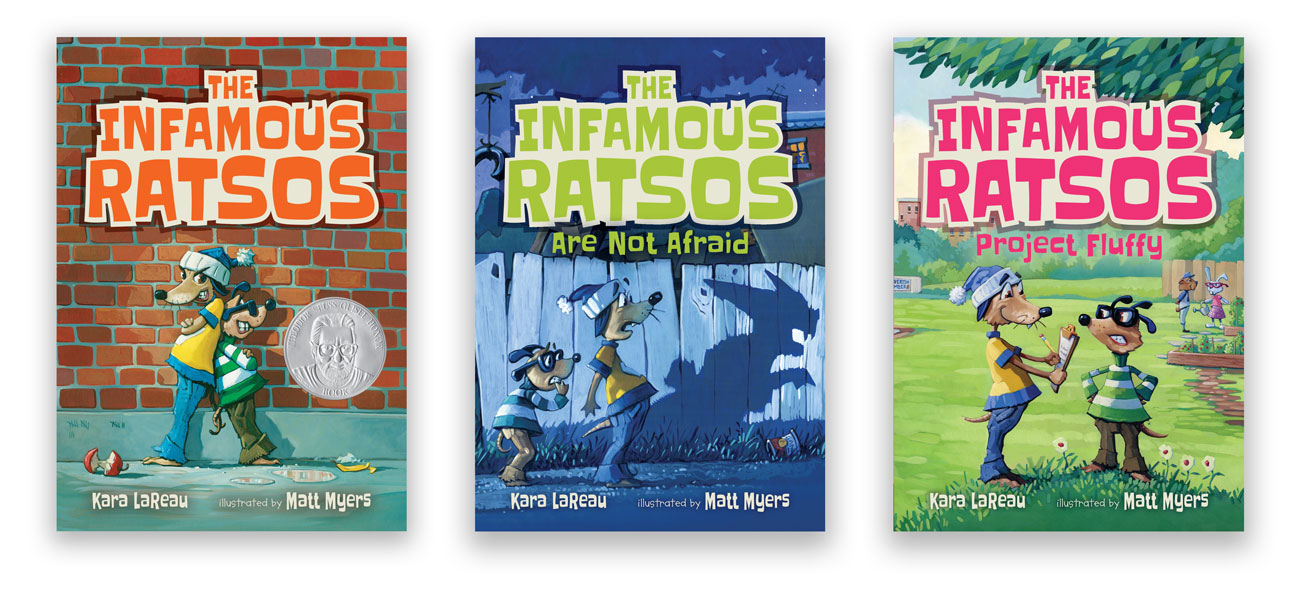 In addition to the Infamous books, LaReau has written picture books and a middle-grade series, The Unintentional Adventures of the Bland Sisters (Candlewick). "I just finished a picture book coming out this spring, Baby Clown (Candlewick), illustrated by Caldecott Medalist Matthew Cordell. And I have the first in a spooky new middle-grade series – The Rise of Zombert – coming out in July 2020. In 2021, I'll have a picture book coming out called Extra Ezra, illustrated by Vincent X. Kirsch. Switching gears keeps things interesting."
"Even before I knew how to read, I loved hearing stories and telling stories. When I was in elementary school, an author came to visit; once I realized you could actually get PAID to write stories, that's all I ever wanted to do."
Switching gears is not just something LaReau has experience in with genres, she has also switched gears professionally. For years, LaReau worked as an editor at Candlewick and even was Kate DiCamillo's editor for her breakout novels. Though she enjoyed writing, she was hesitant to switch her focus from editing. "I wasn't really willing to make that leap until I was forced to; I had some health problems that forced me to set aside my editing work for a while. Once it was time to go back, it didn't feel right anymore. I still do freelance editing work, but I don't think I'll ever go back to editing full time."
The Significance of Bluebirds
"I do have an appreciation for bluebirds; as I try to live a positive, happy life, the bluebird of happiness has come to have significance for me. My freelance editing business is called Bluebird Works, and when I was writing the final Bland Sisters story, I featured an aviatrix based on Amelia Earhart — Earhart had a bright yellow biplane called The Canary, so it seemed right to me that my aviatrix would have a plane called the Bluebird, which led to the story being titled Flight of the Bluebird. I might decide to stick a bluebird in future stories, if it feels right."
Since debuting the adventures of the two mischievous Ratso brothers in 2016, LaReau has published two additional books in the series. And early chapter book readers now can look forward to the fourth, The Infamous Ratsos Camp Out (Candlewick), coming out in May 2020. "There are actually a few more Infamous adventures to come," teases LaReau. "There will be two more, though I've pretty much finished writing the texts."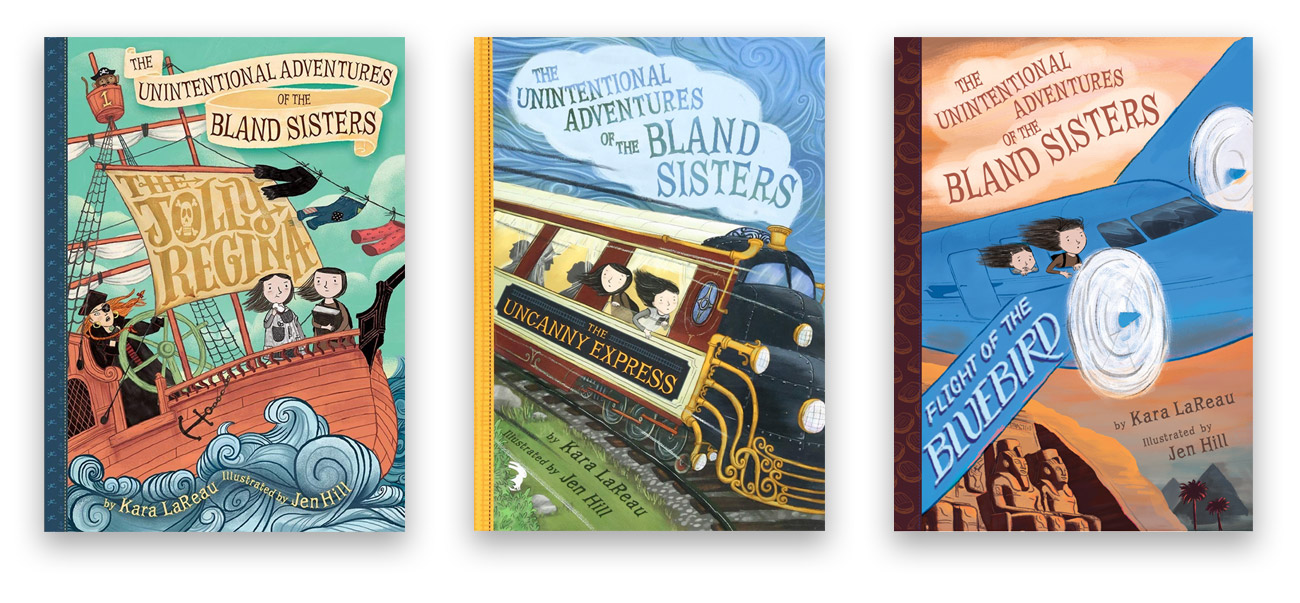 Candlewick Press, publisher of The Infamous Ratsos series, has created a discussion guide for each book in the series. "I hope kids will be entertained by these stories," says LaReau, "but I also hope educators, librarians, and parents might use them to start conversations about these topics—the earlier the better."
"Editing and writing go hand-in-hand for me; I like to think I'm a better editor because I write, since I know the writer's experience and can draw from that experience in determining how best to help them. My background in publishing provides me with behind-the-scenes insights other writers might not have, and an ease in editing myself."
Along with her writing, LaReau is active on social media. She can be found on Twitter and Instagram (@karalareau), and she loves to receive fan mail. She also enjoys school visits and Skype visits, both of which can be arranged through her website.