by Katy Tessman, New School Services Project Manager and Makerspace Specialist at Mackin
---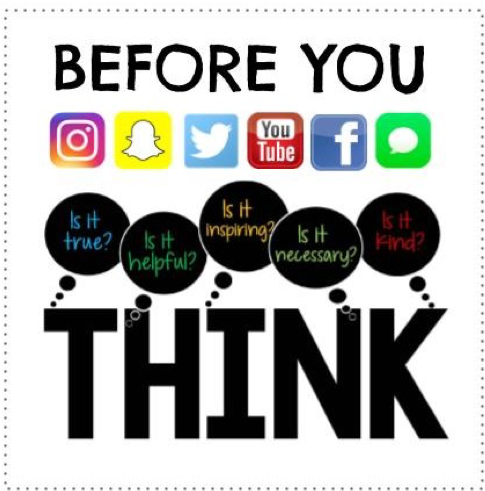 Now, more than ever, we are connected to people through social media rather than in-person interactions. Most of us have become citizens of the digital world, including our children and students. Have you thought about your role in social media? What is a child's role?
For several years, I worked at an urban high school. The hallway walls were sparsely decorated with informative flyers. One poster, however, that was on the bathroom stall door really made me reflect. It said, "Before you post, THINK." The T.H.I.N.K. acronym features questions that are very important—Is it True? Is it Helpful? Is it Inspiring? Is it Necessary? Is it Kind?
New legislation is currently being written that will help more students gain media literacy skills. And specific media literacy standards are being added to the Common Core Standards for several states. Here are three new books that make social media more teachable for librarians and more understandable for students.
---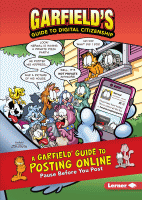 Garfield's Guide To Posting Online : Pause Before You Post By Scott Nickel (Interest Level: 2-5, Lerner Publications Company, 2020)
Learn with Garfield and his friends as they gain an understanding about what it takes to stay safe and secure online. Should they use social media to show what they're doing all the time? How much detail about your personal life should you share? This book, written for grades 2-5, covers information from account settings to sharing private information.
---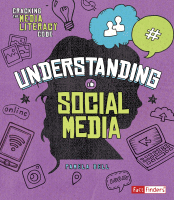 Understanding Social Media By Pamela Dell (Interest Level: 3-6, Capstone Press, 2019)
Infographics and easy-to-understand language help kids gain an understanding of what's real and what's fake on various social media platforms. What effects do negative posts have on people? What happens when there are posts that have a positive tone? This book offers practical advice on how to interpret social media posts and how to find out if they are factual or not.
---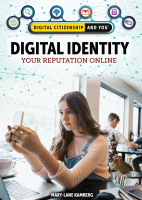 Digital Identity : Your Reputation Online By Mary-Lane Kamberg (Interest Level: 7-12 Rosen Publishing Group, 2019)
This useful and informative book teaches students in grades 7-12 about how to protect one's digital identity. It explains how difficult it is to separate "real life" from the digital realm. The book also emphasizes how it has never been more important for students of today to carefully consider their reputation and presence online. The International Society for Technology in Education's (ITSE) standards are tied into these safety tips and hands-on activities.