Today we are welcoming Jamie Michalak to the Mackin Community blog. She is the author of the Joe and Spark early readers and other books the youngest of readers. In this post she describes her inspiration for her newest picture book, Frank and Bean.
---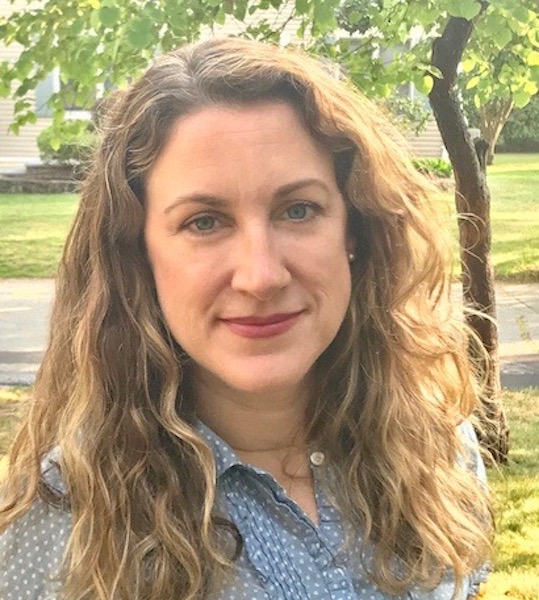 My new early reader, Frank and Bean, illustrated by Bob Kolar, is about a hot dog and a bean who form a rock band. Frank, a hot dog, is a writer who wants nothing more than to write in his secret notebook in peace. Bean, a rambunctious one-bean band, would rather rock out. But although Bean has the tunes for his songs, he's missing something — the words.
Frank and Bean is a tale about unlikely friends, but it's also a story about how quietness can help a child (or a baked bean) create something new — whether it's a poem, a story, or a song about jelly doughnut holes.
When I visit schools, the first question students ask is "Where do you get the ideas for your stories?" My story ideas come from everywhere — funny moments, photos, childhood memories, and what I love or am curious about. I always say that you don't have to look far for story ideas. They're all around you. In the case of Frank and Bean, I live with them!
The characters of Frank and Bean were inspired by two sons — one quiet and one loud — at ages 6 and 4. My oldest loved camping, collecting kazoos, and soft jazz. Like Frank, he enjoyed his quiet time. The youngest . . . did not. He was a chatty, drum-playing, joke-cracking ball of energy.
My sons are quite different, but they love each other. Just like Frank and Bean.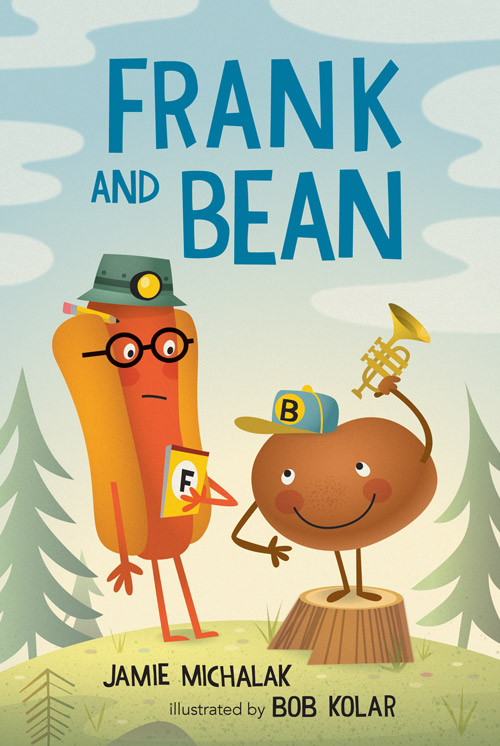 I knew I wanted to write a story about this quiet and loud odd couple, but I hadn't yet fully formed the plot. As Frank and Bean's story was percolating in my mind, I was noticing many kids, even very young ones, spending a lot of time on devices. It seemed like they were never bored.
As a kid, my moments of creativity were usually born out of boredom. I'd often stay at my grandparents' house, where they didn't have many toys. They had paper and a big bin of crayons. So I made my own fun. I drew all kinds of characters. These sketches grew into a yearbook of students, and I gave everyone in my made-up school a personality. Then I wrote stories about them. Those long stretches of quiet, unstructured time forced me to use my imagination and helped me to become a writer.
It's been proven that quiet time and boredom can help make anyone more imaginative. So, I wondered, how can kids be creative in this loud and distracting world? That question is touched upon in a moment in Frank and Bean. When Bean asks Frank how to find the words for his songs, Frank replies, "The words are already inside you. But you are too loud to hear them." Then he offers Bean a helpful suggestion.
The message is subtle. This is still a silly story about a hot dog and bean, after all. But I hope Frank and Bean will spark a conversation about the magic that can happen when we make room for quiet in our lives.
But to be frank, my first hope with any early reader I write is that it will make kids laugh. Loudly.
About Jamie Michalak
Jamie Michalak is a children's book author and former editor. Her nearly forty books include the Joe and Sparky early readers series, illustrated by Frank Remkiewicz; Frank and Bean, illustrated by Bob Kolar; and the forthcoming Dakota Crumb, illustrated by Kelly Murphy (Candlewick Press, 2021). When not writing, she can often be found singing off-key, drinking too much coffee, or hanging out with her two sons. Jamie was born in Springfield, Massachusetts and grew up in the same neighborhood that Dr. Seuss once lived in. She now resides with her family in Barrington, Rhode Island. Visit her at www.jamiemichalak.com.