Check out these exciting easy and fiction titles published in January. Everything here is realistic, including historical fiction, mysteries, and adventure. Happy reading!
ELEMENTARY PICTURE BOOKS
Bobo and the New Baby by Rebecca Minhsuan Huang. 9780544713581. 2018. Gr PK-1.
Bobo, a small brown dog, learns to adjust to the changes that come when a new baby enters the household.
Dave's Cave by Frann Preston-Gannon. 9780763696283. 2018. Gr PK-2.
Though Dave loves his cave, he wonders if maybe there is a better cave somewhere and decides to find out for himself.
Every Color Soup by Jorey Hurley. 9781481469999. 2018. Gr PK-2.
Young readers will learn about the colors, foods, and tools that are used in making soup.
Festival of Colors by Kabir Sehgal & Surishtha Sehgal. 9781481420495. 2018. Gr PK-2.
A young brother and sister prepare for Holi, the Indian festival of colors.
Little Mouse's Big Breakfast by Christine Pym. 9780763696269. 2018. Gr PK-1.
When he can't find anything in the garden for breakfast, Little Mouse sneaks in to the kitchen and finds so many possibilities. He can't choose just one, so has stacked them all up on his head when he spies his favorite food. But disaster looms as he tries to pick it up.
The Littlest Viking by Alexandra Penfold (ill. by Isabel Roxas). 9780399554292. 2018. Gr PK-3.
A young Viking boy named Sven is the littlest Viking around, with the loudest voice. Everyone listens when he tells stories—until one day a new littlest Viking is brought home in her cradle, a warrior princess, who always cries and is always sad, until Sven speaks.
Love by Matt de la Pena (ill. by Loren Long). 9781524740917. 2018. Gr PK-3.
Free verse poetry and colorful illustrations celebrate the nature of love and the ways children experience it throughout their childhood, from parents' voices lulling them to sleep to the love of a street singer playing his music.
My Family Four Floors Up by Caroline Stutson (ill. by Celia Krampien). 9781585369911. 2018. Gr PK-2.
Follow a girl and her father on a normal day's trek down the steps from their fourth-floor apartment to a park with their dog. They greet members of their community and race through a rainstorm to get home—and walk back up the four flights.
Snow Sisters! by Kerri Kokias (ill. by Teagan White). 9781101938836. 2018. Gr PK-2.
Two sisters enjoy a snowy day in their own individual way.
While You Are Sleeping by Mariana Ruiz Johnson. 9781452165998. 2018. Gr PK-1.
This wordless book begins with the view through a window of a mother putting her son to bed, then gradually widens the perspective to show what is happening in the city while he sleeps.
ELEMENTARY CHAPTER BOOKS
Escape from Aleppo by H.H. Senzai. 9781481472173. 2018. Gr 4-6.
Nadia gets separated from her family while fleeing the civil war. She spends the next four days with a mysterious old man who helps her navigate the checkpoints and snipers of the rebel, ISIS, and Syrian armies on her way to meeting her father at the Turkish border.
Funny Kid for President by Matt Stanton. 9780062572912. 2018. Gr 3-5.
Max wants to be class president, but he has no special talents or looks, so he runs on the platform of being the funniest. However, someone wants to sabotage his campaign. Comics, hilarious situations, and plenty of potty humor will make this a hit with young readers.
Stella Diaz Has Something to Say by Angela Dominguez. 9781626728585. 2018. Gr 2-5.
Stella's family moved from Mexico to Chicago when she was a baby, but she still feels different, especially when she learns that her green card status means that "I'm an alien?" She is shy and hesitant to speak up, especially since she struggles to pronounce English words. Use this as a class read-aloud to show all students the difficulties faced by ESL students.
Zap! By Marth Freeman. 9781534405578. 2018. Gr 4-6.
When the power goes out in his poor neighborhood and its surrounding area, Luis searches for the causes behind the blackout. He discovers that it might not have been an accident, and that the lack of electricity impacts businesses, health care, and crime. This mystery covers STEM themes as well as social and political issues.
MIDDLE SCHOOL FICTION
All Three Stooges by Erica S. Perl. 9780399551758. 2018. Gr 5-8.
Noah and his best friend, Dash, are obsessed with comedy. When Dash's father dies suddenly and Dash shuts Noah out. Confused and frustrated, Noah is determined to reach Dash. He turns to comedy to try and salvage their friendship and make sense of the grief that is affecting everyone he loves.
Betty Before X by Ilyasah Shabazz. 9780374306106. 2018. Gr 5-8.
The granddaughter of Malcolm X tells a fictionalized story from her mother's childhood. Betty is a young girl learning first-hand about the real change people can make when they help each other and about the power of acceptance and belonging. But when a terrible crime happens in her neighborhood, she learns that things aren't always as clear as she once thought.
The Journey of Little Charlie by Christopher Paul Curtis. 9780545156660. 2018. Gr 4-7.
When his poor sharecropper father is killed in an accident, leaving the family in debt, Little Charlie agrees to accompany fearsome plantation overseer Cap'n Buck north in pursuit of people who have stolen from him; Cap'n Buck tells Little Charlie that his father's debt will be cleared when the fugitives are captured, which seems like a good deal—until Little Charlie comes face-to-face with the people he is chasing.
Just Like Jackie by Lindsey Stoddard. 9780062652911. 2018. Gr 5-8.
Robbie is determined to stay out of trouble so that she does not worry her grandfather whose memory is failing. She wants to make sure that she and her grandfather stay together, as he is the only family she has left.
A Sky Full of Stars by Linda Williams Jackson. 9780544800656. 2018. Gr 5-7.
In Stillwater, Mississippi, in 1955, thirteen-year-old African American Rose Lee Carter looks to her family and friends to understand her place in the burgeoning civil rights movement.
The Truth As Told by Mason Buttle by Leslie Connor. 9780062491435. 2018. Gr 5-7.
Mason struggles with learning difficulties, a sweating problem, and bullies. He is also grieving the death of his best friend Benny, and doesn't understand why the police lieutenant doesn't believe his story about the last time he saw Benny.  He has no other friends (except for the neighbor dog) until short and scrawny Calvin moves into town, giving him hope for a brighter future. But then Calvin disappears—and Mason was the last person to see him.
HIGH SCHOOL FICTION
Before I Let Go by Marieke Nijkamp. 9781492642282. 2018. Gr 9-12.
Returning to her small Alaska home town after her bipolar best friend's death, Corey uncovers chilling secrets about the townspeople and their treatment of Kyra prior to her drowning.
Blood and Sand by C.V. Wyk. 9780765380098. 2018. Gr 8-12.
The legend of Spartucus is reimagined with a female protagonist. A young warrior princess is sold as a slave, then given as a gift to one of the gladiator champions, who is also a slave. As she trains to become a gladiator herself, she vows to avenge the death of her family.
The Dangerous Art of Blending In by Angelo Surmelis. 9780062659002. 2018. Gr 8-12.
Evan works to escape his abusive mother and absentee father by isolating himself in a lonely monastery and drawing. He struggles with his growing feelings for his best friend Henry, who also shows interest in being more than friends. With Henry's help, Evan begins to believe he deserves more than his mother's abuse and disappointment.
Don't Cosplay with My Heart by Cecil Castellucci. 9781338125498. 2018. Gr 7-12.
Edan's life is coming apart: the company her father works for is in legal trouble, her best friend is in Japan for the summer, and the boy she has a crush on is just plain confusing, so she escapes into the world of comics. But when a boy from school gets her into the sold-out ComicCon, it looks like she might, with a little help, be able to take control of her life after all.
It Should Have Been You by Lynn Slaughter. 9781624145353. 2018. Gr 8-12.
Clara's twin sister Moura, a piano prodigy, was murdered five months ago, and many people think Clara is to blame. The only thing that keeps her going is writing (anonymously) as an advice columnist for her high school paper. When she starts receiving threatening emails, Clara decides to become more actively involved in the murder investigation, which is going nowhere. But what she finds out may just get her killed.
Losing Brave by Bailee Madison & Stefne Miller. 9780310760542. 2018. Gr 8-12.
A year ago, Payton's sister Dylan disappeared; and though Payton and Dylan were together at the time, Payton can't recall what happened. Now she has distanced herself from her popular friends and her family, and has started hanging out with Dylan's band of misfits—and her sister's old boyfriend—hoping to find some clue to her sister's disappearance. But she finds herself in danger instead.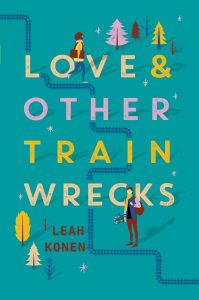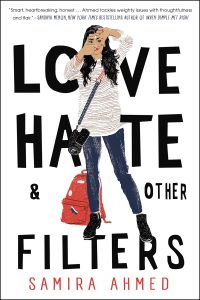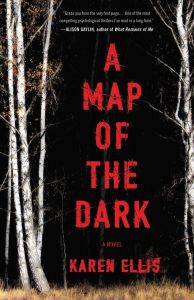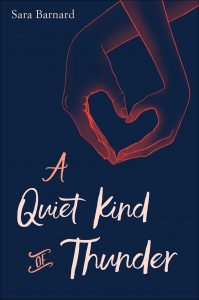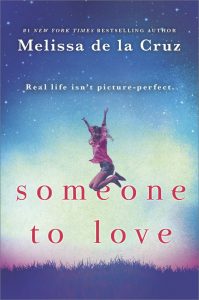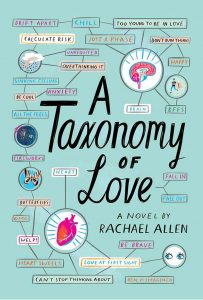 Love & Other Train Wrecks by Leah Konen. 9780062402509. 2018. Gr 9-12.
When the train they are traveling on becomes stuck during a snowstorm, Ammy and Noah, strangers, decide to try the bus instead. After another setback, they get to know each other and realize that they have something in common—something that might change how they both feel about love.
Love, Hate & Other Filters by Samira Ahmed. 9781616958473. 2018. Gr 9-12.
Maya Aziz is caught between the world of her India-born parents with their plans for her of college and marriage to a suitable Muslim boy, and her dream world of film school and dating her classmate, Phil. Then a terrorist attack changes her life forever.
A Map of the Dark (Searchers, Book 1) by Karen Ellis. 9780316505666. 2018. Gr 10-Adult.
FBI agent Elsa Myers leaves her father dying in a hospital to find a missing girl, Ruby, in the first crucial hours after her abduction. As the investigation continues, Elsa's painful childhood comes back to haunt her and she struggles to keep her past self-destructive behavior—and a deadly secret—hidden. Then the search for the killer becomes personal, and Elsa races to save someone she loves.
A Quiet Kind of Thunder by Sara Barnard. 9781534402416. 2018. Gr 9-12.
Steffi has been a selective mute for years due to crippling anxiety. She meets new student Rhys, who is deaf, and the two fall in love. With Rhys' support, Steffi becomes brave enough to use her voice, but now she must face her own identity and what this means to her relationship with Rhys.
Someone to Love by Melissa de la Cruz. 9780373212361. 2018. Gr 9-12.
Desperate to achieve what she thinks of as perfection and someone worthy of love, Liv develops bulimia to cope with the stress of being the daughter of a gubernatorial candidate and attending an elite, entitled high school obsessed with appearance.
A Taxonomy of Love by Rachael Allen. 9781419725418. 2018. Gr 9-12.
From age thirteen to nineteen, Spencer experiences an ever-changing relationship with Hope, the girl next door. She helps him cope with his Tourette syndrome, but likes his Neanderthal brother, Dean.
Truly Devious (Book 1) by Maureen Johnson. 9780062338051. 2018. Gr 8-12.
Ellingham Academy is full of riddles, twisting pathways, and winding gardens. Shortly after it was opened by Albert Ellingham in 1936, his wife and daughter were kidnapped. The only clue was a riddle signed, "Truly, Devious." Years later, Stevie Bell enters the Academy with a goal to solve the cold case. Then Truly Devious makes a return, and another death rocks Ellingham Academy.
Winner Take All by Laurie Devore. 9781250082886. 2018. Gr 10-12.
Nell works hard to be at the top of the class at her elite prep school, and she resents the ease with which the privileged Jackson, her main challenger, seems to excel. But when he confides in her, their rivalry turns to an intense passion. Nell knows that Jackson uses girls and is determined to not to fall for him. Then their whirlwind romance becomes a brutal battle as Nell discovers Jackson's real motives.