There was never any doubt or question in her mind: Jane Yolen always knew she would be a writer. Always.
"Growing up with writers who were surrounded by writer friends made me believe at an early age that ALL adults were writers. My father's day job was as a PR man. My mother had a Master's in Psychiatric Social Work. I thought when folks went home at night, they all wrote books and stories as mine did. So I assumed whatever else I did when I grew up (ballerina, horse farm owner, musical theater star, and lawyer were passions of mine as a 10 year old), I still knew I would write."
"I sent out poetry and picture book manuscripts from the time I was in college. My first sale came after 113 poetry rejections—I papered my bedroom wall with them—and a solid year of more book rejections. But I sold my first children's book Pirate in Petticoats (D. McKay Co., 1963) on my 22nd birthday. What a present!"
Though the young Yolen had designs on becoming a ballerina or a horse farm owner, she actually worked as a book editor upon completing college. "I was in publishing for the first five years after college—working at Saturday Review in the production department, Newsweek as a researcher, assistant editor at Gold Medal paperback books, associate editor at the packaging company Rutledge Books, and finally and longest and best as assistant children's book editor at Knopf. The first book I worked on there was Charlie and the Chocolate Factory. By then I also had four children's books of my own published (one non-fiction about women pirates, three picture books, and had sold my first YA novel.) Years later I would edit my own line of fantasy and science fiction novels (and a few picture books) for Harcourt Brace Jovanovich for nine years."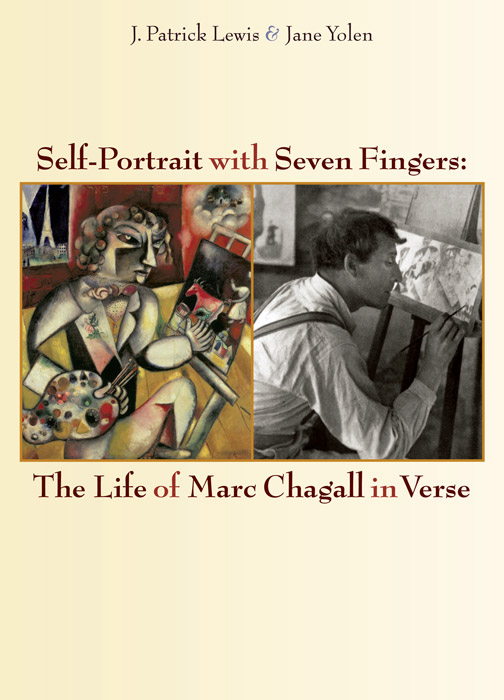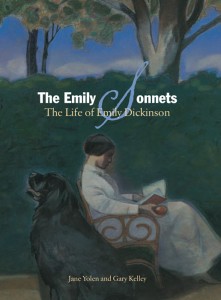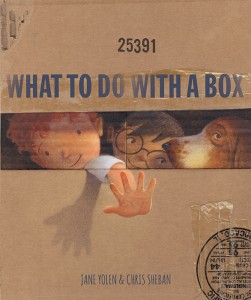 Fast forward to the present, and Yolen has hundreds of books bearing her name, including The Devil's Arithmetic (Viking, 1988), Sing a Season Song (Creative Editions, 2015), and What to Do with a Box (Creative Editions, 2016). And with nearly 30 more under contract, it is no wonder she has been dubbed the Hans Christian Andersen of America. "I should hit 365 published books in 2017 or 2018 at which point we want to do a big push: READ A JANE YOLEN BOOK A DAY FOR A YEAR!"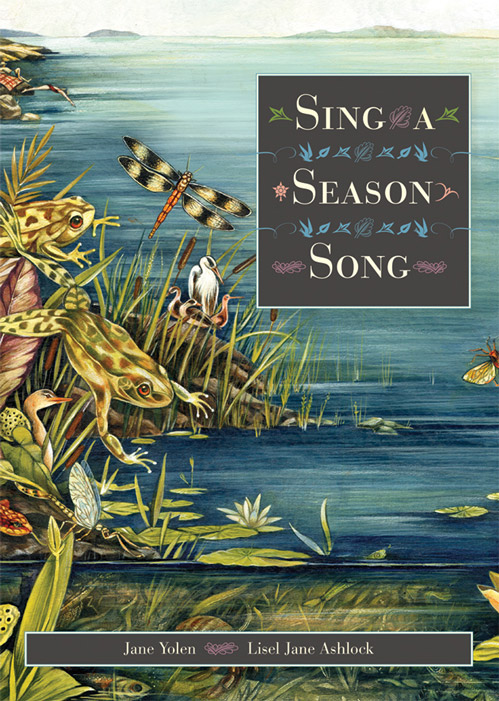 Qualifications for Excellent Books
"What makes a good read for young readers? For me the answer has always been: Munchy language that gets, in poet Sam Hamill's line, 'The exact crunch of carrots.' Characters that leap off the page and either reach for your throat or your hand. A plot that pulls you along. A setting that is alive. And a theme that deep dives into your heart. Of course not all good books do all of these things. But the author should try to do as much of that as possible. A reader should demand as much as they can get. We writers and readers of children's books should never settle for good enough."
We Need Diverse Books
"Why is this even still an issue in 2016? I was writing diverse books in the 1960s. Alas, we have badly served our people of color, our children of different ethnicities and different religions, in our schools and in our children's books for years. And of course we should be encouraging—and actively seeking out—authentic voices. But we should also be encouraging the use of diverse characters in all kinds of books that are not by people of the same color, ethnicity, etc., or we are in danger of Balkanizing children's books further."
Jane Yolen's Compendium Titles
Bad Girls: Sirens, Jezebels, Murderesses, Thieves & Other Female Villains
Bug Off!: Creepy, Crawly Poems
Centaur Rising
Color Me A Rhyme: Nature Poems For Young People
Day Tiger Rose Said Goodbye
Egret's Day
Elsie's Bird
Foiled
Girl in a Cage
Here's a Little Poem: A Very First Book of Poetry
How Do Dinosaurs Eat Their Food?
How Do Dinosaurs Get Well Soon?
How Do Dinosaurs Go to School?
Johnny Appleseed: The Legend and the Truth
Last Laughs: Animal Epitaphs
Lost Boy: The Story of the Man Who Created Peter Pan
Naming Liberty
Not All Princesses Dress in Pink
On Bird Hill
Prince Across the Water
Queen's Own Fool: A Novel of Mary Queen of Scots
Rogues
Sea Queens: Women Pirates Around the World
Sing a Season Song
Sister Bear: A Norse Tale
Sister Emily's Lightship and Other Stories
Snow in Summer: Fairest of Them All
Sword of the Rightful King: A Novel of King Arthur
Troll Bridge: A Rock 'N' Roll Fairy Tale
Twelve Impossible Things Before Breakfast
What to Do With a Box
When I Was Your Age: Original Stories About Growing Up
You Nest Here With Me
Yolen's reading plan is ambitious, but she is also very realistic. "As much as we would have every child a reader and every child a writer, some just will never get it. I have three children, two avid readers and writers. One reads for information. Six grandkids, all good readers, three of them absolutely passionate about it. Two are terrific writers and may follow the 'Family Business' as we call it. But what we have done with our children and they with their children is what my parents did: model writing and reading and let them read anything in our house library. A day in the bookstore is an event. Ditto the library."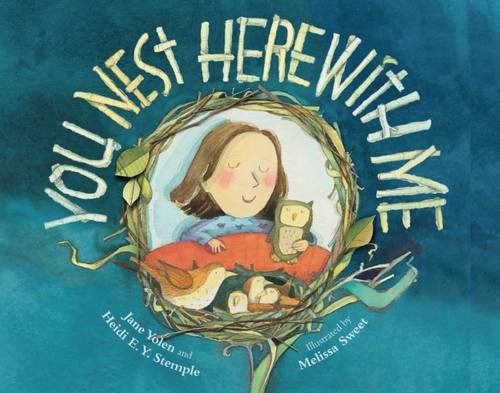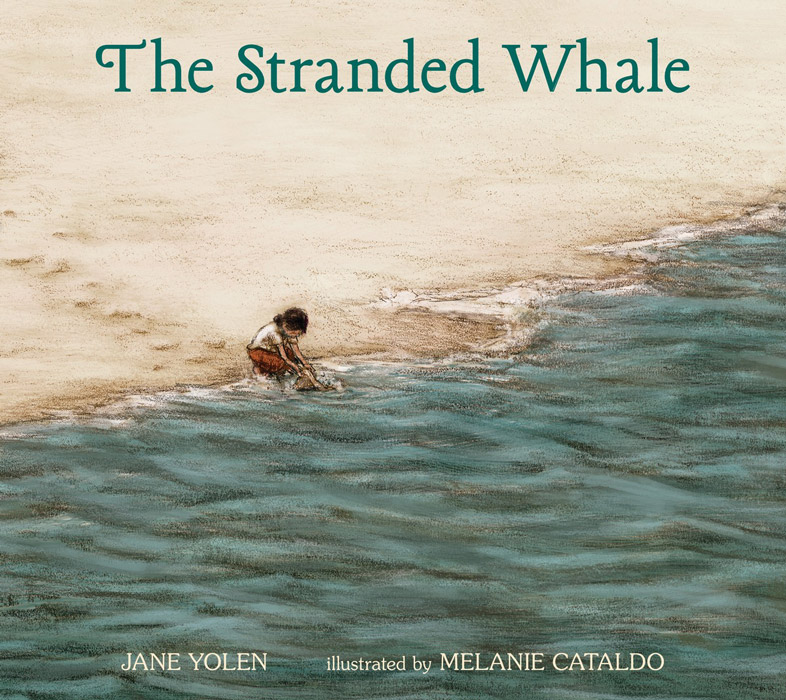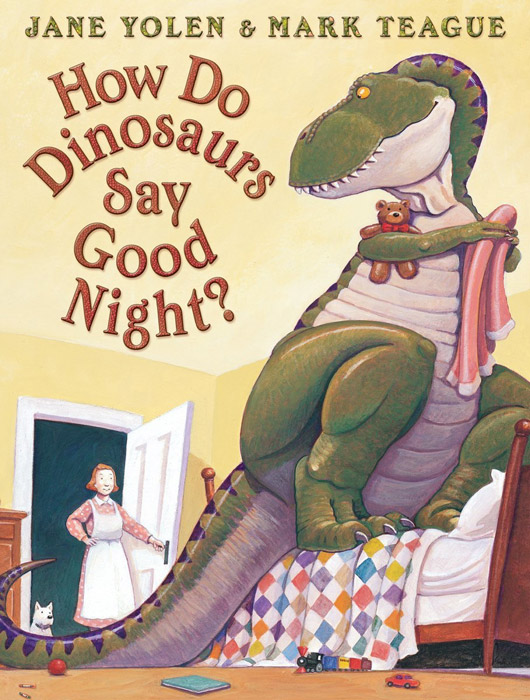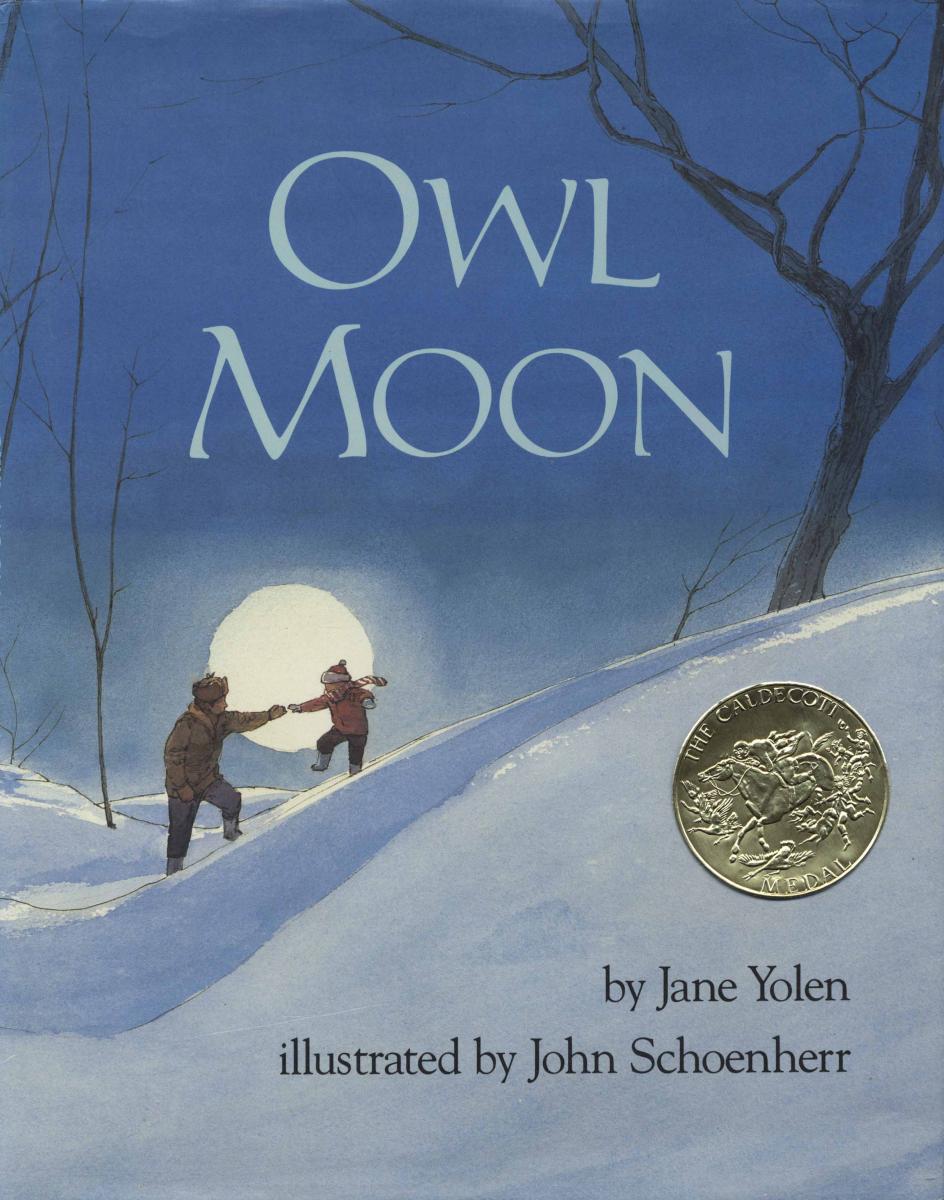 "After four years of marriage and five years in publishing, my husband and I left our jobs (he was a programmer at IBM much of that time), bought a blue VW camper bus in Germany, and toured Europe and the Middle East for about a year—it was the 60s after all!—returning to America when I was eight-months pregnant. I never had a long term job after that, but worked freelance. That was in 1966. The day we reached home, staying with my parents in New York City until husband David could find a job and we could buy a house, my agent called with the news that she'd sold three new books. One of them turned out to be my Caldecott Honor Book, The Emperor and the Kite (Putnam and Grosset, 1967) with glorious illustrations by Ed Young."
Having completed even a fraction of the work Yolen has, many might consider retirement. But at 77 years old, Yolen has no intention of setting her career aside any time soon. "I am not so tired of writing, so at a loss for inspiration, that I have ever considered retiring from writing. I am in love with our wonderful, horrible world. Totally engaged with it. All sorts of things interest me: people, history, nature, old stories, music, art, literature, creatures, the natural sciences, worlds beyond our own. So why should I limit myself? How can I not want to learn and write about as much as I can for as long as I can? As I have said to my children more than once, 'If I ever have no more ideas, put me on the ice floe.'"
The ice floe ride will have to wait, as Yolen has plenty of projects to work on and ideas to develop such as sequel(s) to What to Do with a Box. In addition, she continues to operate her four-day intensive workshop, Picture Book Boot Camp, at her Massachusetts home twice a year for published picture book writers. She regularly meets with her longstanding writers' group composed of very successful authors, including Patricia MacLachlan, Leslea Newman, Corinne Demas, Barbara Diamond Goldin, Ann Turner, and Ellen Wittlinger. She also travels and takes time to respond to fan mail.
"If I were really to become the Hans Christian Andersen of America (not just in name) wouldn't that be a kick? But really, what I get out of this is a life of wonder. Invisible friends to talk to. Stories that entertain or even change a child or children or a school room or a community. What can be better than that?"