Having illustrated more than 80 books for children and written nearly 20 of those, Ed Young is considered a most prolific author and illustrator. However, when one realizes that Young has also received many of the most prestigious honors and awards in children's literature, it is easy to consider this man—who never planned involvement with picture books—a legend in his own right.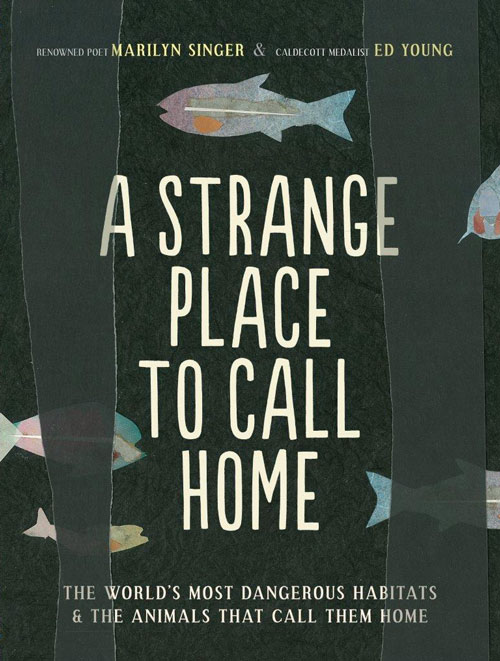 "I never intended to get into children's picture books and didn't intend to stay. But after 50 years, I suppose I can say it's my profession. Everything I do, including illustrating picture books, is a way of getting to know myself and a way to find challenges. As an adult creating picture books, one of the challenges is to justify the story by appealing to the adults on different levels. Good literature and good movies made for children have different levels that adults can appreciate. I can find those levels even in the simplest story. That's the fun of it! Doing it over and over is always interesting."
Born in China, Young was a self-proclaimed oddball in a family of engineers. "I think my father ultimately understood where I was coming from, but I wasn't like the rest of them. I spent a lot of time playing alone and drawing by myself. My mother was concerned, but that was how I was.
"I spent my first three years in America studying architecture at the University of Illinois (beginning in 1951). My strength, however, was in graphics. So the following three years were spent studying visual communications after which I went on to examine the relationships between form and function in industrial design. This study led to my falling in love with nature—particularly with 'animals' ways.' My study of animals opened the door to getting involved with illustrating children's picture books."
"Young people should know what they do and don't like. Put your best work forward, and it will guide you. It's not about schooling or college, the real education is discovering something in yourself. That's what's important. Life is about becoming something, and knowing you will never get there, and success is not as important as failure."
The awards began rolling in after he illustrated his first book: The Mean Mouse and Other Mean Stories (Harper & Row, 1962). That title was named one of The Fifty Most Beautiful Books of the Year by the American Institute of Graphics. He has received the Caldecott Medal for Lon Po Po (Philomel, 1989) and has received two Caldecott Honors for Seven Blind Mice (Philomel, 1992) and for The Emperor and the Kite (Philomel, 1967). Three of his works are also listed on The New York Times 10 Best Illustrated Children's Books: Wabi Sabi (Little Brown, 2008), Cats Are Cats (Philomel, 1988), and Up a Tree (Harper Collins, 1991). Additionally, Young has twice been the U.S. nominee for the Hans Christian Andersen Medal (the highest international recognition given to a children's book author and illustrator).
"Recognition is important. It gives me the integrity to work with the writers and companies I want to work with and to earn the trust of those who may be intimidated by the process or what I'm doing. Even if I'm doing something strange, they will trust that it will be right for the book. That's the plus side. The downside is that I'm invited to a lot of functions and school visits, which is really part of the plus side—that's who we're creating the books for—but it takes me away from my work table. My time is not as much my own anymore. The other downside is that we are seen as not real people, we're 'super human' and some will take us too seriously. But we are just people. The real downside is if we start to believe it, we'll never venture out and do something risky."
"As long as young people are going into the business of storytelling, they can do it with words or pictures. They need to prepare themselves by doing lots of reading and learning. Human beings are always telling stories, from cave paintings to eBooks. It's all stories! The more they prepare, the further they'll go. And of course children never outgrow picture books! Neither do adults. Good picture books allow adults to be more playful. They can be vicariously playful. That's why the world of children's books is full of happy people."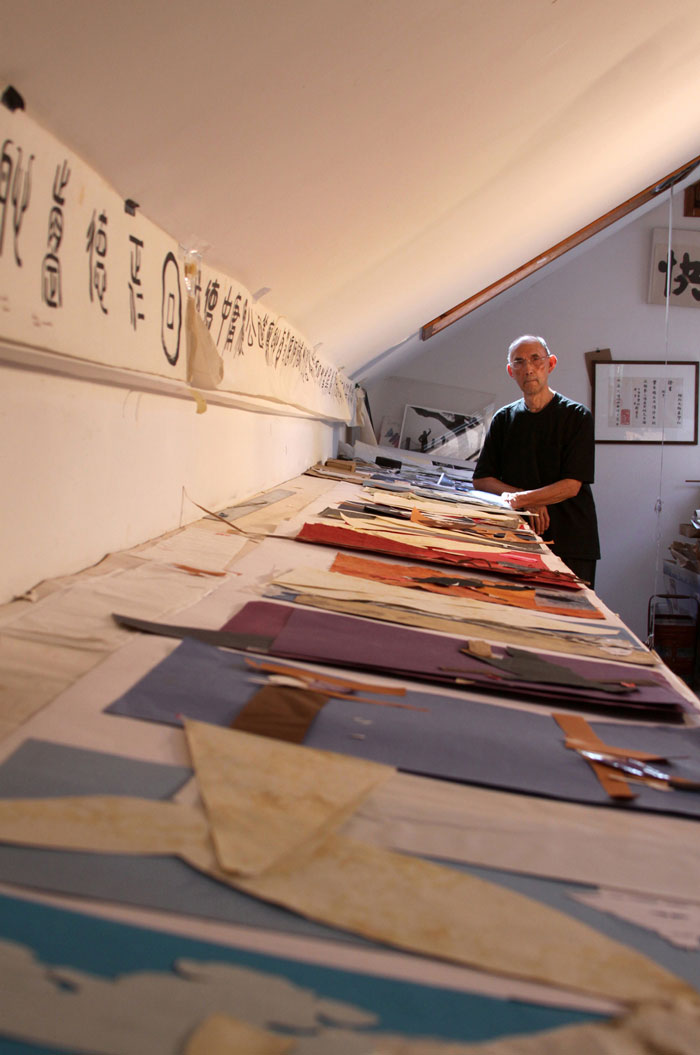 Taking risks and venturing beyond the norm has become second nature to Young both in his art and in his life. "At the same time I was studying at the University of Illinois, I suffered a severe knee injury which finally found a cure ten years later in New York City through Tai Chi Chuan. Children's books have taken me around the world in search of visual storytelling throughout human history while Tai Chi has revealed to me a vast world of inner self beyond anything imaginable or encountered in the outer world."
In new books coming out in 2015, Young continues his exploration of ideas beyond what are encountered in the physical world. "You Should Be a River (Little Brown, 2015) is a poem I wrote in response to the passing of my children's mother eight years ago—what it means to be without a mother and how a father can do it. It's about using nature to make up for lost love. Bird & Diz (Candlewick, 2015) is collaboration with Gary Golio about a young Charlie Parker and Dizzy Gillespie and how bebop started. I've never done anything visual to express music or sounds, but I interpreted the sounds of bebop in images and learned a lot about jazz."
Young is currently busy working on new projects in his studio. Soon to be 83 years old, Young is still very young at heart and doesn't intend to retire any time soon. "Retire has the word 'tire' in it, and why would a person want to retire if he is not tired? Maybe if he is doing something he doesn't enjoy, but I'm doing work I love. What would I do if I retired? I'm already on vacation!"