"I have to admit, I wasn't a huge reader growing up," says Mike Wohnoutka, an award-winning illustrator and soon-to-be author. Though he may not have been turned on to reading as a youngster, he was definitely tuned in to drawing.
"Ever since I can remember, I've loved to draw. Having three older brothers who were all really good at drawing had a big influence on me. I feel fortunate to have had wonderful teachers throughout elementary school who recognized I had a talent. Or, maybe they were trying to keep me busy. I was a bit of a troublemaker. In third grade I was given the assignment of creating a large mural-like drawing on the classroom wall. That kept me out of trouble for a while.
"Don't stop reading picture books! Your kids are never too old for picture books. They are second to none when it comes to art, storytelling, and language."
"Also, my high school art teacher, Mr. Chase, was a huge inspiration. He was a fun, easy going teacher, but he also pushed me and made sure I never took my talent for granted—there is always room for improvement. He was also the first person to tell me that if I worked really hard, someday I could actually make a living creating art."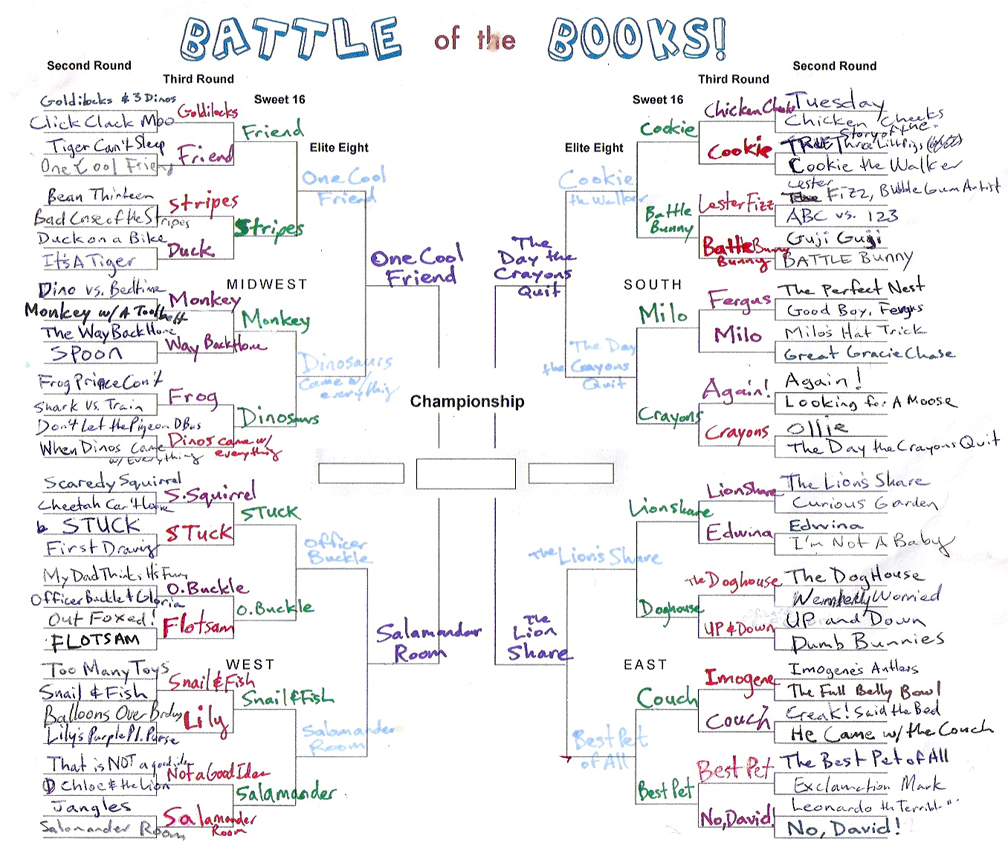 "I have two children, Franklin (nine) and Olivia (six). We read together a lot, mostly picture books. We have something we call 'Battle of the Books' where I read four or five picture books. Then, we each do a secret ballot ranking them. The winner of each 'battle' goes into a bracket where they will eventually face off in a picture book tournament, not unlike the NCAA basketball tournament. This is a great springboard for conversations about what we like in a book. We are all excited to see which book will be champion."
Though Mr. Chase believed in him, Wohnoutka was not convinced he could—or even wanted to— be an artist until years later. "It wasn't until I was in college at the Savannah College of Art and Design and saw a presentation by David Shannon. After he talked about how he illustrated his first children's book, How Many Spots Does a Leopard Have? (Scholastic, 1994), I thought 'THAT is what I want to do!'"
On the path to illustrating children's books, Wohnoutka created illustrations for magazines among other things. "I loved working with the Cricket Magazine Group (Spider and Ladybug magazines). I feel I really cut my teeth working with them before I got my first children's book. I would often illustrate short stories where I would have to do a three- or four-page progression. This was great training for illustrating books."
"I remember my fourth-grade teacher, Mr. Lokken, reading Tales of a Fourth Grade Nothing aloud. Until then, I hadn't realized books without any pictures could be so funny and entertaining!"
Today, Wohnoutka has illustrated more than 20 children's picture books with most receiving high accolades and awards, including Hanukkah Bear (Holiday House, 2013) and Moo! (Walker & Company, 2013). This year three more books are scheduled for release: My Bibi Always Remembers by Toni Buzzeo (Disney-Hyperion), Moo! the board book by David LaRochelle (Walker & Company), and Little Puppy and the Big Green Monster (Holiday House) written and illustrated by Wohnoutka himself.
"Since college, I've been playing with my own stories. One of my dreams was to be both the illustrator and the author of a book, so this is very exciting for me. What took so long is that I never dedicated enough time to sitting down and doing the work. That changed in 2009 when I joined a writers group. Suddenly, I had this amazingly talented group of writers willing to critique my stories. This lit a fire under me. I try to work on my own stories a little bit every day even if I'm busy with other projects."
"When I was young I absolutely loved the illustrations in children's books, especially P.D. Eastman, Syd Hoff, and Richard Scarry. I would pore over the pictures and then try to draw like them. Today I'm just as excited about picture books. There are so many creative people pushing children's books in every direction. It's very exciting to see how this medium has grown and changed in so many positive ways."
Next year, Wohnoutka will continue the trend of releasing books he has authored and illustrated when Bloomsbury publishes Dad's First Day. "I am very excited about this book. My children are a huge inspiration for me. The book was inspired by my son, Franklin, starting school and how difficult it was—not so much for him but for me!"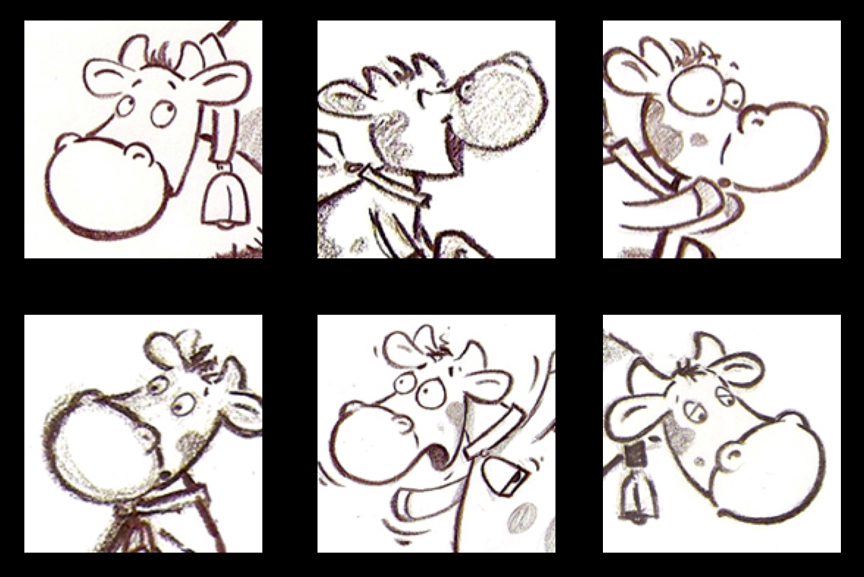 "While working on the illustrations for MOO! I tried to focus on telling the story through the cow's body language and color palette.  The cow goes through a lot of emotions in the book and I wanted her facial expressions to be very dramatic.  We know exactly how she is feeling by the size and shape of her eyes. I also wanted to emphasize the emotion of each scene with the background color."
Speaking of school, Wohnoutka is happy to connect with young readers, writers, and illustrators during school visits. During his presentation, he shows samples of how he creates children's books, tells personal stories, and gives drawing demonstrations. He also is happy to connect with fans outside of the classroom. "Yes, I answer fan mail. The best way to contact me is by email which can be found on my website: www.mikewohnoutka.com."