Our friend Kate DiCamillo was recently honored with The E.B. White Award. Kate is a treasure in our local community and a long-time member of Mackin's extended family.
Congratulations,
Kitty and Randal Heise
Owners, Mackin Educational Resources
---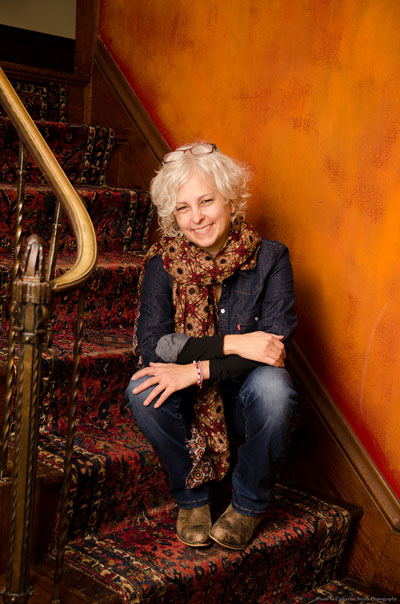 On March 29th, the American Academy of Arts and Letters announced the names of 18 writers who would receive the 2021 awards in literature, and educators and librarians were delighted at the inclusion of beloved children's book author, Kate DiCamillo. The creator of numerous classroom favorites, including The Tale of Despereaux, Flora and Ulysses, and the Mercy Watson series, DiCamillo was named the recipient of the E. B. White Award, given to a writer for achievement in children's literature. The award committee consisted of Michael Chabon, Louise Erdrich, and Ann Patchett.
What does it mean to you to be chosen for this award, and how are you celebrating?
E. B. White is a hero of mine. In the endpapers of Melissa Sweet's beautiful bio of E. B. White (Some Writer!), she includes a letter that he wrote to a class of sixth-graders that kind of just undoes me. When Ann wrote to tell me about this honor, I sent her a picture of that letter, which begins: "Dear Sixth Graders, your essays spoke of beauty, of love, of light and darkness, of joy and sorrow, and of the goodness of life . . ." The letter ends this way: "I was pleased that so many of you felt the beauty and goodness of the world. If we can feel that when we are young, then there is great hope for us when we grow older."
So, what does this award mean to me? That. It means the chance to give hope. And what did I do to celebrate? I wept. And then I sat down and wrote.
Most of the Academy's other awards focus on writing for adults. What would you say to someone who doesn't understand the joy of writing for children?
I would refer them to that letter of E. B. White's. People who write for children get the chance to celebrate with readers the beauty and love and light and darkness of being here. It is a wonder like no other.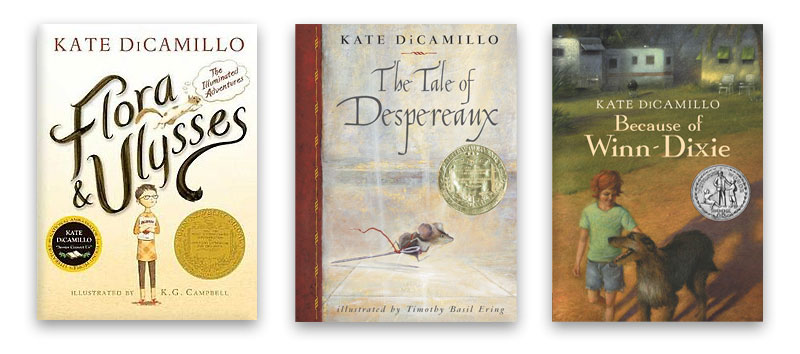 It's been 21 years since Because of Winn Dixie was published, and I know you worked with books even before that pivotal event. Has your relationship with books changed since those early days?
The whole world opened to me when I learned to read. I knew that what was in books was something that I needed. And that feeling has only deepened over the years. Stories help me understand myself, understand others, and understand the world. To connect with people through books and stories has been the most profound gift I could imagine. I kind of have this daily disbelief and gratitude that I get to be a part of this world.
"The whole world opened to me when I learned to read."
Do you have any favorite stories about the impact your books have had on your many fans in classrooms and libraries across the country?
I'll just tell you the first image that popped into my head: Five years ago (maybe, who knows?) I was in North Carolina, at a reading in a big theater, and this ten-year-old boy in a striped shirt stood up with his copy of Despereaux. And he said, "I have dyslexia, and this is the first book I read on my own, and I could read it on my own, and so I was wondering, did you write this book for kids like me who have a hard time reading?" Talk about being undone. It was as if he put his hand right, directly on my heart.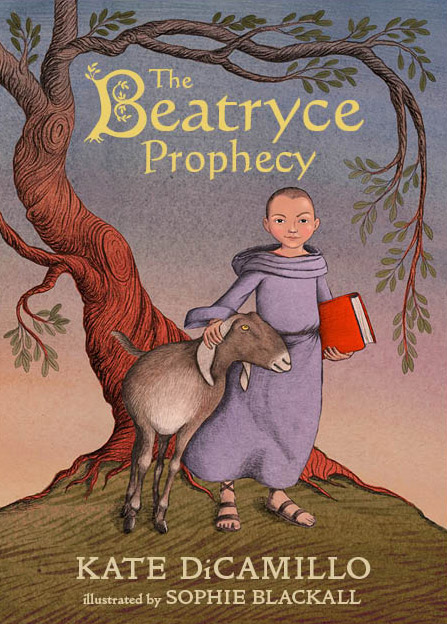 Readers are eagerly awaiting your new book The Beatryce Prophecy, which comes out September 28th. Can you give us any sneak hints about that title or any other surprises you have in store for your fans over the next couple of years?
The Beatryce Prophecy is a book that is so much about the power of reading and writing. It comes from a very deep place inside of me, from that little kid I was who struggled to learn to read, knowing all the while that what I needed was in those books. The story is deepened and made magical by Sophie Blackall's art which is astonishing, wondrous, and timeless.
And, I'm working on more stories. I've been writing a lot for the past year. Stories, again, have connected me to the larger world. And I'm so grateful for everyone (librarian, teacher, parent, grandparent, sibling, friend) who reads aloud to someone else. It's an act of love.
"I'm so grateful for everyone (librarian, teacher, parent, grandparent, sibling, friend) who reads aloud to someone else. It's an act of love."