While it has been 51 years since the Stonewall Uprising, this year marks 50 years of Pride marches and gatherings across the country and world! Due to the pandemic, many of this year's marches, parades, and gatherings will not be able to take place like they have in years past. Fortunately, some events will continue virtually to accommodate social distancing rules set by the CDC.  "Global Pride celebrations will take place virtually on June 27, 2020. InterPride and the European Pride Organizers Association announced that they're working with Pride organizations in Europe, the Americas, Africa, Asia and elsewhere in order to 'bring communities and Pride organizations together for this Global Pride event [that] will use online platforms to deliver a Pride in which everyone can participate, wherever they are in the world.'" 2 While having to cancel Pride events can be extremely disappointing, there is a bright side to having virtual Pride celebrations. A Matador Network article states, "LGBTQ leaders are finding new ways of creating community in the Digital Age that may result in the most inclusive Pride celebration the world has ever seen."1 This provides more opportunities than ever before for people of all abilities to enjoy and celebrate Pride safely.
In addition to attending virtual Pride celebrations, J. Sager from Parade lists more ways to celebrate Pride in 2020, including "Learning about LGBTQIA+ and ally activists and history makers."2 To learn more about LGBTQIA+, books written for and by LGBTQIA+ authors are a great place to get authentic information. Below are 50 LGBTQIA+ books to help your students learn more about Pride and the stories of the LGBTQIA+ community.
Elementary LGBTQIA+ Titles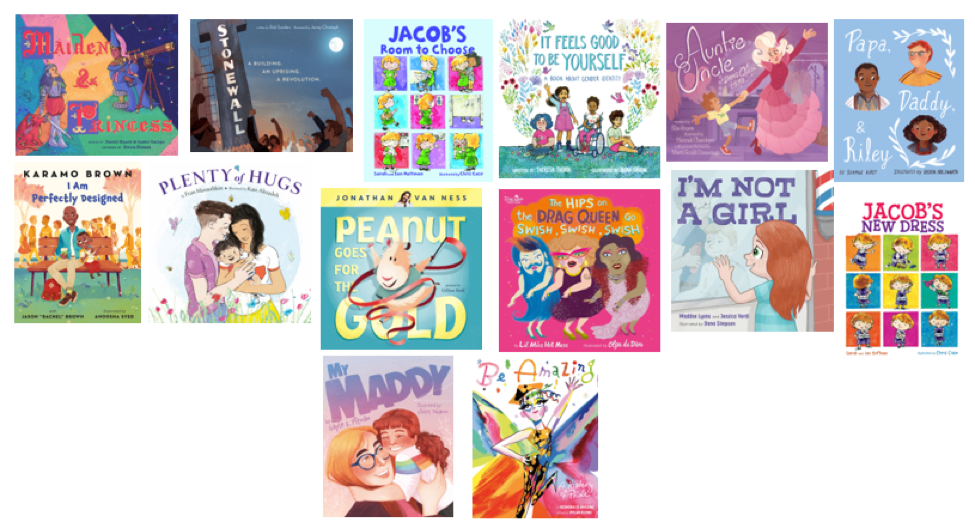 Middle School LGBTQIA+ Titles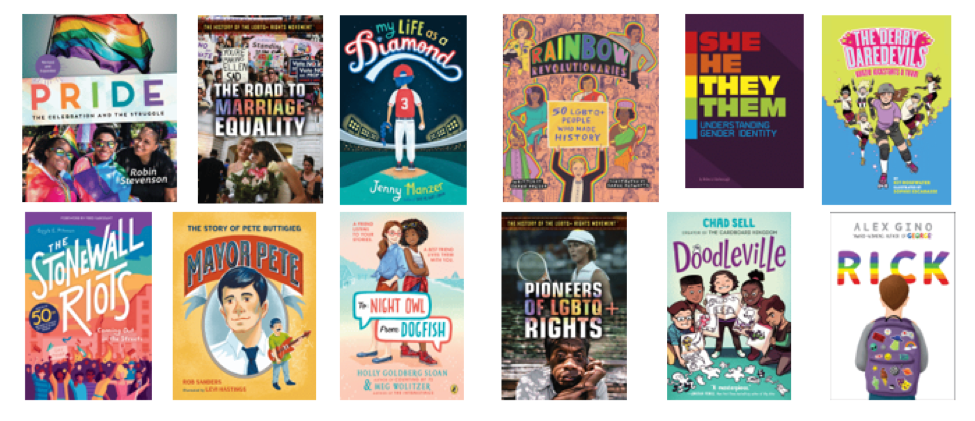 High School/YA LGBTQIA+ Titles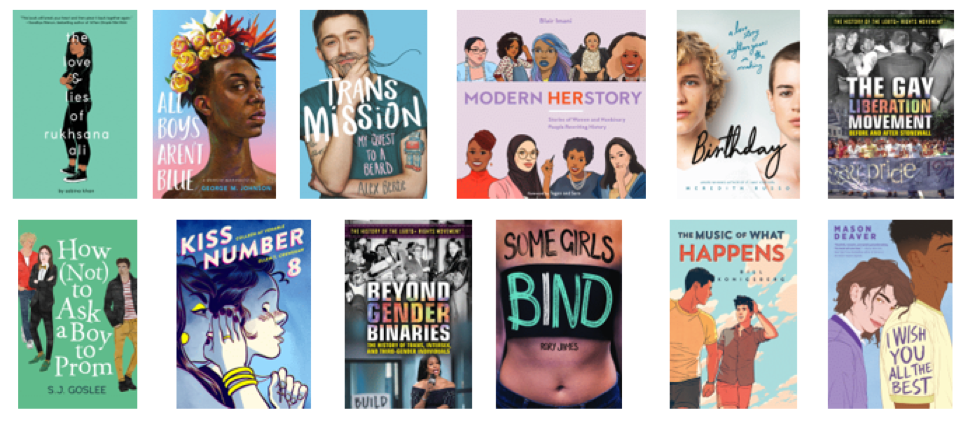 ---
1Gary, J., 2020. Global Pride 2020 Going Virtual Is A Lesson In Making Pride Accessible For Everyone. [online] Matador Network. Available at: <https://matadornetwork.com/read/global-pride-2020/> [Accessed 28 May 2020].
2Sager, J., 2020. Your Guide To Pride 2020 And How Coronavirus Will Affect The Celebrations—Plus: Virtual Pride!. [online] Parade. Available at: <https://parade.com/1028896/jessicasager/pride-2020/> [Accessed 28 May 2020].