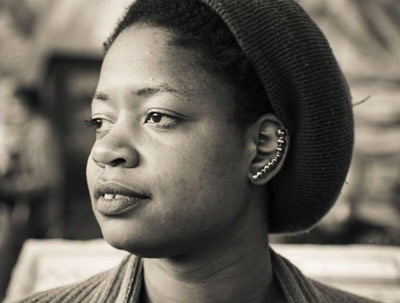 Few debut novels collect the kind of accolades that The Stars and the Blackness Between Them by Junauda Petrus has. The title has been named a Coretta Scott King Honor Book, a Kirkus Reviews Best Book, a YALSA Best Fiction for Young Adults Top Ten Book, an ALA Rainbow List Book, a Minnesota Book Award finalist, and has received starred reviews in Booklist, Kirkus, and Publishers Weekly. In her review for Teen Librarian Toolbox, Amanda MacGregor describes the title this way, "Full of love, healing, strength, and spirituality, this is a story that hasn't been told before—not like this." Here, Petrus talks with Lisa Bullard about bearing witness to a world full of "all kinds of experiences and powers."
Congratulations, Junauda, on the publication of your debut novel, The Stars and the Blackness Between Them, and the amazing recognition it continues to receive—including being named a Coretta Scott King Honor Book. But awards don't tell the whole story. What do you hear directly from your YA readers?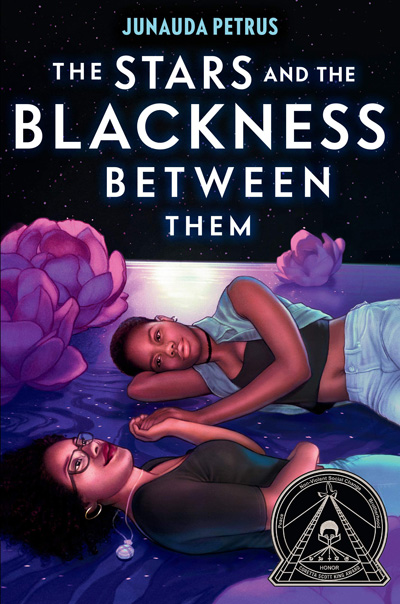 One of the biggest affirmations I get from young people is that the book sounds and feels "so real." They tell me that how the young characters speak and respond to life feels honest, which was one of my intentions when writing it, that I connected to the spirit and emotions of youth authentically and compassionately.
One of the things that has surprised me about the book's reception is the variety of people and spirits who have resonated with the book. I think there is a perception that queer books or Black books only resonate for queer and Black people, which I don't believe. I have read books from people of all walks of life and have always been moved by the sheer gravity of a pure and soulful story.
Your novel serves as a mirror for young people who don't often find themselves reflected in the characters of YA books. Did you focus on reaching out to a particular segment of the young adult audience? Or did you simply write the story that you needed to write?
I certainly feel blessed that, in a way, the young adult fiction genre chose me. Writing in the young adult genre has allowed me a space to process all of the things that I have always thought about such as love, spirituality, social justice, sensuality, sexuality, dreams, romance, and ancestral healing while grounding it in the embodiment of two Black girls. I wrote the story I needed to write, one that felt important to hold and witness within myself.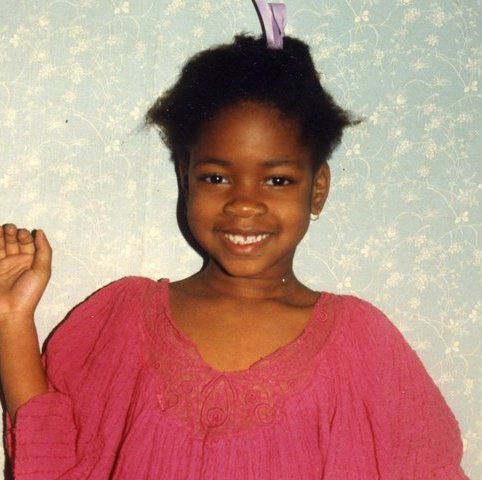 "I want young people to be empowered and informed as they build new realities that only their imaginations and hearts can understand."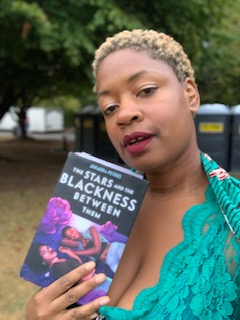 I read this quote from one of your online reviews, written by Michelle, "This is a book about love. It's also about blackness and queerness and other things beyond my experience, but the love is what brought me to my knees." Is part of your goal as a creator to allow people a chance to inhabit lives "beyond their experiences"? 
I love to know that people see my book with two Black girls in love on the cover and know that there could be something in those pages they can connect to. Empathy and curiosity could heal the world and should be encouraged through reading. I think anyone can relate to my story because it talks about love, change, loss, blossoming, and wrestling with the cosmic unknown.
I wanted to write a book that was authentic and invited people into the souls and worlds of these characters without qualifying them. Much like Toni Morrison, Alice Walker, Zora Neale Hurston, Octavia Butler, and countless other writers who I love did before me.
One of your greatest storytelling skills is the completely distinct first-person voices you created for your two main characters, Audre and Mabel. How did you manage to pull off such compelling voices?
"I wrote the book as an act of love, healing and understanding for the people who would read it."
Thank you! It was important to me to do my best to reflect the unique worlds these young women come from and the way that it reflects in their spirits, voices, and characters. For part of the writing process, I split my manuscript into just Audre and just Mabel, and really delved into knowing the girls. I also traveled to Trinidad to research and kick it with family, and was inspired by wanting to honor the beautiful, song-like Trini accent. Audre being Trinidadian needed to be felt through her accent on the pages just as much as Mabel's Midwestern Black girl swag.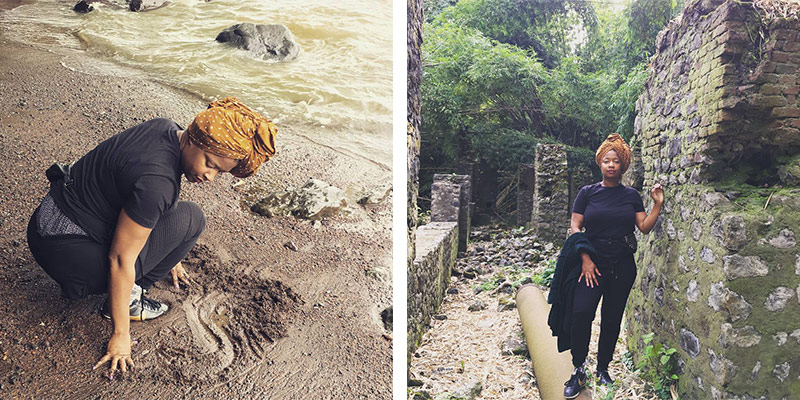 My parents come from two different Caribbean islands and raised me in the Midwest among so many other accents and ways of speaking that I wanted to honor that uniqueness. I grew up in Phillips, a very diverse South Minneapolis neighborhood, where there were Native, Hmong, Vietnamese, Somali, White, and Black Chicago folks, and so many more kinds of people. Everyone had their own dialect of being, meaning it wasn't just their accent, but also the place from where the accent was born and how it shaped them. Differences have meaning and roots.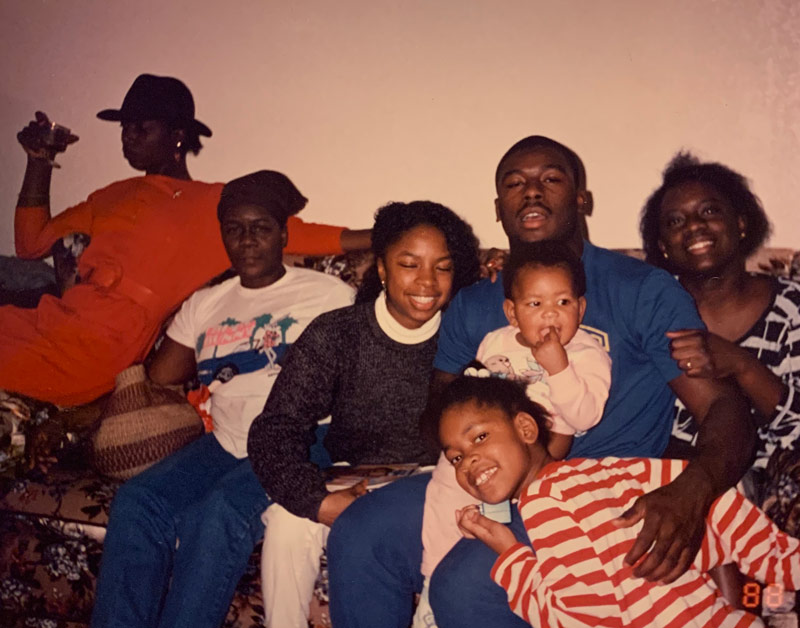 I'm intrigued by the fact that you create art in many different forms, including as a performance artist. How do the other ways you've created art influence the way you write?
In my late twenties, I began training in circus/aerial arts, specifically corde lisse and silks, in which I would climb to high heights and perform acrobatics in the air. It was terrifying, transformative. and exhilarating in a way that sparked a certain kind of storytelling within me. I had written mainly poetry and essays before that, but all of a sudden I was thinking of fiction and storylines about Black people that were inspired by this vertical space that I was inhabiting. Being a performer allowed me to experience a vulnerability with live audiences that informed…my writing.  I also think playwriting made me think of pace and plot in ways that being a poet taught me about lyricism. Puppetry and filmmaking made me think of how to describe things in a visual language that was vibrant and evocative. Doing these other art forms made me clearer about who I was as an artist and what kind of art I create.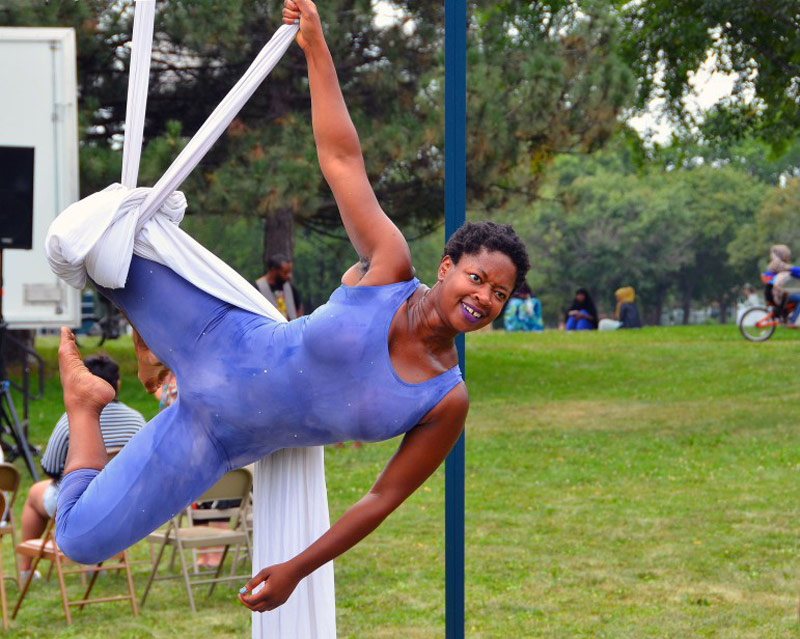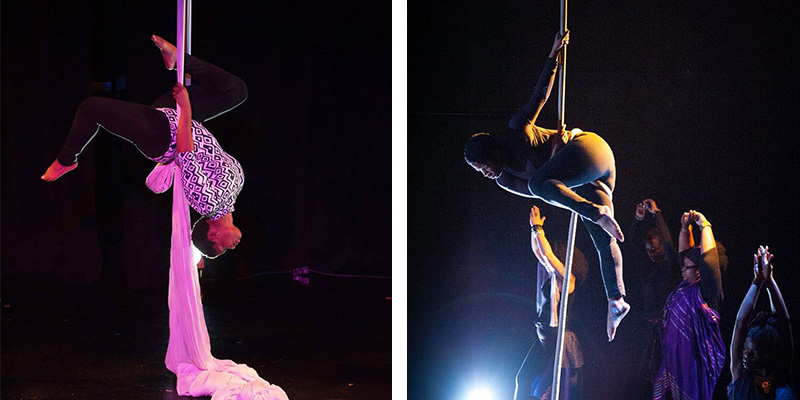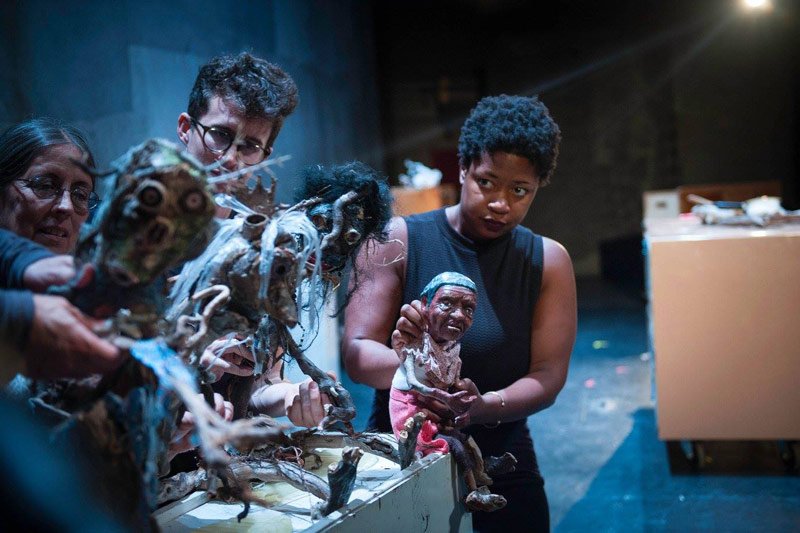 What's your advice for young artists and creators?
I want young people to see art and the practice of it as a birthright, and to cherish and protect it as such. When I was young, being creative through writing, music, dance, and theater saved me, and offered me a path to know myself and feel peace and pleasure. If you love to create, always do it. No matter what. I think that we all have a thing in life that makes us feel sweet and magical, and we deserve to follow that curiosity. Enjoy your life by being present and bold.
Other advice I would give in no particular order: drink water, spend time in nature every day, take time every day to breathe or meditate with yourself, keep a journal, listen to your own voice, spend time doing new things that inspire you.
Connect With Junauda Petrus