by Katy Tessman, New School Services Project Manager & Makerspace Specialist
---
Stories entertain. Stories also teach. Having diverse literature available to students helps create a culture of understanding of each other. When students read books where they see characters like themselves, their family, and their culture being valued in the world, they feel a sense of belonging.
As people all over the country and the world find a "new normal" because of the COVID-19 global pandemic, Asian Americans are facing even greater uncertainty. A New York Times article reports racism is growing in the form of verbal and physical attacks as public officials appear "intent on calling the coronavirus 'the Chinese virus,' rejecting the World Health Organization's guidance against using geographic locations when naming illnesses."
When we are exposed to a single story, showing people one way, over and over again, it limits our understanding of who people truly are and creates stereotypes. We are lucky to be educators during a time when a wider variety of authors are sharing their stories. Listed below are five Chinese American authors who have written several award-winning books for all readers. Introducing readers to diverse histories and traditions celebrates both our differences and our similarities. The titles listed below are available in digital eBooks as well as print; these stories go beyond the single story and celebrate Chinese American culture.
Grace Lin's engaging upper-elementary fantasy-adventure series including Where the Mountain Meets the Moon, Starry River of the Sky, and When the Sea Turned to Silver is a wonderful escape. The titles feature Chinese folklore interwoven throughout the stories, and Lin's beautiful illustrations. Lin is also the award-winning and bestselling author and illustrator of several children's books including the Pacy Lin series and the Ling & Ting series, as well as picture books such as Big Bed for Little Snow and Big Mooncake for Little Star. Her newest book, Mulan: Before the Sword is an original fantasy prequel to Disney's 2020 live-action film.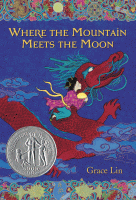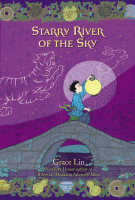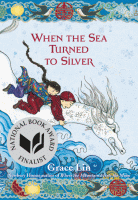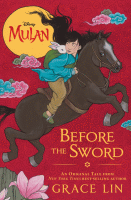 Gene Luen Yang is the award-winning graphic novelist of American Born Chinese, the two-volume series Boxers & Saints, and the Avatar: The Last Airbender series. Yang's wildly entertaining middle-grade Secret Coders six-book series combines logic puzzles and basic coding instruction with a twist of mystery and maker education. The last three books in the series are entitled Secret Coders: 4: Robots & Repeats, Secret Coders: 5: Potions & Parameters, and Secret Coders: 6: Monsters & Modules. Yang's most recent book is a graphic novel memoir called Dragon Hoops in which he follows his Oakland, California, Catholic high school's men's varsity basketball team over the course of one season. Interviews with the coach and players chronicle the team's mysterious past, and its quest for a state championship.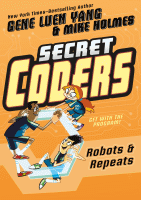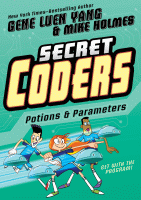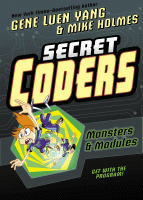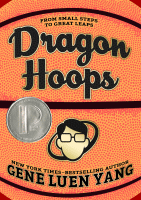 Kelly Yang loves to write stories about gutsy girls and bold boys, immigration, poverty, and race. Yang's upper-elementary Front Desk Novel series is about a ten-year-old girl and her family who own a motel in California. Front Desk (winner of the 2019 Asian/Pacific American Award for Literature) and Three Keys: A Front Desk Novel  (due out September 12, 2020) are stories about the hilarious ups and downs of getting through turbulent times. Yang's realistic novel Parachutes is a modern immigrant story about two girls navigating wealth, power, friendship, and trauma. This novel for high schoolers is available at the end of May in trade hardcover and audio CD.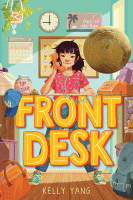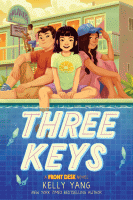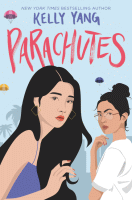 F. C. Yee is the author of two YA series that have received many accolades and praise. Yee's epic debut, the Genie Lo series featuring Epic Crush of Genie Lo and Iron Will of Genie Lo, is a combination of a realistic high schooler's life with an odd supernatural world and Chinese folklore. Yee's fantasy Kyoshi series, Rise of Kyoshi and  The Shadow of Kyoshi (due out on July 21, 2020), maps a heroine's brave journey from childhood to becoming her nation's most respected and longest-living Avatar.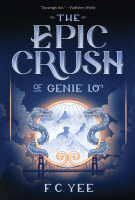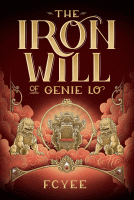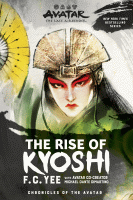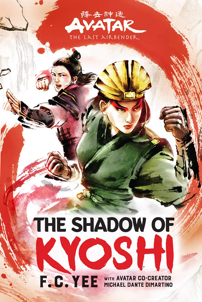 Lenore Look is the award-winning author of numerous children's books including picture books Brush of the Gods, Uncle Peter's Amazing Chinese Wedding, and Love As Strong As Ginger. Look is also the author of two highly acclaimed early chapter book series. The beloved and hilarious Alvin Ho six-book series is about a Chinese American boy who is afraid of everything. Alvin's imagination runs wild with his family and best friend, who is a courageous red-headed girl who wears an eye patch. The Ruby Lu series (set in Seattle where Look grew up) is a three-book collection about a young Chinese American girl who has lots of adventures at home and at school.