"Oge is a shorter nickname for my full name," shares Caldecott Honor author/illustrator Oge Mora. "It translates in English to 'God's time is always best.' Oge on its own means 'clock' or 'time.' My mother calls me her 'Little Clock' as an endearment sometimes."
Apparently, this "Little Clock" is right on time. She entered the picture-book world in 2018 with a very successful debut called Thank You, Omu! (Little, Brown Books for Young Readers, 2018). Her first book racked up the awards and honors, including:
2019 Caldecott Honor
Winner of the Coretta Scott King/John Steptoe New Talent Illustrator Award
ALA Children's Notables List Selection 2019
CCBC Choices 2019
New York Times Notable Children's Book of 2018
Bank Street College Best Children's Book of 2018
Publishers Weekly Best Book of 2018
Boston Globe Best Children's Book of 2018
School Library Journal Best Book of 2018
New York Times Book Review Editors' Choice Staff Pick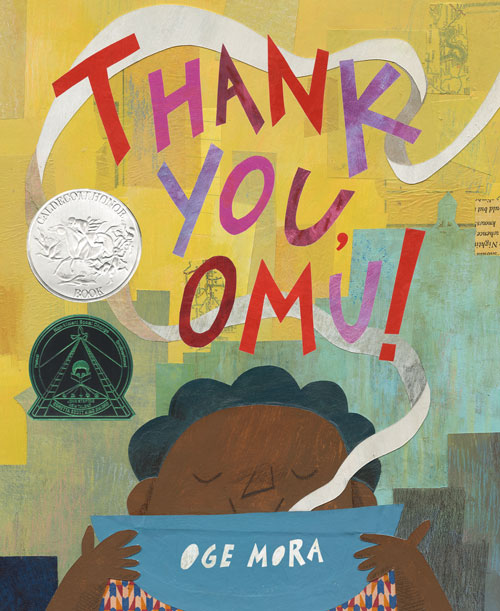 "I cannot tell you how grateful I am to the 2019 Caldecott committee and the Coretta Scott King committee. They essentially changed my life overnight. What an incredible, humbling thing. There were many times I did feel overwhelmed with the scrutiny that comes with the experience. You do more visits and interviews and people pay more attention. But I've been so lucky to have a supportive publisher, agent, and network of family and friends to help me navigate through that."
Though her nearly instant celebrity changed the course of Mora's life and added new challenges, it also opened the door to her readers. "I think the best thing about the recognition is the readers. I can't tell you the amazing letters I've received from kids, parents, librarians, and teachers from all over. That my work resonates with the heart of even one person is the best thing about my job hands down."
"That my work resonates with the heart of even one person is the best thing about my job hands down."
Surprise!
Did you know that some authors and illustrators intentionally hide references and images within the pages of their books for readers to find? These are called Easter eggs because you must hunt to find them. Oge Mora loves hiding surprises in her books!
"One of my favorite books, and one of the few books I owned as a kid, was The Twelve Days of Christmas (Simon & Schuster, 2001) by Hilary Knight. It was one of my favorite books because I could read it over and over again and spot new details on every page. It is my hope to replicate that magical experience for my readers.
"In Thank You, Omu! you can see the cars move when you compare the endpapers, and Omu's next stew guest is always in the previous page. In Saturday you can spot the tickets left on the table, and there are flamingos placed all throughout the book.
"I put things in my books to humor myself, but I am always surprised when a reader spots one of these details. I'm lucky my readers keep me on my toes!"
Mora, the daughter of Nigerian immigrants, grew up across the street from a public library. "Books have always been a big part of my life." Art has also always been a big part of Mora's life. She knew from a young age that she wanted to pursue art as a career. Her parents weren't so sure.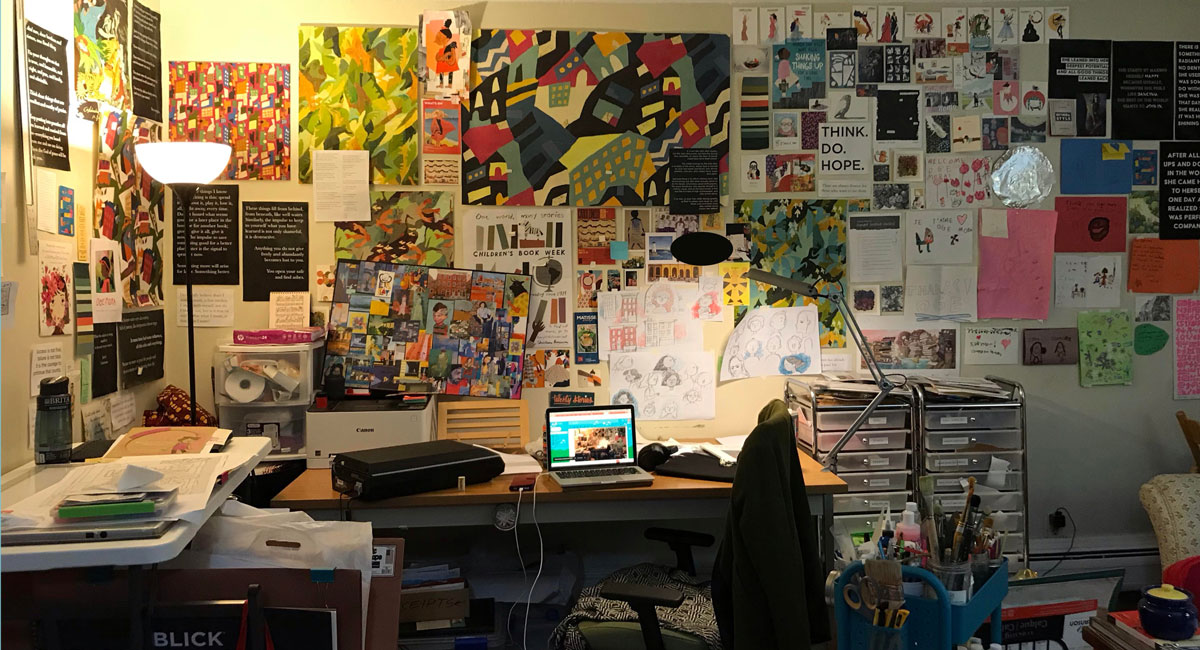 Oge Mora's workspace
"I think I came from a background where my parents believed in the American Dream, and like many parents, wanted their children to have more opportunities than they had. I will be honest, my parents weren't particularly interested in me becoming an artist because they wanted to make sure I could support myself. But they were always supportive and continue to support me, even though they don't come from an art background. My parents have been my biggest champions, and I am truly grateful they are behind me no matter what."
"Picture books…combine my two favorite things: images and words. In fact, through elementary, middle, and high school, I still was in the picture book section reading because the genre is mesmerizing."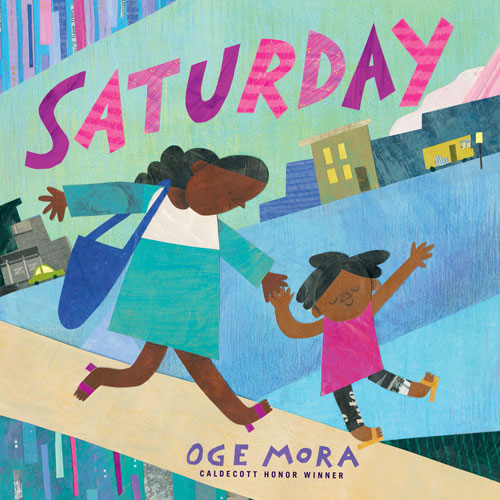 Mora pursued her art dreams and graduated from the Rhode Island School of Design with a degree in illustration. But it was while she was still a student, and working part-time in a toy store, that she was discovered and signed to a book contract. "Long story short, I got signed while I was a senior in college! My art director was a visiting critic in my children's illustration course. I had a book dummy then titled Omu's Stew, and it eventually became Thank You, Omu!"
Mora's second book, Saturday (Little, Brown Books for Young Readers, 2019), was published not long after the first. It met with much approval from Mora's readership and received multiple starred reviews. "Saturday is a book about love. How the love we have for each other is more important than anything. My mother worked a lot when I was a kid, but it never got to me because when she was with me, I was her world. It didn't matter what we did, just that we were together. And disappointment is something that comes with life. Something I admire about Ava and her mom—and something I admire about my own mother—is the ability to keep moving forward whilst staying positive. It isn't something I have mastered myself, but I hope anyone who picks up the book will be inspired to keep going and will remember what is ultimately most important."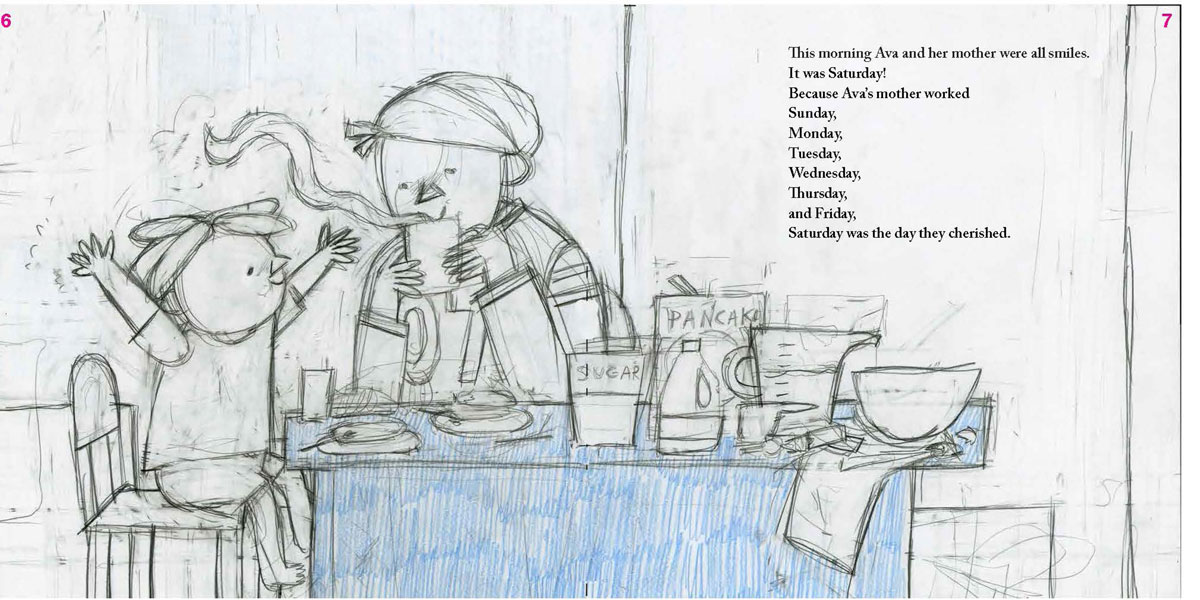 A sketch from Saturday
"I write for the young, and the young at heart."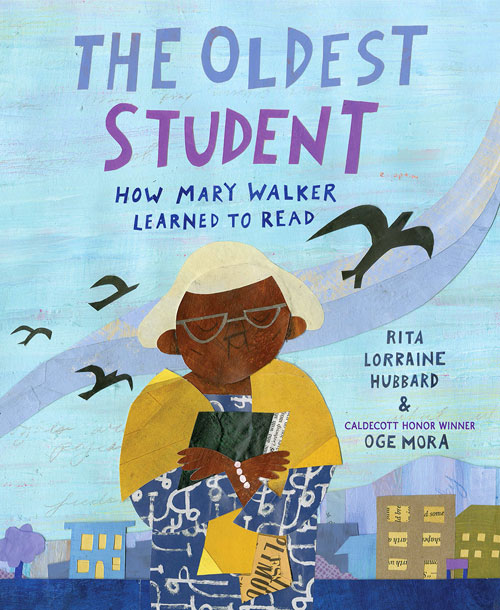 In addition to creating her own picture books, Mora has also collaborated with Rita Lorraine Hubbard on The Oldest Student (Schwartz & Wade Books, 2020), a book about how Mary Walker learned to read at age 116. "I love working with other authors because I essentially get to have a hand or some ownership in a story I truly admire. I also love that the stories that I illustrate wouldn't be something I would write. I had never heard of Mary Walker until I received Rita's manuscript, and I am so grateful to know her story. I definitely want to work with more authors in the future. In fact, I'm actually working on a book called Everybody in the Red Brick Building by Anne Wynter with Balzer and Bray."
In addition to her new collaboration with Wynter, Mora continues to work on her own book and art projects. "The thing I love most about collage is that you can't master it. You can put all the intention you desire into it, and the medium will find new and inventive ways to humble you every time. The medium's ability to surprise me makes it so exciting. Another thing I love about collage is that I get to take these old book scraps that we overlook or deem junk and I get to make something beautiful out of them, or really reveal the beauty that was always inherent. Then again, I'm also an avid painter and I am fond of pastel. So I'll see where the stories lead me."
"Picture books are cinematic experiences where a story is unfolded from page to page. A picture book isn't a lot of pages and it isn't a lot of words, and I think that is what makes the medium so powerful. Picture book creators are called to tackle the biggest questions in the most succinct way."