by Katy Tessman, New School Services Project Manager and Makerspace Specialist
---
The holidays are a great time to go see a movie with family and friends. My sons and I love to watch movies that are adapted from books we've read first. We love to analyze and compare; critique and evaluate. And more times than not, we declare the book is better than the movie.
Books allow readers more opportunities to use their own imaginations and to go deeper than movies ever can. This season, three classic children's books inspired the production of three new family films. I hope readers will become interested in these books, as they are classics for a reason.
---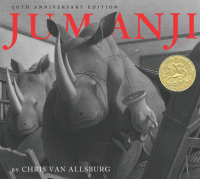 Jumanji (Interest Level: Grades K-3, Houghton Mifflin Harcourt)
The new movie "Jumanji: The Next Level" is based on the picture book by Chris Van Allsburg called Jumanji. Originally published in 1981, this Caldecott Medal winner is perfect for children in first through third grades whose imaginations can run wild. The surreal story has been adapted for the big screen in 1996 and 2017, and this December will be its third adaptation of the book. The book starts at Christmas when an old game called "Jumanji" is a gift to a brother and sister. Little do they know, the ordinary-looking board game takes them on the most exciting and bizarre adventure of their lives.
---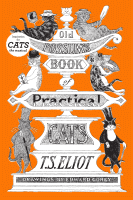 Old Possum's Book of Practical Cats (Interest Level: Grades 4-7, Houghton Mifflin Harcourt)
A Nobel Prize winner, T.S. Eliot is one of the most popular poets of the twentieth century. Born in the United States, he moved to England in 1914, when he was 25 and started his writing career. Originally published in 1939, his book of poetry Old Possum's Book of Practical Cats was the inspiration for Andrew Lloyd Webber's iconic musical "Cats." The book is for students in fourth through seventh grades, and contains 15 poems about cats. The new film "Cats Movie" brings to life these loveable cat poems originally written for the author's godchildren. If you know any feline lovers, have them check out this book of poetry.
---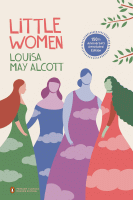 Little Women (Interest Level: Grades 6-12, Penguin Classics)
Nominated as one of America's most-loved novels by PBS's "The Great American Read," Louisa May Alcott's Little Women is recognized as one of the best classic children's stories that is equally as popular with sixth graders as it is with adult readers. Originally published in 1868, the novel chronicles the four March sisters as they journey from childhood to womanhood. Set in nineteenth-century New England in the aftermath of the Civil War, the four sisters stand by each other through life's joys and sorrows. This classic feminist novel was first made into a movie in 1949, and recently made into a new feature film that will be released on Christmas Day. Alcott's beloved story is known for its prominent themes of family, loyalty, and perseverance.
---