I believe that World Kindness Day, taking place on November 13th, is a day that everyone should observe. The purpose of World Kindness Day is to highlight good deeds in the community, focusing on the positive power and the common thread of kindness that binds us. Being kind is a characteristic that is instilled at an early age; still, kindness can get lost in the day-to-day hustle of life. World Kindness Day is a good reminder to take the time and be kind. Anyone, no matter how young, can help make the world a better place through their thoughtful actions. Below I have listed my favorite books that focus on being kind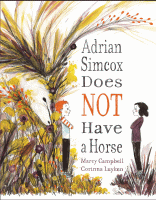 Adrian Simcox Does Not Have a Horse by Marcy Campbell
Adrian Simcox keeps telling everyone at school that he has a horse. Chloe refuses to believe him. She doesn't believe that the boy who lives in a tiny house and has holes in his shoes could possibly own and care for a horse. However, Chloe is about to learn a lesson about friendship and seeing the world with kindness instead of judgment.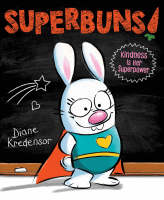 Superbuns by Diane Kredensor
A rabbit named Buns, AKA Superbuns, possesses kindness as a superpower. Her older, know-it-all sister Blossom doesn't believe kindness can be a superpower until something extraordinary happens on the way to their grandmother's house. The sisters are being followed by a little fox, and when Blossom learns the fox is not after their cobbler but is lost, she discovers kindness really is a superpower after all.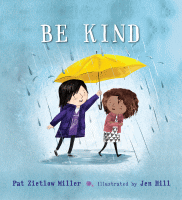 Be Kind by Pat Zietlow Miller
A young girl sees her classmate, Tanisha, spill grape juice on her dress and watches as everyone laughs. She almost joins in on the laughter, but she remembers her mother's advice to always be kind, and spends the rest of the day thinking of what it means to be kind and how she can show kindness to Tanisha.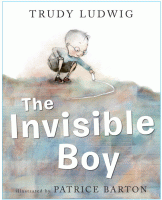 The Invisible Boy by Trudy Ludwig
For no apparent reason, Brian is excluded at lunch break, recess, and even by teachers in the classroom. Brian feels like he might as well be invisible. One day, a new kid joins Brian's class. The new kid, Justin, gets made fun of for eating Korean food for lunch. Brian decides to leave Justin a friendly note. The next day, Justin invites Brian to be his lab partner. Gradually, Brian and Justin are included in more activities.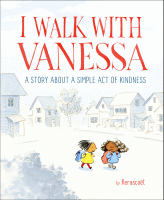 I Walk With Vanessa by Kerascoet
In this wordless picture book, Vanessa is new to town. After school a boy walks up to her and says some things that upset Vanessa. Another young girl witnesses the bullying, and tells her friends. They all look upset, but go home for the night. The young girl spends the night brainstorming ideas to be kind to Vanessa. The next morning the young girl runs over to Vanessa's, and they decide to walk to school together. As they walk to school, more and more kids join in and everyone looks happy in the end.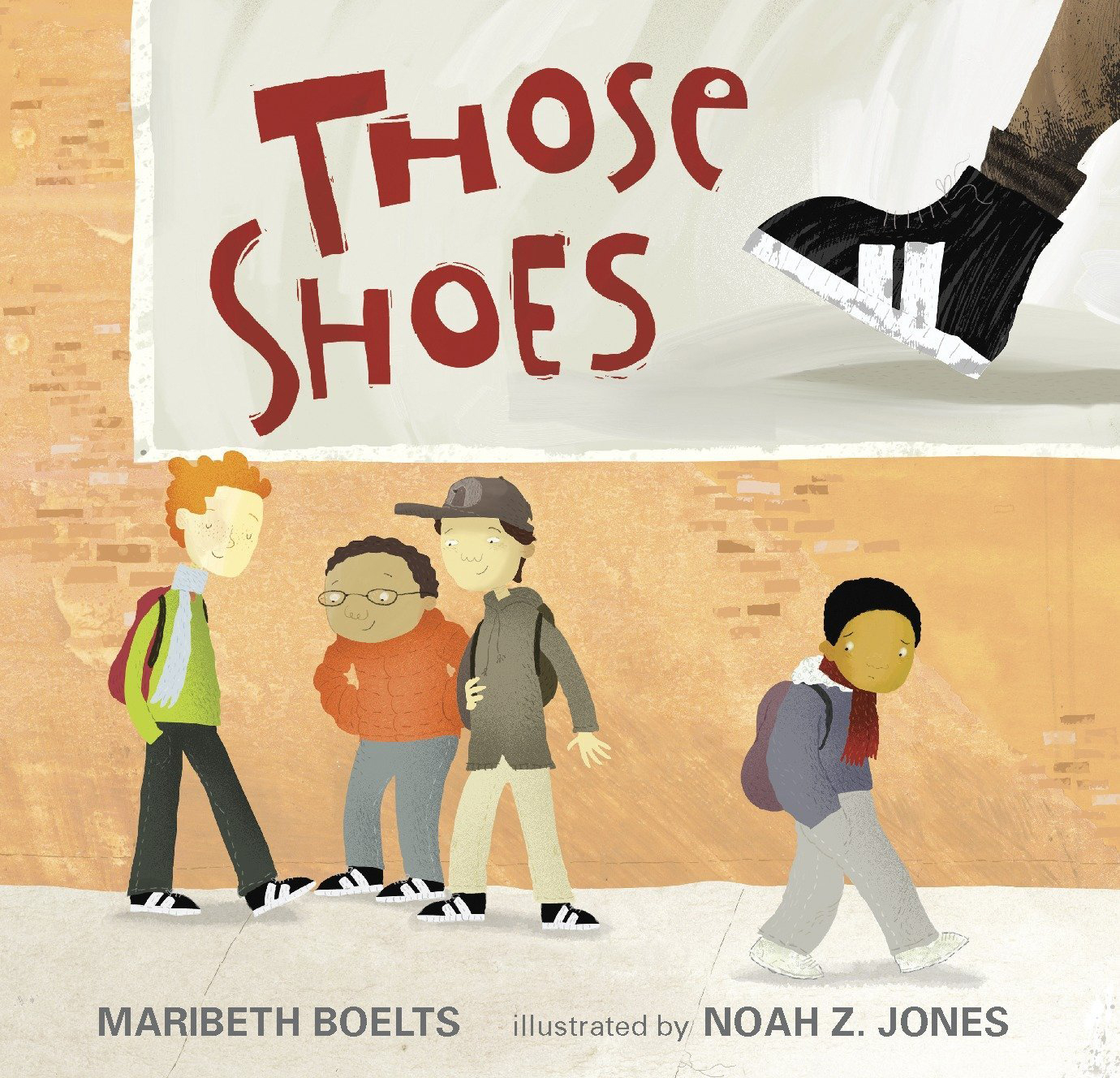 Those Shoes by Maribeth Boelts
Black high-tops with two white stripes are what all the kids at Jeremy's school wear. As much as Jeremy wants to fit in and buy the same sneakers, he realizes that his grandmother can't afford them. She explains to him that "there's no room for 'want' around here — just 'need,'" and he needs winter boots. Jeremy gets his hopes up when he sees the sneakers for sale in a thrift shop. Even though the shoes are a little too small, he decides to buy them. Disappointingly, the shoes become too painful to wear. Jeremy notices that a friend of his is the only other person without these cool sneakers, and he decides to give his shoes to Antonio. Antonio is ecstatic. In the end it starts to snow, and Jeremy gets to wear his brand new snow boots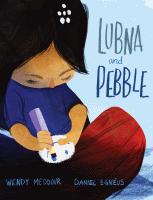 Lubna and Pebble by Wendy Meddour
Lubna's best friend is a pebble, and Pebble always listens to Lubna's stories. Pebble always smiles when Lubna feels scared. One day, a lost little boy arrives in the World of Tents. Lubna realizes that he needs Pebble even more than she does, and decides to give Pebble to the little boy.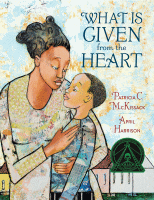 What is Given from the Heart by Patricia McKissack
A little boy named James and his mama are very poor, but they have each other. When a family in their church loses everything they have in a fire, the church decides to put together a gift box for the family. Mama suggests that James should give a gift to the little girl, Sarah. James isn't sure what to give, so he spends some time thinking about it. He doesn't think he has anything to give that a little girl would want, until he realizes he has words and pictures he can draw, and so he gives her something from his heart.