by Katy Tessman, New School Services Project Manager and Maker Specialist at Mackin
---
These are the dog days of summer and it's becoming more difficult to get my kids interested in reading. In addition to being active outdoors, my teenage sons have been spending time playing computer games and watching YouTube videos about the 50th anniversary of the moon landing. And for some reason, there's been a lot of talk about finding "the best roller coaster!"
Thankfully, three Minnesota-based publishers are releasing books that will interest my teenagers. These three nonfiction series books are filled with colorful pictures, intriguing sidebars with fun facts, as well as lists of sources for further learning and discovery.
This August, Cherry Lake Publishing will extend their Unofficial Guides series. In addition to the Minecraft books, eight Fortnite guide books by Josh Gregory have joined the series. Fortnite is a video game sensation that has taken the world by storm. My son and nephew are just two of the hundreds of millions of players around the world who play this massive multiplayer online role playing game (MMORPG). Much like Minecraft, the game combines construction and problem solving with competitive online battles. In the books, readers will learn everything they need to know to get started, from learning about the making of the game to being prepared for their first online Battle Royale match. Each book focuses on a different element of the game, including my son's favorite, Fortnite : Building.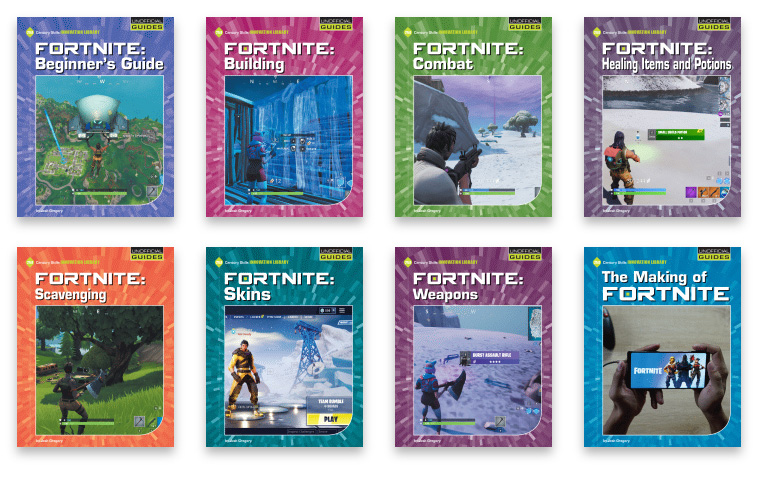 Lerner Publications Company has a new series by Searchlight Books™ called New Frontiers of Space. Although they are written for middle schoolers, my 16-year-old son will really enjoy these books. The combination of rich informational text, fascinating photography, and interesting sidebars filled with true facts will make this book series a hit at my house. With a focus on STEM and the 50th anniversary of the first moon landing, these books enable readers to delve into space, the exploration of Mars, astronaut training, and even the Hubble Space Telescope. The Cutting-Edge Black Holes Research book takes an in-depth look at the most mysterious object in the universe—black holes. With the most up-to-date information available, author Kevin Kurtz encourages readers to think critically about space discoveries.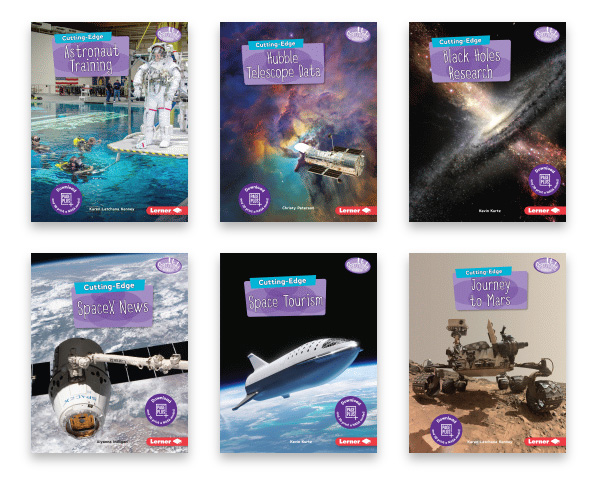 Since there are only two amusement parks in Minnesota, I'm hoping this book series will quell my sons' desire to "find the best roller coaster" this summer. In August, Capstone Press releases a new book series entitled Amusement Park Science. This series of four books dives deep into the science of amusement park rides. In Motion at the Amusement Park readers learn about Newton's first law of motion and g-forces. If it wasn't for the stomach-dropping science behind the rides and attractions, your day at the amusement park would be a dud. Middle schoolers will enjoy this great introduction to physics written by Tammy Enz, a civil engineer.