Many of you know that I love Makey Makey! (Although, I don't know anyone that has used Makey Makey and feels otherwise.)
In keeping with their awesomeness, they announced a brand new educator guide for 2019.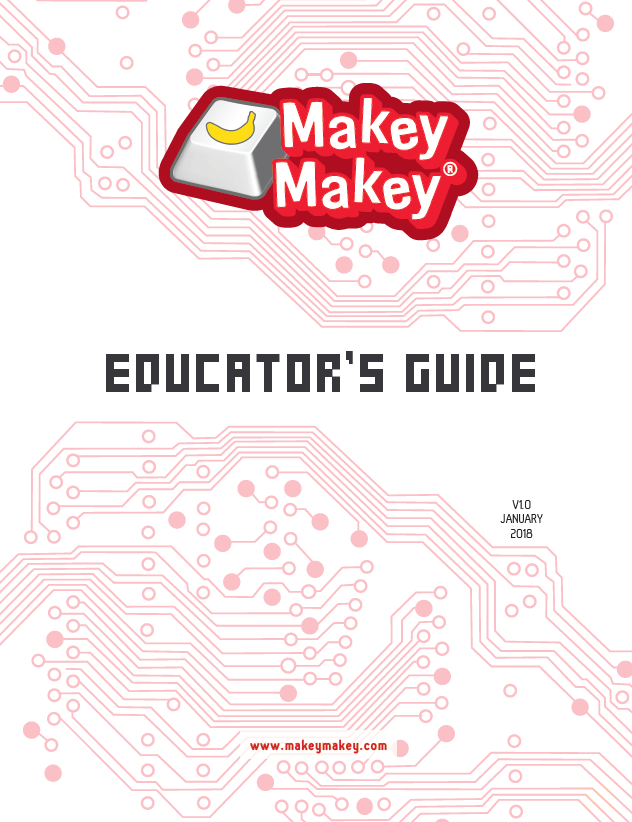 Page 4
One of the reasons I love Makey Makey is because it's so versatile. You don't have to install software, and it's very open-ended allowing for so much more creativity than some other products. I also love Makey Makey's philosophy of makerspaces in school.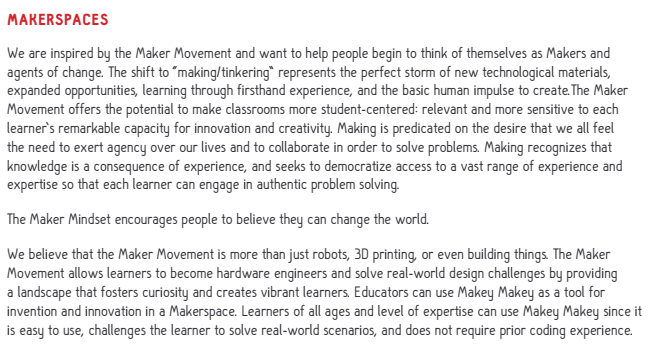 Page 5
"We believe the maker movement is more than just robots, 3D printing, or even building things. The maker movement allows learners to become hardware engineers and solve real-world design challenges by providing a landscape that fosters curiosity and creates vibrant learners."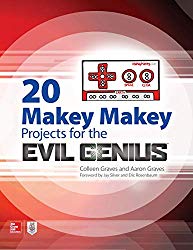 Beyond this guide, be sure to check out all of the resources from Makey Makey, including Makey Makey Labz where you can find lots of great ideas and guides for projects with Makey Makey.
And if you haven't already, be sure to purchase Colleen and Aaron Graves bestselling book!
Want to learn even more about Makey Makey and become a Makey Makey certified educator? Consider attending one of our workshops or bringing a workshop to your school!
MackinMaker is an official training partner for Makey Makey!