We are excited to welcome Chitra Soundar as our guest author today. Her most recent book, Mangoes, Mischief, and Tales of Friendship : Stories from India, features eight stories that were inspired by traditional Indian folktales.
Check back here tomorrow for a contest to win Chitra's new book.
_____________________________________________________________________________________
As an author and storyteller, I regularly visit schools in the UK and US. In the UK, non-promotional author visits are very popular and bring children closer to a wide range of authors, illustrators and storytellers.
In the last 4 years, I've done over 300 classroom workshops, over 100 assembly presentations and many library visits, and here are some of my gathered wisdom from these visits.
How do author visits benefit children?
Connecting with the writer – Very often children love reading the stories and books written by a visiting author after having heard them speak or tell a story or be part of their workshop. This comes from the personal experience of meeting with a real life author. This spurs on their interest in reading and writing. Often reluctant readers might find the insider view exciting enough to venture into the books themselves.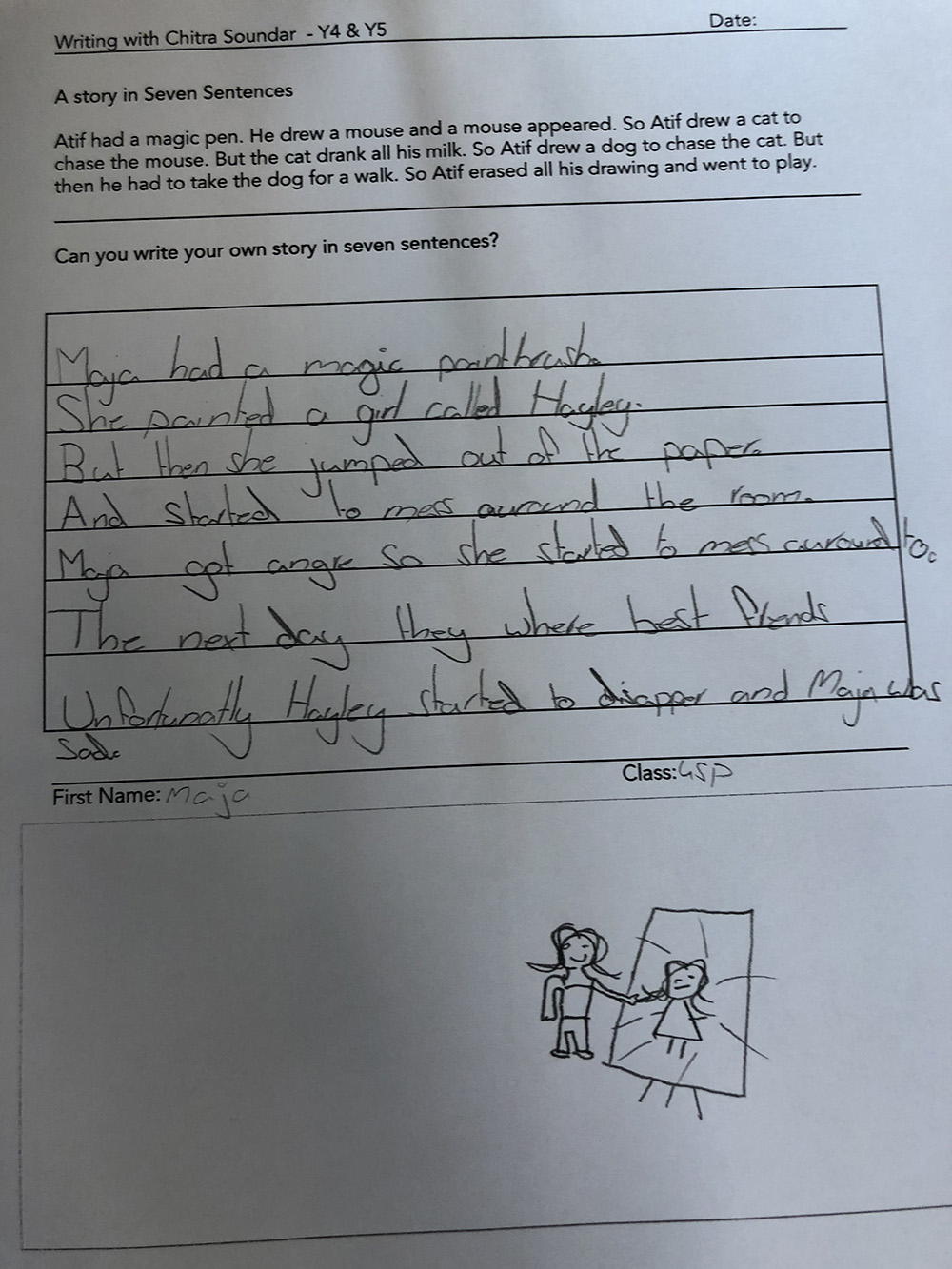 When I was a child, I went to school in India and we didn't have author visits.  But one day I read a poem in Tamil, my mother tongue and I was told that the poet lived in the neighborhood. I went to meet the poet and he was welcoming and encouraging to me. Since then I've been writing just as he told me – Never Give Up.
Writing is achievable – When children see that the authors they meet in schools are down-to-earth and regular people, they do find it less intimidating to be creative themselves. On my school visits, often children ask me if I do my own dishes or I wash my own clothes and they realize I'm just like them, or I was as a kid, then it breaks down misconceptions about who can be a writer.
Fish can't climb trees – Just like Einstein said (or at least someone said Einstein said this), different children have different abilities. Writers like me discuss our struggles through school – be it with arithmetic, or spellings or sports and this helps children understand that their creativity and hard work can give them the confidence to become writers and illustrators and there are different skills to put to use throughout their lives. Often I show children that I can barely draw and how I'm now learning with my six-year-old nephew and they appreciate the openness. I also tell them that I used to tell stories as a kid and I still do. I remind them to hang on to their passions – whatever they might be.
Seeing the Unexpected – as a South Asian author, I'm amongst the very few who tour schools and when children from the Indian subcontinent find me as a visiting author, it validates them in a small way. I've been to schools where children from South Asia personally come to introduce themselves to me because they rarely see authors who look like their own family. This gives them the signal that they too can be authors and there are no restrictions on who can be an author or illustrator.
How can schools capitalize on an author visit?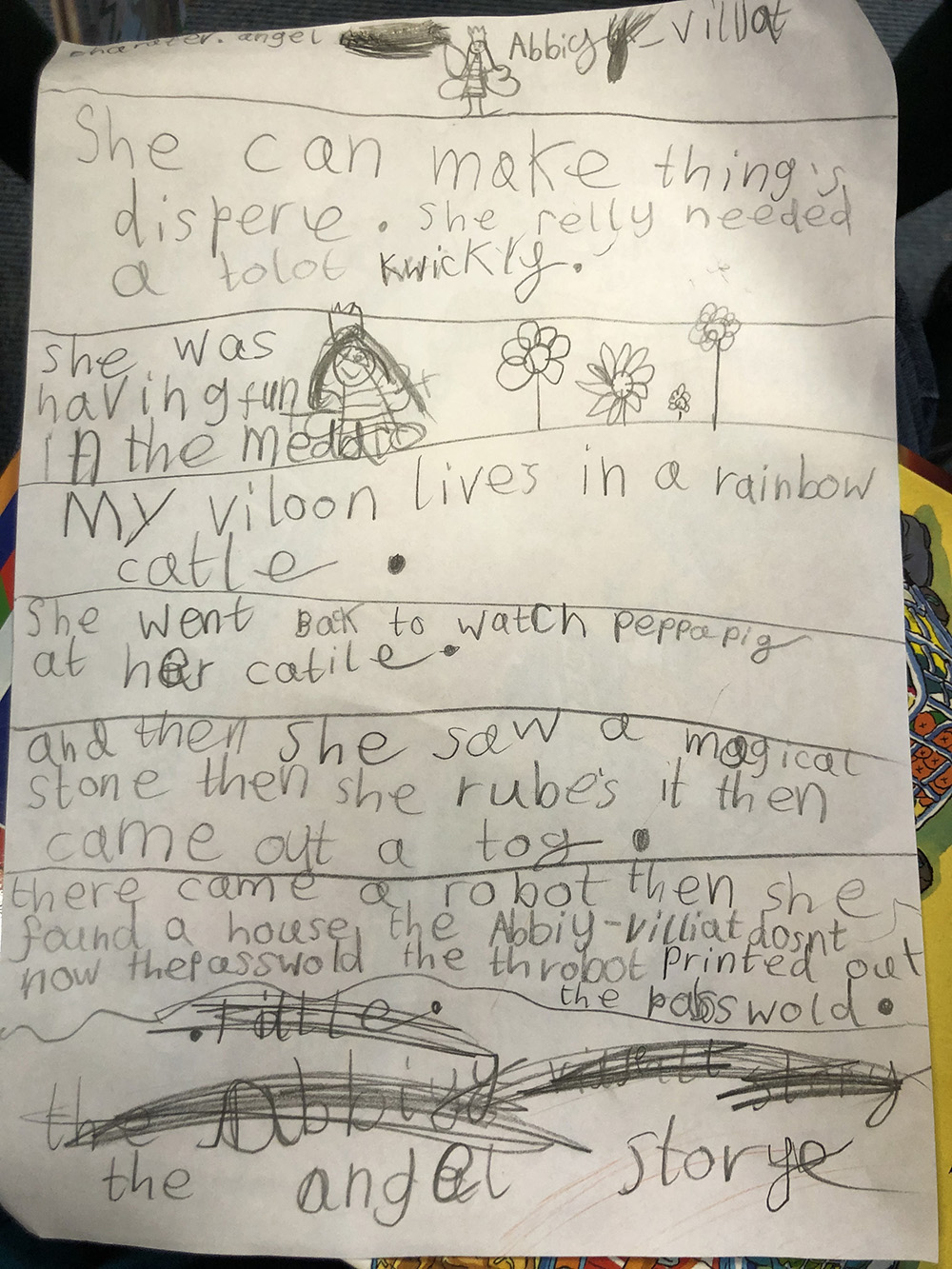 I often find that promotional author visits skim the surface of the potential. As I mentioned before in the UK, authors are invited into schools for a whole day or two and in some cases throughout the year, to work with the creative process of children.
I find such paid author visits to schools very useful for bringing a culture of reading and writing into schools. Here is how schools can benefit from a focussed author visit.
Creative writing workshops – Many authors like me work with different age groups to teach creative writing, but in a fun way. This takes the form of brainstorming, collaborative storytelling and fun writing prompts.
Oral Storytelling workshops – Storytellers like me also show children how to make up stories and tell them in front of a crowd. This is especially fun in groups.
Themed workshops – If the school is working on a subject – be it climate change, space or food, then they can work with the visiting author to help produce writing with the children related to the theme.
Amateur Publishing – Different classes can be encouraged to work on storybook projects with assigned roles – writers, illustrators, blurb-writers, cover-designers etc., and with the help of the school librarian – the children's work guided by the visiting author can be made into books that can be stored in the school library and even lent out.
I'm a huge believer in school visits and I travel across the world listening to children tell me their stories, and enjoy sharing mine. You can find tons of resources on my website here – http://www.chitrasoundar.com/chitras-author-visits/.
Written by Chitra Soundar:
You're Strong with Me with Poonam Mistry. 9781911373759. September 2019. Gr K-2.
Farmer Falgu Goes Kite Flying (ill. Kanika Nair). 9788181903860. April 2019. Gr K-2.
Mangoes, Mischief, and Tales of Friendship : Stories from India (ill. Uma Krishnaswamy). 9781536200676. 2019. Gr 2-4.
You're Snug with Me with Poonam Mistry. 9781911373476. 2018. Gr K-2.
Farmer Falgu Goes to the Market (ill. Kanika Nair). 9788181903129. 2018. Gr K-2.
Farmer Falgu Goes to the Kumbh Mela (ill. Kanika Nair). 9788181903556. 2018. Gr K-2.
Pattan's Pumpkin : An Indian Flood Story (ill. Frane Lessac). 9780763692742. 2017. Gr K-2.
Farmer Falgu Goes on a Trip (ill. Kanika Nair). 9788181903112. 2016. Gr K-2.
_____________________________________________________________________________________
From the publisher: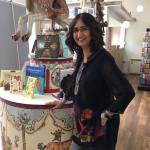 Chitra Soundar grew up and went to school in Chennai, a coastal city in India. Both shy and talkative, she loved reading a lot and enjoyed spelling tests. By the time she was eight, she could read and write three languages:  English; Tamil, her mother tongue; and Hindi, the national language of India.
When Chitra was growing up, there weren't many libraries in India, and her family didn't have enough money to buy books, so her grandmother and her sister told her a lot of stories. Chitra loved telling stories, too, and when she was seven, she won the first prize in storytelling.
Chitra says she has a huge weakness for untold folktales and legends, especially from India. As a storyteller, her inspiration may come from a few lines, and the rest comes from the research of the mountain ranges, the history of the tribe, and the ethos of all ancient people who live in harmony with nature.