Nearly four years ago, Mackin featured Jarrett Krosoczka in an eMackin interview. He was well-known for his comic book/graphic novel series Lunch Lady (Knopf Books for Young Readers) and Platypus Police Squad (Walden Pond Press), and his 30th book was soon to be published. Fast forward several years and today we are discussing his most important book yet, a graphic memoir called Hey, Kiddo (Graphix, 2018) which is a National Book Award Finalist.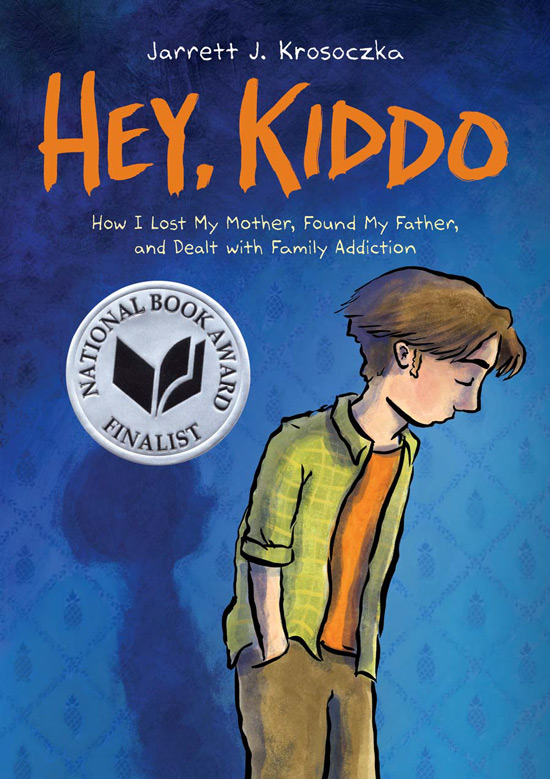 For anyone familiar with Krosoczka's work, it will be quite obvious that Hey, Kiddo does not follow the general style of his other books. It is a somber look at what life is like for a child dealing with a parent's addiction. Here Krosoczka shares his prompting to write this graphic memoir, what the process was like, and how it has helped him.
With all your significant achievements and awards as a writer, illustrator, and TED Talk presenter, why did you decide to write an autobiography now and why is it important to you?
I took this on for all of those young people I met at school visits. After my 2012 TED Talk, in which I shared some aspects of my childhood, I would hear about young people walking similar paths to the one I had walked. And it wouldn't matter where I was—in a public school or an independent school, in a rural, suburban, or urban neighborhood—the opioid epidemic was affecting everyone. I'd meet a young reader who had an incarcerated parent, an addicted parent, one that was being raised by extended family. So there's this switch that happened to me where I went from thinking maybe I would want to write a memoir to the realization that I needed to create this book. I lived this life and I had the capability of delivering the story in a very unique and engaging way. 
Krosoczka giving his 2014 TED Talk, "Why Lunch Ladies Are Heroes"
There is very little of your trademark humor in Hey, Kiddo – quite a departure from your other graphic novels. Was it difficult to write and illustrate this book, or did you find it therapeutic? 
It was all those things. I didn't want to sugarcoat the events of my childhood but even when there is trauma, there can be great joy. I was fortunate to be raised by grandparents who had the financial means to send me to art classes and take me on family vacations. I had a best friend who was there for me. Life was trying, but life was also good. It was incredibly difficult to write and illustrate this book, excruciating at times.
Without a doubt, you had a challenging childhood. Today we see kids finding life's burdens to be too great, and they resort to addictive substances, destructive behaviors, or even suicide. During the especially difficult times in your life, what kept you going?
My mother was an incredibly talented artist and I could see how that gift was squandered with her illicit behavior. I was pretty determined at a very young age to do something positive with the same gifts that I had been betrothed. That same knack for drawing and creating my own little worlds also acted as an escape portal for me. I couldn't control the world around me, but I could control what happened in my sketchbooks. While my grandparents didn't have the foresight to send me to see a therapist, I wish they had because I was depressed. I was able to exorcise a lot of my inner struggles via my art.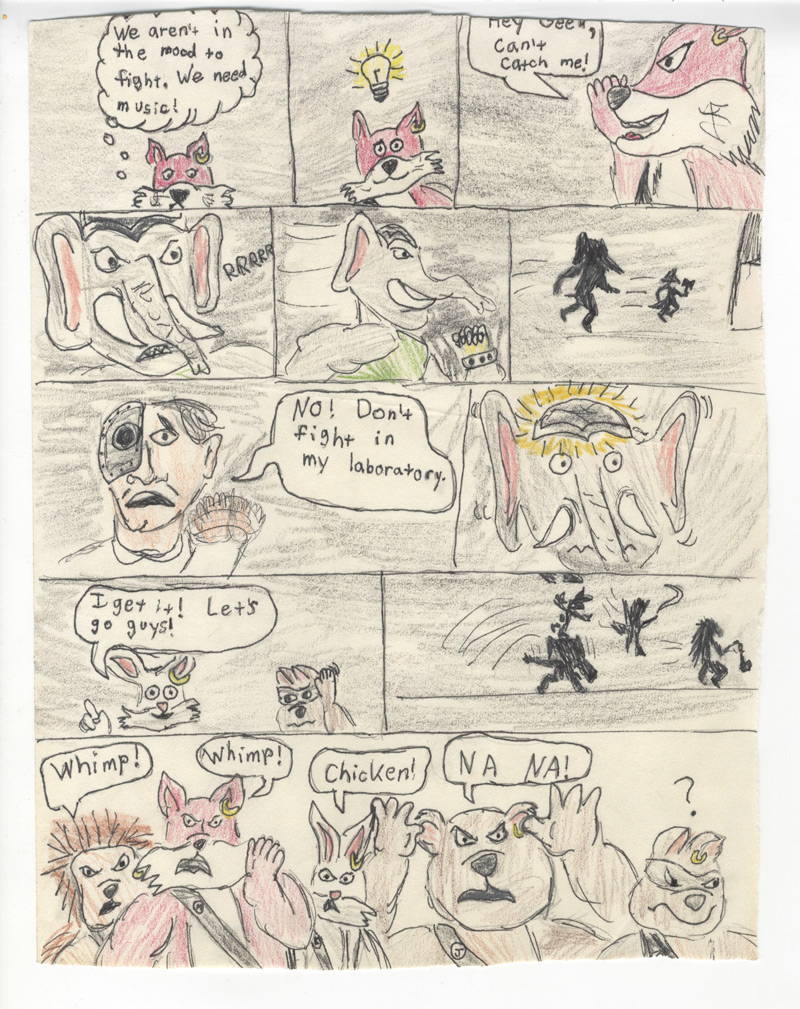 You mention several teachers in Hey, Kiddo: Mrs. Alisch, Mrs. Roy, Mrs. Turner, Mr. Shilale, Mr. Greenwood, Mrs. Casey, and Mark the comic book class teacher. Did you wish to honor them by name?
I mention their names to honor them but also—they are a part of my story. And the more specific you are with a story, the more universal it becomes. I hope that educators working today can project themselves onto my old teachers because they are certainly working with students who are dealing with the same afflictions I was. 
Learn More About Hey, Kiddo
How can educators and parents best use your book with young people?
I think that educators can best use Hey, Kiddo to jump start conversations. One mother told me that her relationship with her son has grown exponentially after reading this book with him. It allowed her son to be seen as a person and not just a kid.
In the book, you said as a student your classroom enjoyed an author visit from Jack Gantos and he even admired your drawing. Did meeting an author influence you in your career choice?
By the time Jack visited my school in 1986, I was already well on my way, so to speak. At a very young age, I was identified as the class artist and I had already started penning my own material. But to have a working professional come and speak of their work and even compliment my drawing? That was a profound moment for me.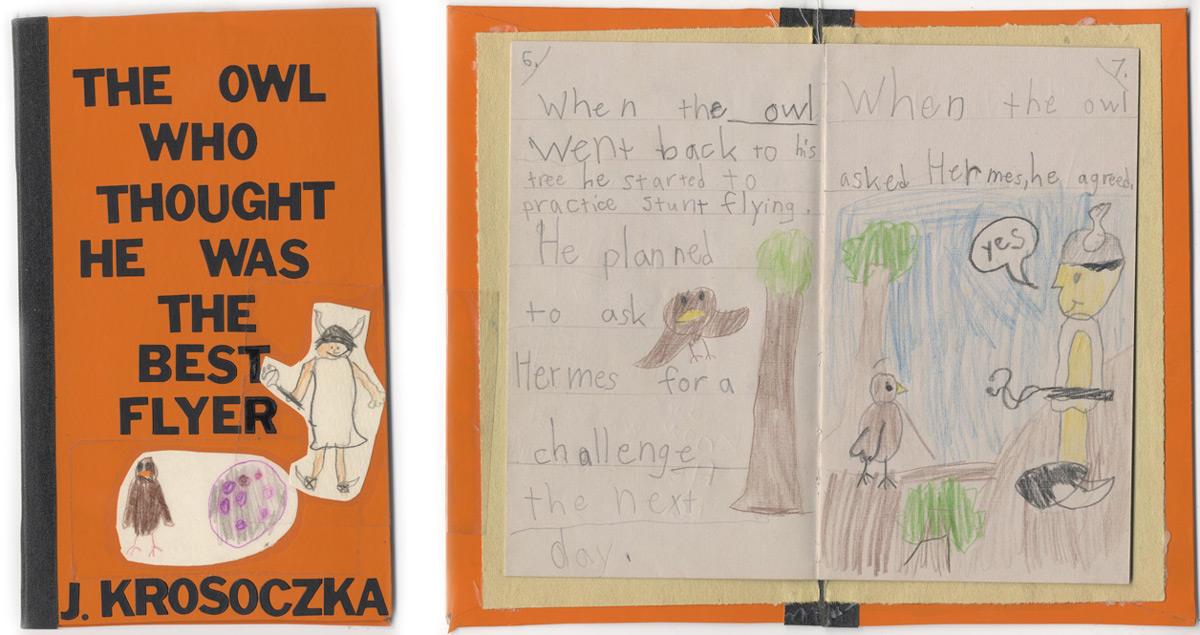 Knowing how impactful author/illustrator visits are to young people, are you still able to carve out time to visit schools?  
At my busiest, I was visiting about 100 schools per year. This was just after the Lunch Lady series published in 2009. But with my mounting deadlines and growing family (I now have three children), I had to curb that pace some. I still am a frequent guest speaker at schools and libraries, visiting about forty to fifty per year. I'll also be receiving two honorary degrees at colleges this May and I look forward to addressing the graduates, many of which may have read my books when they were in elementary school.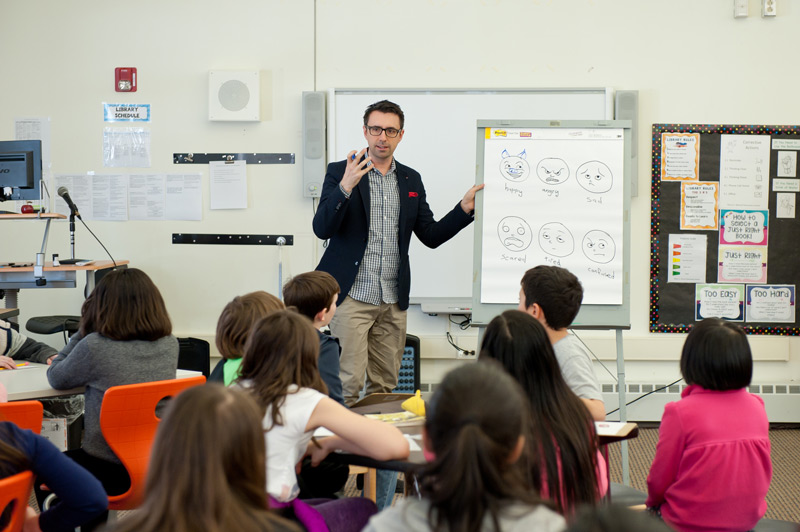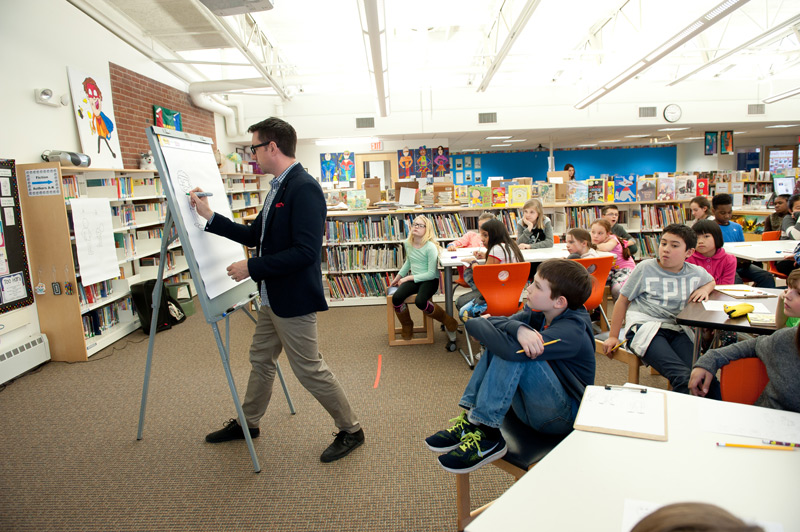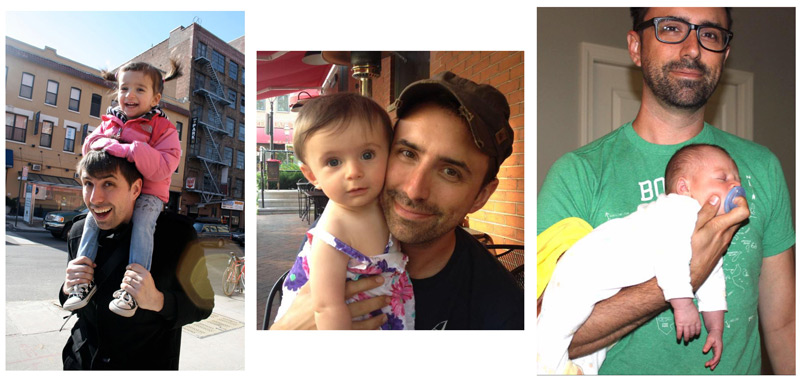 Another milestone in your artistic development was attending classes at Worcester Art Museum. You mention in the book that your grandparents sent you there for classes because art time had been drastically reduced in your school due to budget cuts. Do you still see a need these days for supplemental opportunities from places like the art museum?
There can never be enough art for a young person. Regardless of where the budgets are, after-school programs are crucial in offering an engaging and safe space for our students. You hear a lot about STEM these days, but I far prefer STEAM. The "A" being for art. Regardless of where a young person takes their craft, a solid arts education is key to fostering creative problem-solving in our young people. The jobs they will have someday don't even exist now so we will need to teach them to roll with the punches and find solutions. Imagine going back in time fifteen years and explaining to a high school student that someday they could grow up to be a social media manager for a brand?
Every year you raise money for a scholarship you established in your grandparents' names at Worcester Art Museum. What do you do to build that scholarship fund?
For just about a decade now, I have been running online art auctions between Thanksgiving and Christmas to raise money. Last year, I upped the ante by live streaming from my studio for five hours. After I finished each drawing, my studio assistant placed the artwork on eBay for immediate bidding. I'll repeat that plan again this year on December 12th, and I hope to be joined by some of my illustrious neighbors here in Northampton, MA.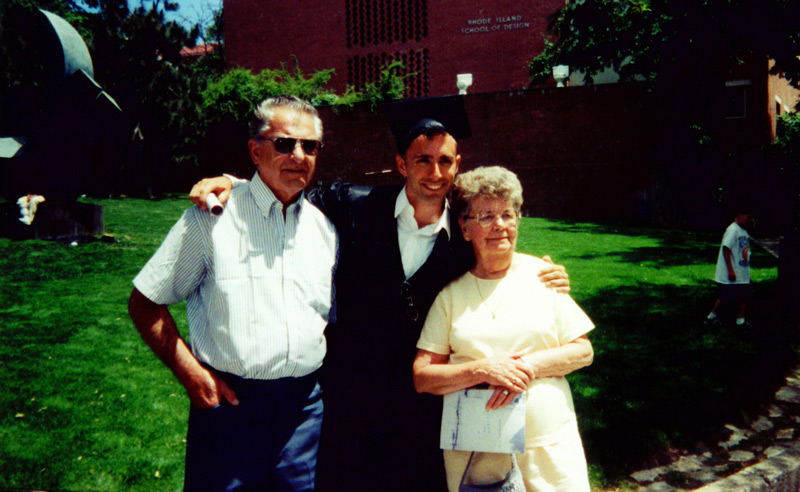 What can readers look forward to seeing from you next? Any more Comics Squad compilations with Jennifer Holm and Matt Holm, or Lunch Lady books? 
No more Comics Squad anthologies, unfortunately, but I am collaborating with my pal Amy Ignatow on a new Jedi Academy trilogy. Revenge of the Sis (Scholastic, Inc.) will be here on December 26th. I've also illustrated a picture book for Patricia MacLachlan called Chicken Talk (Katherine Tegen Books), that will arrive in January 2019. And beyond that, I am working on several new projects for which I will be both author and illustrator. My publishing schedule is booked up through 2022.
What do you hope readers will take away from your books, especially Hey, Kiddo?
For kids who are living through this, I hope that they see themselves and see the potential beyond their current set of circumstances. For those young readers who are lucky enough not to have addiction in their families, I hope that this book elicits sympathy for their peers and an understanding of just how dangerous narcotics can be. And for communities, I hope this opens an honest and transparent dialogue.
Connect With Jarrett Krosoczka