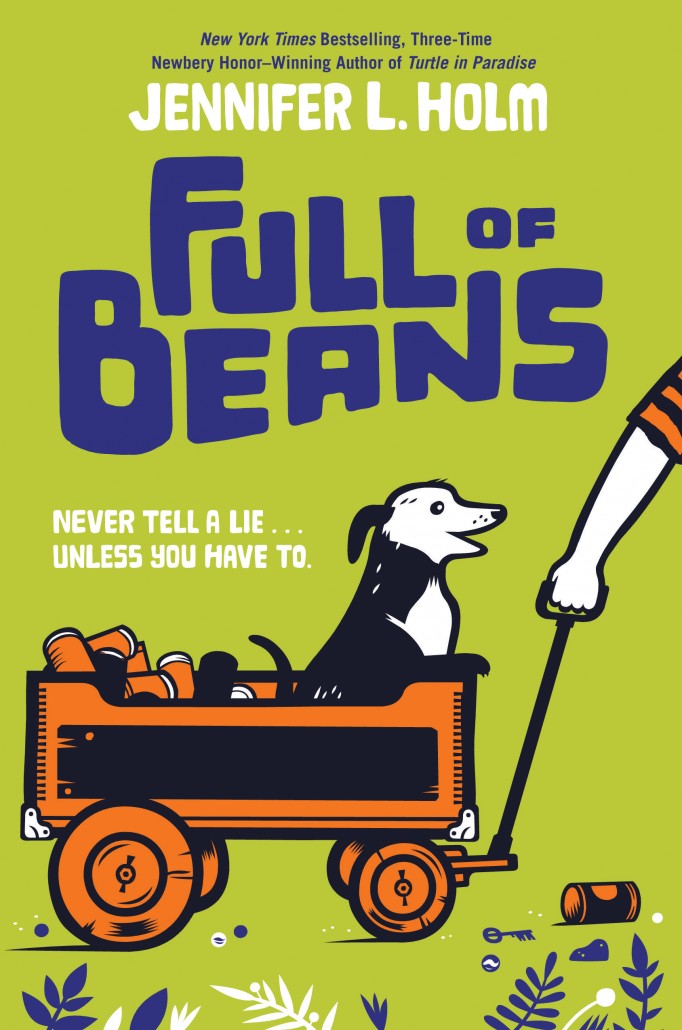 The cat got out. That was the reason New York Times bestselling author Jennifer L. Holm missed the call announcing her second Newbery Honor. But that wasn't the only Newbery call she missed. She also missed the first . . . and the third.
"The first time, I had no idea about it," Holm recalls, "and my father was in the hospital. (It was also before everyone had cell phones.) The second time, our indoor cat had run outside and I was chasing her. The last time I blame on my kids—I was taking them to school."
It is not every day that one meets an author who has received three Newbery Honors, an Eisner Award, and numerous other accolades. It is even rarer to meet one who received a Newbery Honor for her very first book, Our Only May Amelia (Harper Collins, 1999).
Holm, the only girl in a family of five children, developed a love of reading as a young child.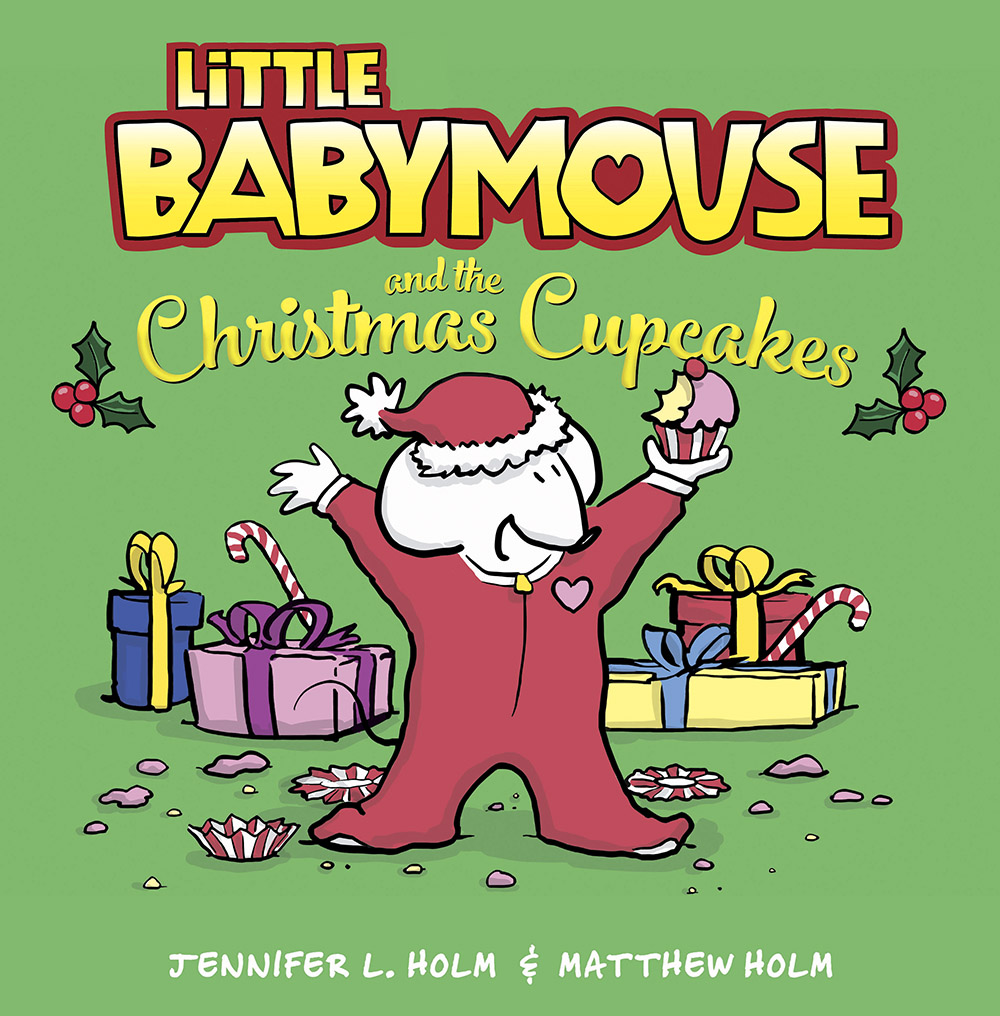 She was nearly always seen with a book in hand, but she also had an affinity for comics. "My late father was the biggest comic fan in the house, and he encouraged our comic habit. He adored the classic newspaper strips, particularly Prince Valiant and Flash Gordon. I grew up reading the bound volumes of those strips and loving them. On the book side, I was a very insane fangirl when it came to Lloyd Alexander. The Black Cauldron (Holt, Rinehart and Winston, 1965) was the book that turned me into a reader. #TeamTaran."
"Graphic novels are uniquely suited to nurture and sustain many kinds of readers. Kids are growing up in a visual society. Comics harness visuals. They also build confidence. A child can plow through a ninety-six-page Babymouse book and feel accomplished. (Then they can read it again!)"
Though she was passionate about reading, Holm did not pursue a college degree in English or literature. "I attended Dickinson College in Carlisle, Pennsylvania, and majored in international relations. My senior thesis was on the Middle East. I wanted to be a foreign service officer, but that didn't work out. I moved to New York City the day after I graduated and was hired as a secretary at a public relations firm. After that short-lived job, I ended up at an animation production company, and I fell into the film production world."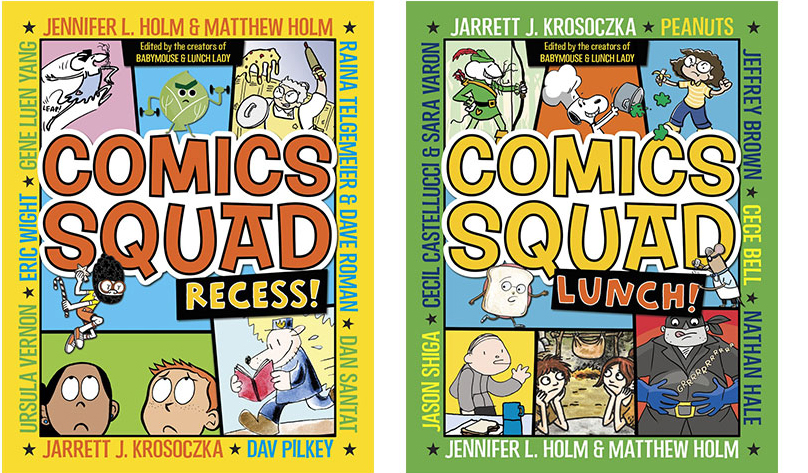 Gradually, Holm began writing her own manuscripts while working as a producer. In 1999, her novel Our Only May Amelia was published, and in 2000, it was named a Newbery Honor title. "It was an astonishing honor, and I still can't believe it some days. My late father told me I should take writing seriously after it happened. Unfortunately, I still had to pay the bills. The myth of a writer living in a garret apartment is just that: a myth. I worked full-time as a broadcast producer and wrote my first three of four books at night or on film sets. I slowly transitioned to working freelance as a producer so I could write more. I finally stepped out to be a full-time author when I felt I could pay the bills. I have always been a boringly practical person."
Holm's Newbery Honors have all been given to her historical fiction, and many of her stories are inspired by her own heritage. What is it that draws Holm to this genre? Keeping history alive.

"I've always been interested in the quieter stories. I'm especially curious about kids' points of view. My idea of fun is hanging out in an archive, digging through newspaper clippings. Mostly, I want these people and times remembered. I specifically wrote Penny from Heaven (Random House, 2006 because the older generation of the Italian side of my family had started to die and I desperately wanted to remember them. In the case of Full of Beans (Random House, 2016), I stumbled on the story of Key West being reinvented as a tourist destination during the Great Depression after I saw a photo. It was a picture of a little lane piled high with garbage. It turned out that the city had gone bankrupt and they couldn't afford to pay garbagemen. That photo said it all about how bad things had gotten."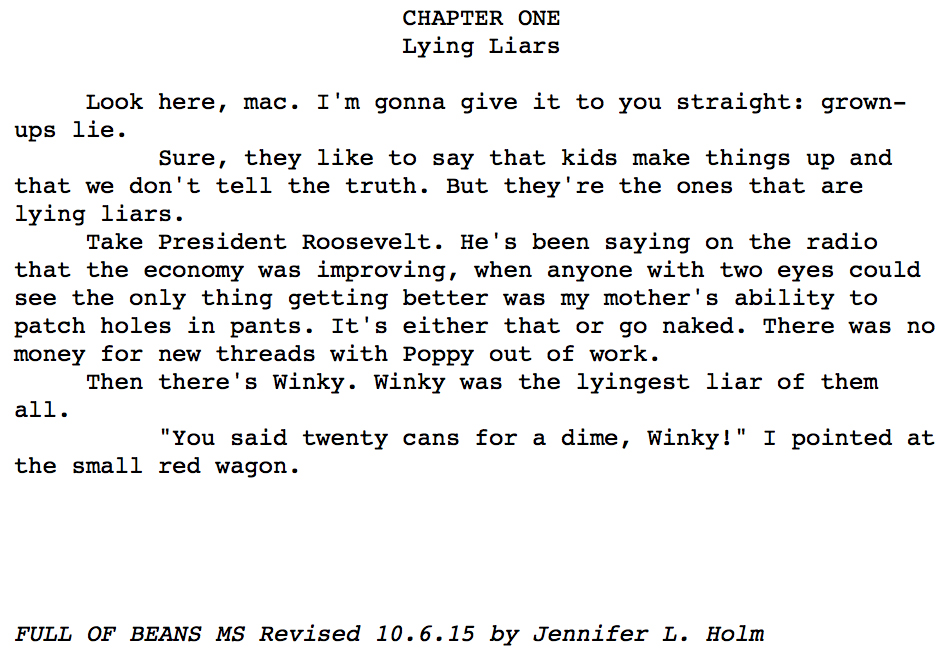 Despite finding great success with historical fiction, Holm has chosen to explore other genres and formats as well, including horror, picture books, and graphic novels. Some may find this risky, but she doesn't. "I've always had the opinion that I have nothing to lose by trying. And I've certainly had quite a lot of rejection along the way. My dad was a role model in terms of being adventurous. He was a poor farm boy who ended up becoming a navy pilot who flew off aircraft carriers, and then had a whole second career as a pediatrician. That's a pretty inspiring act to follow!"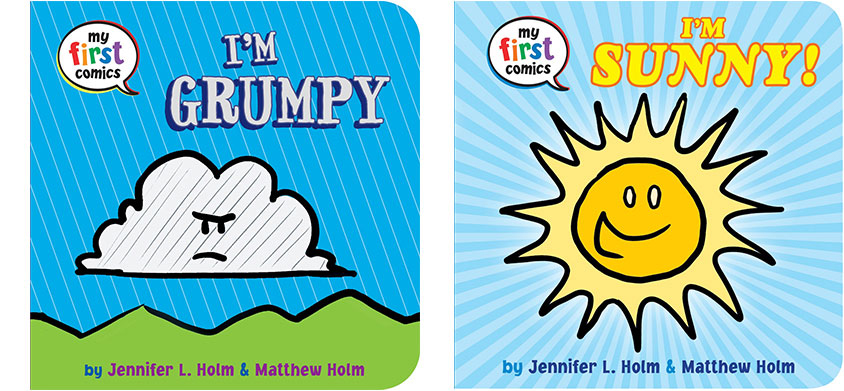 About ten years ago, Holm and her brother Matthew burst onto the graphic novel scene when they brought Babymouse to life in the popular and award-winning series. "I'm the middle child of five. Matt is the indulged baby and is six years younger than me. Matt started drawing comics when he was in elementary school, and I was always his biggest fan. He would give me comic strips for my birthday. We were both living in New York City doing other things (me: advertising; Matt: editor at a magazine) when we decided to try to collaborate. Random House was enthusiastic from the get-go!"
"The first Babymouse came out in 2005 (!), so Matt and I have been fighting the good comics fight for over a decade now. We are so thankful for all the support that librarians have given us and the genre as a whole. They are truly our partners."
The Babymouse collaboration has been a smashing success, with more than two million copies in print, numerous awards, and even a spin-off series about an amoeba named Squish. This year the duo introduced youngsters to Little Babymouse in Little Babymouse and the Christmas Cupcakes (Random House, 2016). "It was our first picture book, and it was inspired by our readers. When we do bookstore events, the kids inevitably bring 'littles' with them (little brothers and sisters). We wanted to have something to share with this younger generation."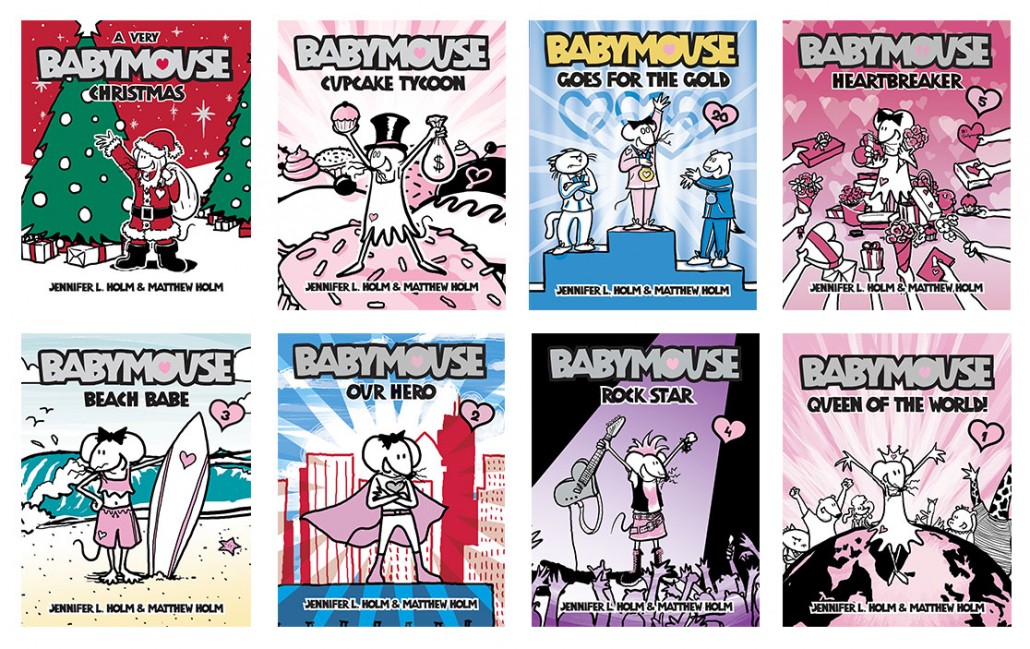 But wait, there's more. In addition to introducing readers to a younger Babymouse in the picture books, the Holm siblings have breaking news for Babymouse fans: "We are very excited to announce that after ten years and twenty books, Babymouse is graduating from elementary school and heading to . . . middle school! July 2017 will see the publication of a new Babymouse middle school series—Babymouse: Tales from the Locker. The first book will be Babymouse: Lights, Camera, Middle School!" (Random House, 2017)