Black History month, always celebrated in February, is coming up soon. These nonfiction titles, for students from preschool to adult, were published in 2017 or will be released early in 2018.
PRIMARY GRADES
Be a King : Dr. Martin Luther King Jr.'s Dream and You by Carole Boston Weatherford (ill. by James E. Ransome). 9780802723680. 2018. Gr K-3.
Before She was Harriet by Lesa Cline-Ransome (ill. by James E. Ransome). 9780823420476. 2017. Gr PK-2.
Between the Lines : How Ernie Barnes Went from the Football Field to the Art Gallery by Sandra Neil Wallace (ill. by Bryan Collier). 9781481443876. 2018. Gr PK-2.
How Charlie Took His Shot : How Charlie Sifford Broke the Color Barrier in Golf by Nancy Churnin (ill. by John Joven). 9780807511282. 2018. Gr K-2.
Hey Black Child by Useni Eugene Perkins (ill. by Bryan Collier). 9780316360302. 2017. Gr PK-3.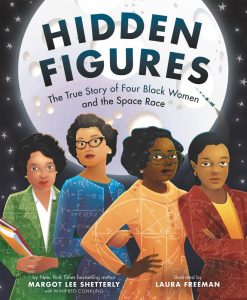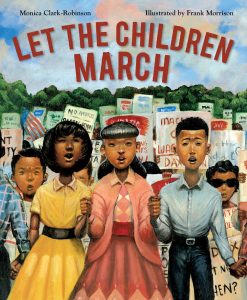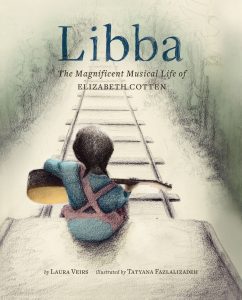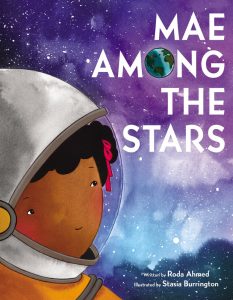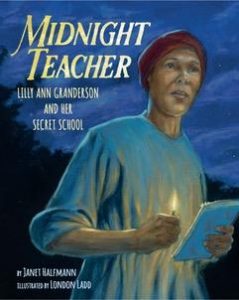 Hidden Figures : The True Story of Four Black Women and the Space Race by Margot Lee Shetterly (ill. by Laura Freeman). 9780062742469. 2018. Gr K-2.
Let the Children March by Monica Clark-Robinson (ill. by Frank Morrison). 9780544704527. 2018. Gr K-3.
Libba : The Magnificent Musical Life of Elizabeth Cotton by Laura Veirs (ill. by Tatyana Fazlalizadeh). 9781452148571. 2018. Gr K-3.
Mae Among the Stars by Roda Ahmed (ill. by Stasia Burrington). 9780062651730. 2018. Gr K-2.
Midnight Teacher : Lilly Ann Granderson and Her Secret School by Janet Halfmann (ill. by London Ladd). 9781620141632. 2018. Gr K-3.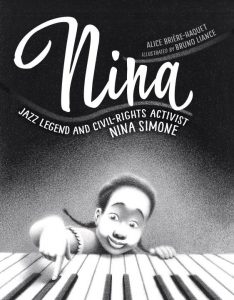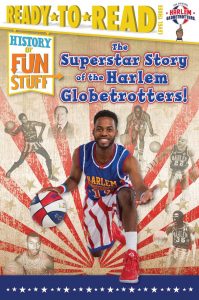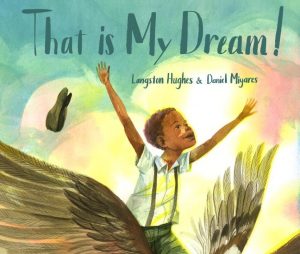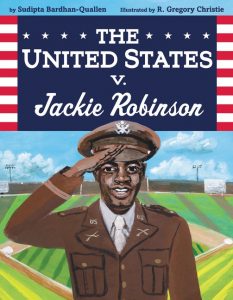 Nina : Jazz Legend and Civil-Rights Activist Nina Simone by Alice Briere-Haquet (ill. by Bruno Liance). 9781580898270. 2017. Gr PK-2.
The Superstar Story of the Harlem Globetrotters! (History of Fun Stuff) by Larry Dobrow. 9781481487498. 2017. Gr 1-3.
That Is My Dream! : A Picture Book of Langston Hughes's "Dream Variation" by Langston Hughes (ill. by Daniel Miyares). 9780399550171. 2017. Gr PK-3.
The United States v. Jackie Robinson by Sudipta Bardhan-Quallen (ill. by R. Gregory Christie). 9780062287847. 2018. Gr K-2.
INTERMEDIATE GRADES
42 Is Not Just a Number by Doreen Rappaport. 9780763676247. 2017. Gr 4-6.
Blacksmith's Song by Elizabeth Van Steenwyk (ill. by Anna Rich). 9781561455805. 2018. Gr 2-4.
Born to Swing : Lil Hardin Armstrong's Life in Jazz by Mara Rockliff (ill. by Michele Wood). 9781629795553. 2018. Gr 4-6.
Chasing Space : Young Readers' Edition by Leland Melvin. 9780062665928. 2017. Gr 4-6.
Harriet Tubman : Conductor on the Underground Railroad by Ann Petry. 9780062691309. 2018. Gr 4-6.
Here Come the Harlem Globetrotters (Easy-to-Read Level 3) by Larry Dobrow. 9781481487450. 2017. Gr 2-4.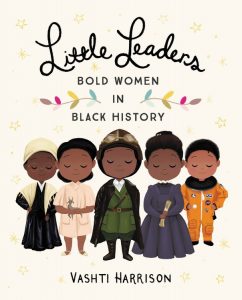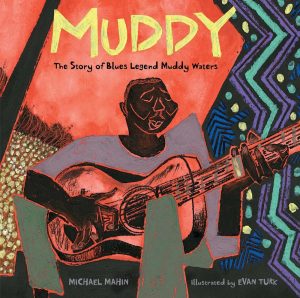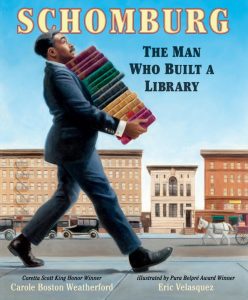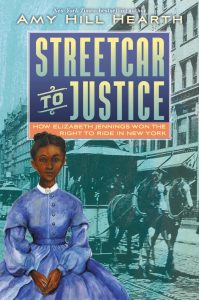 Little Leaders : Bold Women in Black History by Vashti Harrison. 9780316475112. 2017. Gr 4-6.
Muddy : The Story of Blues Legend Muddy Waters by Michael Mahn (ill. by Evan Turk). 9781481443494. 2017. Gr 1-4.
Schomburg : The Man Who Built a Library by Carole Boston Weatherford (ill. by Eric Velasquez). 9780763680466. 2017. Gr 3-6.
Streetcar to Justice : How Elizabeth Jennings Won the Right to Ride in New York by Amy Hill Hearth. 9780062673602. 2018. Gr 4-6.
MIDDLE SCHOOL
Becoming Kareem : Growing Up On and Off the Court by Kareem Abdul-Jabbar & Raymond Obstfeld. 9780316555388. 2017. Gr 7-12.
Chasing King's Killer : The Hunt for Martin Luther King, Jr.'s Assassin by James L. Swanson. 9780545723336. 2018. Gr 6-9.
Facing Frederick : The Life of Frederick Douglass, a Monumental American Man by Tonya Bolden. 9781419725463. 2018. Gr 6-9.
Locked Up for Freedom : Civil Rights Protesters at the Leesburg Stockade by Heather E. Schwartz. 9781467785976. 2018. Gr 6-9.
March Forward, Girl : From Young Warrior to Little Rock Nine by Melba Pattillo Beals. 9781328882127. 2018. Gr 6-9.
Martin Rising : Requiem for a King by Andrea Davis Pinkney (ill. by Brian Pinkney). 9780545702539. 2018. Gr 4-7.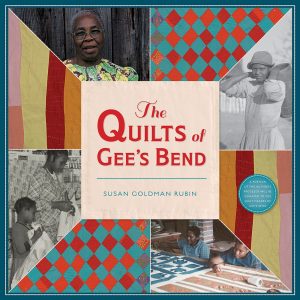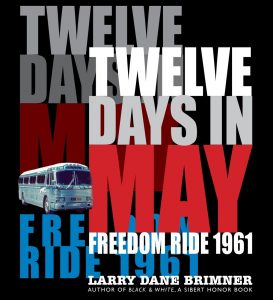 The Quilts of Gee's Bend by Susan Goldman Rubin. 9781419721311. 2017. Gr 5-8.
Twelve Days in May : Freedom Ride, 1961 by Larry Dane Brimner. 9781629795867. 2017. Gr 6-9.
HIGH SCHOOL
The 57 Bus : A True Story of Two Teenagers and the Crime That Changed Their Lives by Daskha Slater. 9780374303235. 2017. Gr 7-12.
Black Girl Magic : A Poem by Mahogany L. Brown (ill. by Jess X. Snow). 9781250173720. 2018. Gr 7-12.
The Black Lives Matter Movement by Peggy J. Parks. 9781682822852. 2017. Gr 7-12.
Cuz : The Life and Times of Michael A. by Danielle Allen. 9781631493119. 2017. Gr 9-12.
Dream Big Dreams : Photographs from Barack Obama's Inspiring and Historic Presidency by Pete Souza. 9780316514392. 2017. Gr 5-Adult.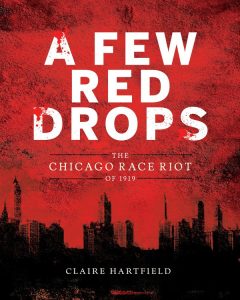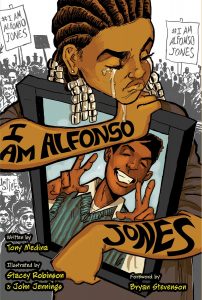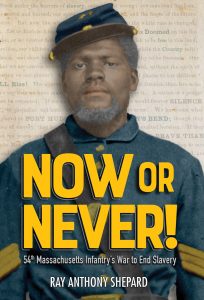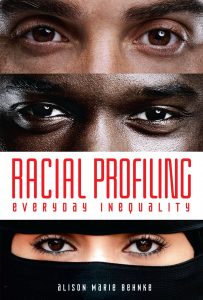 A Few Red Drops : The Chicago Race Riot of 1919 by Claire Hartfield. 9780544785137. 2018. Gr 7-12.
I Am Alfonso Jones by Tony Medina (ill. by Stacey Robinson & John Jennings). 9781620142639. 2017. Gr 9-12.
Now or Never! : 54th Massachusetts Infantry's War to End Slavery by Ray Anthony Shepard. 9781629793405. 2018. Gr 7-12.
Racial Profiling : Everyday Inequality by Alison Marie Behnke. 9781512402681. 2017. Gr 8-12.
ADULT CROSSOVER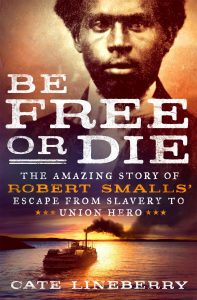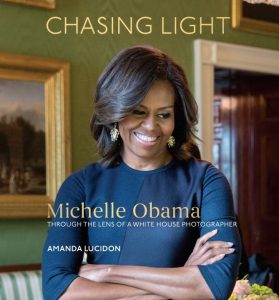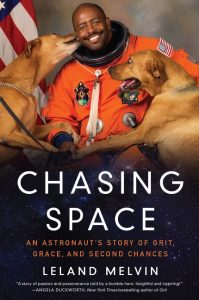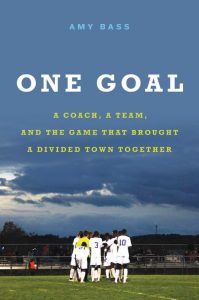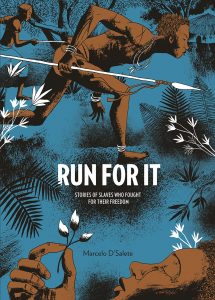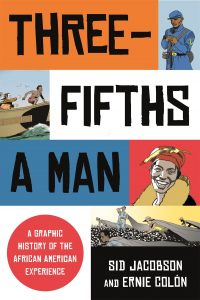 Be Free or Die : The Amazing Story of Robert Smalls' Escape from Slavery to Union Hero by Cate Lineberry. 9781250101860. 2017. Gr 11-Adult.
Chasing Light : Michelle Obama Through the Lens of a White House Photographer by Amanda Lucidon. 9780399581182. 2017. Gr 10-Adult.
Chasing Space : An Astronaut's Story of Grit, Grace, and Second Changes by Leland Melvin. 9780062496720. 2017. Gr 11-Adult.
One Goal : A Coach, a Team, and the Game That Brought a Divided Town Together by Amy Bass. 9780316396547. 2018. Gr 10-Adult.
Run for It : Stories of Slaves Who Fought for Their Freedom by Marcelo D'Salete. 9781683960492. 2017. Gr 11-Adult.
Three-Fifths a Man : A Graphic History of the African American Experience by Sid Jacobson & Ernie Colon. 9780809093687. 2018. Gr 10-Adult.