"I've always loved words—the way they can be woven together to capture moments, evoke feelings, and describe sensory details," confesses award-winning poet and author Joyce Sidman. "I love their resonance: how they trail the ghosts of so many meanings and contexts."
As a child, Sidman felt an affinity toward writing that could be considered a compulsion. It was more than a fancy; it was a necessity. Writing was at the core of who she was even when she was really too young to understand, and poetry was the medium that connected her need to write to her heart's yearning for expression.
"Poetry is especially precious to me because of its use of metaphor. I love connecting one thing to another, thereby shining a new light on both things. Finding just the right metaphor is a deep, almost visceral thrill for me."
"I remember writing some poetry in grade school, which must have been sparked by reading/teaching, but my freshman year in high school was the most formative. My English teacher that year loved poetry. She began exposing us to the classics and encouraging our writing. I was hooked!"
Sidman went on to take English courses and poetry courses in college, but chose to major in German. "Honestly, the English majors at my college were too pretentious! I took many English courses, including a poetry-writing class with poet Richard Wilbur, but decided on German partly because my grandparents were German, and I wanted to master it. I actually learned a tremendous amount about my own language by learning German, and I read lots of cool German literature (and studied in Germany). And the German majors were a lot more fun!"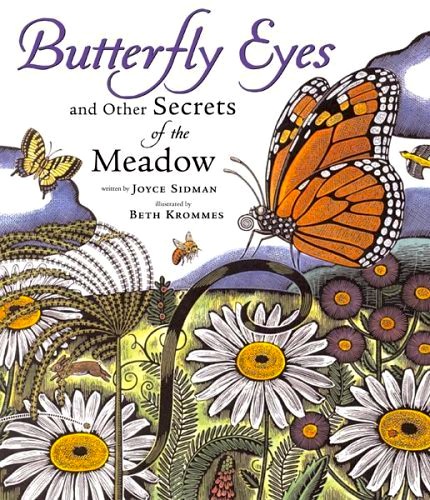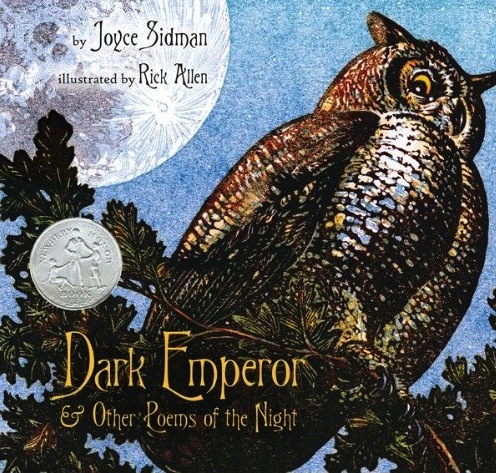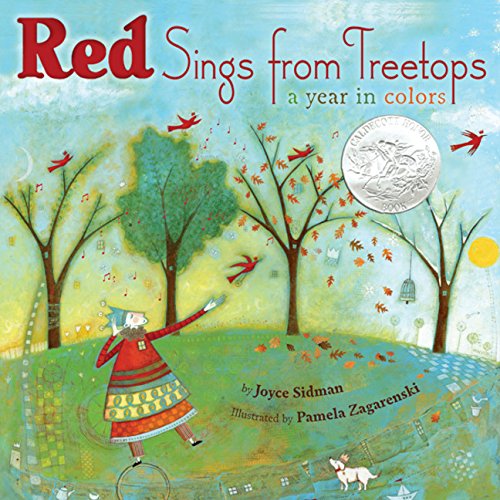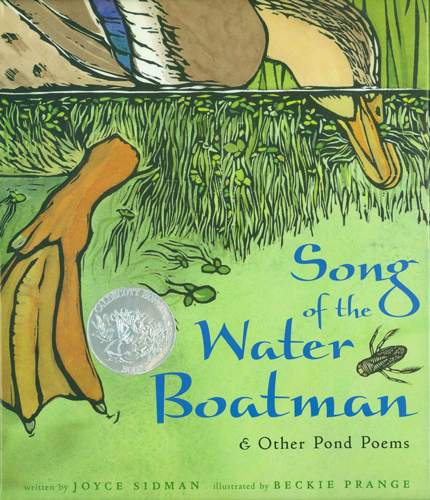 "I came to poetry through a combination of innate fascination with the form, passionate teachers, reading a lot, and writing a lot. Oh, and, at my college, they had these wonderful visiting poet readings. SO inspiring to hear people like James Wright and Muriel Rukeyser reading their work!"
Today, Sidman is an award-winning poet with recognitions such as a Newbery Honor for Dark Emperor and Other Poems of the Night (Houghton Mifflin Harcourt, 2010), two Cybils Awards for Butterfly Eyes and Other Secrets of the Meadow (Houghton Mifflin Harcourt, 2006) and Red Sings from Treetops: A Year in Colors (Houghton Mifflin Harcourt, 2009), the 2013 NCTE Award for Excellence in Children's Poetry, and a Lee Bennett Hopkins Poetry Award for Song of the Water Boatman and Other Pond Poems (Houghton Mifflin Harcourt, 2005).
"Awards are lovely and validating. A friend of mine once said that the best part about awards is the people you meet through them—the dedicated librarians who have studied your book more closely than you have or the teachers who are now using your work in their classrooms."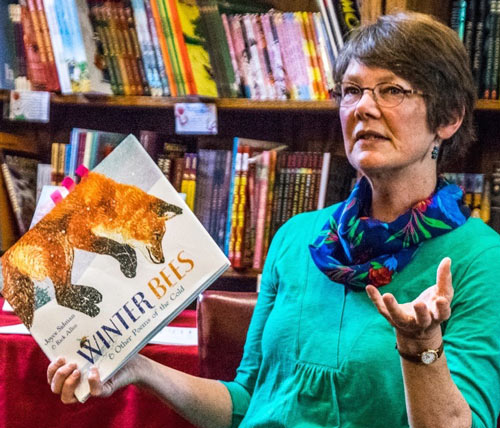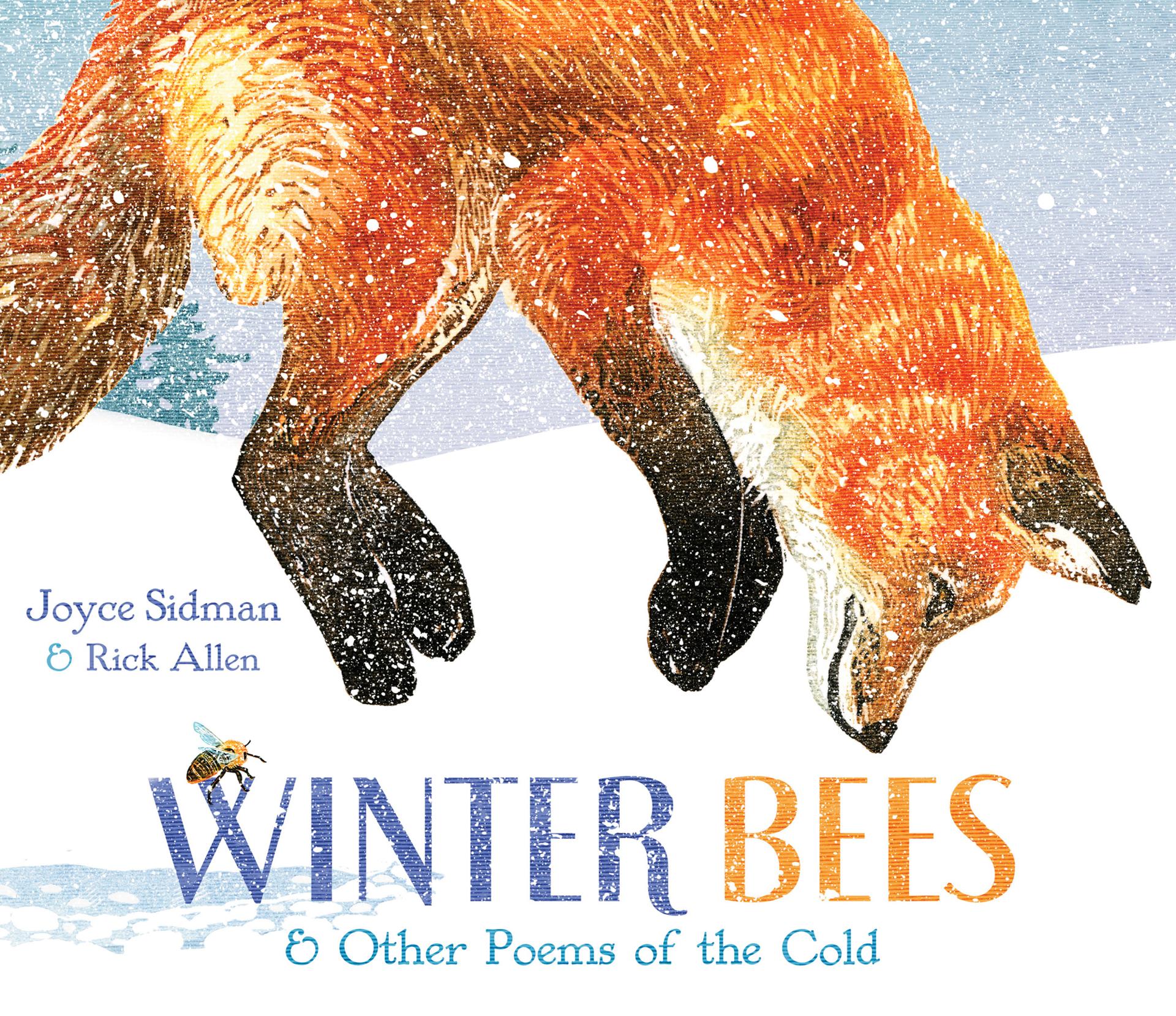 "Reluctant learners, English language learners, or those whose minds work a little differently from the rest tend to put language together in interesting, unusual ways. Poetry (especially free verse) has fewer grammatical rules than prose and can be remarkably liberating for reluctant writers."
Beyond being an honored wordsmith, Sidman is known for her appreciation of the natural world. Fans appreciate her seemingly effortless ability to weave scientific details into her work. "I love the outdoors—that's why I write about it. But I would also love to see more kids outside—seeing, smelling, listening, noticing—and then writing about it, writing a poem to a tree, or asking questions of a toad! A couple of innovative teachers I presented with at NCTE have developed a year-long, cross-disciplinary unit around my 'ecosystems' poetry books every year. Their students go outside, find an organism they want to study, blog about it through the seasons, then create a 'layout': a poem, a nonfiction note, and a piece of art focused on their organism. So cool!"
In addition to teachers and librarians using Sidman's work in schools, Sidman is also taking poetry to the classroom. "I work through a wonderful organization in St. Paul, Minnesota, called COMPAS, which places all kinds of artists in Minnesota schools for a week or more. I teach one-week poetry residencies for up to four classes a day. At the beginning of a residency, I ask students frankly how they feel about writing. If they loathe it, I ask them to suspend their disbelief for a while, telling them that the poems are already inside them, and that they're going to surprise themselves by the end of the week. And they do!
"I am an advocate of getting students to WRITE poetry in order to understand it better. Using a poetic model, get them to write a bragging poem or a list poem or a memory poem. When they use sensory details and metaphor to express something already inside them—memories or realizations or feelings—they learn to recognize the poetic voice in literature."
"Poetry is not a mystery for young kids—they completely understand it, because it's all about sound and imagery. As we get older, though, most of us are taught to use words that make rational sense instead of heart sense. We leave rhythm and magic behind. So, what happens when we want to capture thoughts and feelings? We don't always have the language for it. That's when we need to turn back to poetry."
This fall Sidman's next book will be published. Illustrated by Beth Krommes, it is a picture book entitled Before Morning (Houghton Mifflin Harcourt). "It's a poem that was originally called 'Invocation for Snow in Large Quantities,' so you can imagine what it's about. Beth set it in a city that looks a lot like Quebec City—her art is just gorgeous. In spring of 2017 comes Round (Houghton Mifflin Harcourt), a book about circles and spheres in nature, illustrated by Taeeun Yoo. I've seen some final art and it is so kid-centered and whimsical. I love it."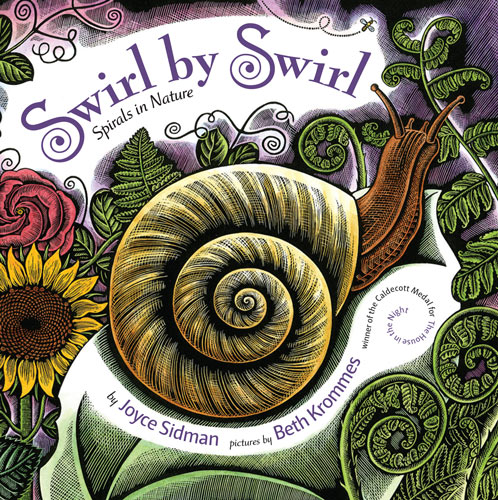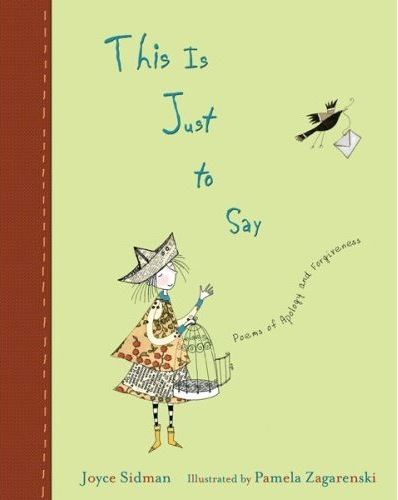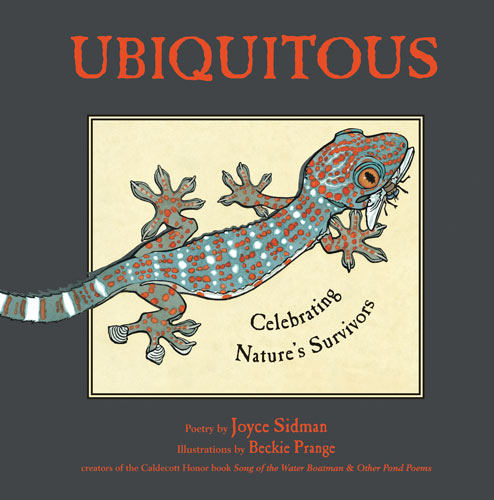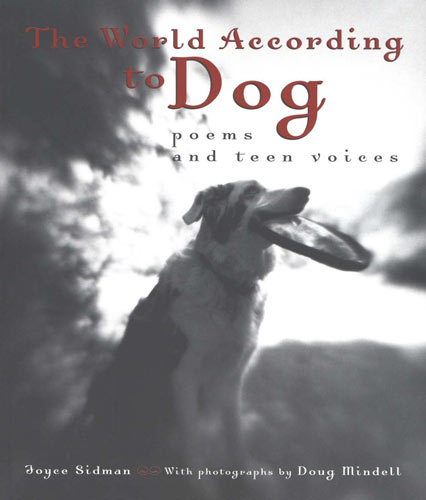 As for what is occupying Sidman's time currently, it appears she is branching out. "I aspire to keep having good ideas and engage in the deeply satisfying work of writing them down. Currently I'm revising a middle-grade biography of 17th – century naturalist Maria Sibylla Merian who was one of the first to document butterfly metamorphosis. It's a totally different genre for me, and I am having a blast."