The Books in Bloom team is excited to launch a new series of guest posts in which we invite authors and illustrators to tell us about their work.  We are kicking things off with debut author Moira Fowley-Doyle, who shares her love of magical realism and how that relates to her novel, The Accident Season.
—
I've always been the kind of person who's a little bit in danger of getting lost in the woods. As a teenager, I spent more time in the woods than out, which gave me dappled skin in certain lights and an incurable attraction to magic realism.
It's something about the mix of magic and metaphor that makes it so translatable to adolescence; it's easy to get lost in anything dreamy and wild. A lot of people talk about magic realism in Latin American literature and it's impossible not to be bowled over by Isabelle Allende and Gabriel Garcia Marquez, but what made me a devout disciple of magic realism was young adult fiction.
I grew up with David Almond's odd and introverted dreamers, Francesca Lia Block's fairy girls and goat guys and Alice Hoffman's practical witches and felt so strongly for these extraordinary characters in ordinary places.
It's something about a sense of space and place that's almost alive. David Almond's Black Middens; his caves and coal mines; his dusty, cobwebbed garden sheds. Francesca Lia Block's hyper-bright candy-colored Los Angeles is a character in itself: LA as a starlet with collagen-puffed lips; the Valley as her pre-teen lip-glossed sister; New York as a fiery red-headed cousin in killer heels. Alice Hoffman's New England, windswept and seasonal; ghosts in houses with porches and widows' walks. Even if you happen to be a Franco-Irish girl living in a neat little suburb of Dublin it's easy to understand that these extraordinary landscapes are ordinary for those who live there and that what makes them so magical is their ordinariness.
It's something about magic in every day – because life is like that a lot of the time: it's full of unexplained reactions and illogical emotions and confusion and questions, so why wouldn't magic be behind it all?
It's something about magic in the everyplace – where no matter the location, you might stumble across a lamp that could grant your wishes, a neighbor who could curse your flowers, a clay doll that could come to life. Or maybe those wishes were fated to come true anyway. Maybe your flowers were already dying when the neighbor pointed them out. Maybe the clay doll only moved in a dream.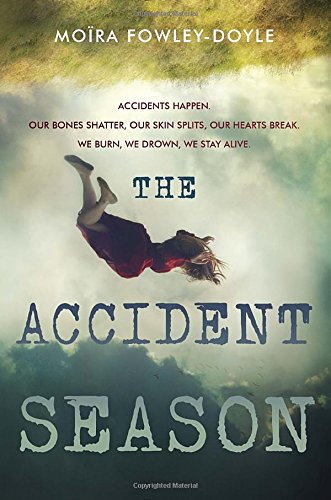 This slippiness of reality is something I wanted to explore in The Accident Season. The story follows seventeen-year-old Cara and her somewhat unconventional family who become mysteriously accident-prone for one month of every year. Cara's purple-haired artist mother is convinced the accident season is a family curse, but her practical older sister Alice is sure it's all just coincidence. Cara, for her part, is more concerned with the fact that Elsie – a quiet classmate and former friend – appears in all of her pictures. Even ones she couldn't possibly have been around for. But when Cara and her tarot-card-reading best friend Bea go to confront her about it, Elsie seems to have disappeared. And nobody else in school can quite remember who she is.
The search for Elsie brings Cara and Bea to an abandoned house outside of town, which they quickly decide is the perfect venue for a Halloween masquerade (The Black Cat and Whiskey Moon Masquerade Ball, because all good parties must be named). But with secrets behind the masks and ghosts and memories crowding close, Cara ends up finding out more about her quiet classmate and her accident-prone family than she ever expected.
For me the most interesting part about writing magic realism is not just blurring the lines between reality and fantasy – like when Cara starts to see changeling siblings who look a lot like her and her friends – but is in beginning to question reality itself – because maybe the changelings are real, or maybe they're all in Cara's head. Maybe they are her and her friends' alter-egos, or metaphors for their states of mind. Maybe Cara has a big imagination. Maybe Cara just drank a little too much whiskey last night. The beauty of magic realism is that all of the above can be true, or none of it can be true. Things can be left unexplained.
It's something about making the extraordinary ordinary. Or maybe the ordinary extraordinary. Tarot cards and pencil cases, lookalike dolls in mousetraps, a strange shop on a familiar street: the unusual constantly juxtaposed with the everyday. It's something about books that function a little like fairy tales for (almost) grownups and for anyone a bit in danger of getting lost in the woods.
—
From the Publisher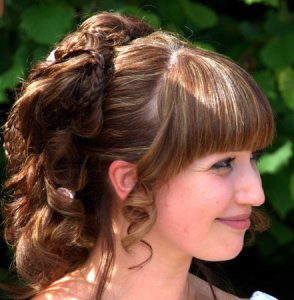 About Moira Fowley-Doyle: Moïra Fowley-Doyle is half-French, half-Irish and lives in Dublin with her husband, their young daughters, and their old cat. Moïra's French half likes red wine and dark books in which everybody dies. Her Irish half likes tea and happy endings. Moïra started a Ph.D. on vampires in young adult fiction before concentrating on writing young adult fiction with no vampires in it whatsoever. She wrote her first novel at the age of eight when she was told that if she wrote a story about spiders she wouldn't be afraid of them anymore. Moïra is still afraid of spiders but has never stopped writing stories. The Accident Season is her debut novel.
About The Accident Season: For fans of We Were Liars and How I Live Now comes a haunting, sexy, magically realistic debut about a family caught between a violent history, a taboo romance, and the mysteries lurking in their own backyard.
Every October Cara and her family become inexplicably and unavoidably accident-prone. Some years it's bad, like the season when her father died, and some years it's just a lot of cuts and scrapes. This accident season—when Cara, her ex-stepbrother, Sam, and her best friend, Bea, are 17—is going to be a bad one. But not for the reasons they think.
Cara is about to learn that not all the scars left by the accident season are physical: There's a long-hidden family secret underneath the bumps and bruises. This is the year Cara will finally fall desperately in love, when she'll start discovering the painful truth about the adults in her life, and when she'll uncover the dark origins of the accident season—whether she's ready or not.