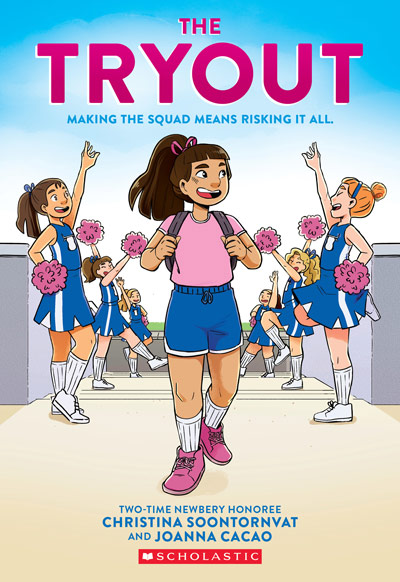 by Christina Soontornvat, author of The Tryout
---
I once heard a teacher tell her students that graphic novels were "dessert" books; meaning, they were light, sweet, and fluffy, and kids should only read them after they had consumed "meatier" fare of prose novels. I couldn't disagree more; a graphic novel can contain just as much depth and literary quality as a prose novel. And as someone who has written both, I can testify that graphic novels are equally as challenging to write as prose novels, if not more so! Here, I talk with Joanna Cacao, our illustrator for The Tryout, on why graphic novels are so darned great and why we believe they are plenty "meaty." We also give some suggestions for ways you can encourage students to look at graphic novels with a critical lens the same way their creators do.
Visual Storytelling
Christina: When my kids were little, I remember picking up David Wiesner's picture book Flotsam for the first time and being absolutely blown away by how he told such an incredible story without a single word. Can you imagine if that picture book was a prose-only book? It would be clunky and dull and the emotional impact of the final spreads would be completely deadened. Most of us agree that picture books are literary in their visual storytelling, and graphic novels are no exception.
Joanna: Graphic novels are able to seamlessly stitch together words and visuals that complement each other. A single image can explain a whole scene without a single word, and a single noise can showcase exactly what a character is experiencing.
Christina: When I decided to write The Tryout, I knew that it could only be told in graphic novel format. The physicality of the scenes—the cheerleading stunts, the horrifying public tryout in the vast school gym, the swirl of chaos in my parents' Chinese restaurant—begged to be illustrated. I feel so fortunate to have been paired up with you (Joanna), because you are so masterful at bringing these complex emotional scenes to life.
Joanna: Graphic novels are a fantastic medium that allows readers to see exactly what a writer is envisioning, to help solidify a world or environment so that readers can put themselves in the character's shoes. Most of us learned things visually first before learning things verbally, so why would we question someone who enjoys a story visually at their own pace?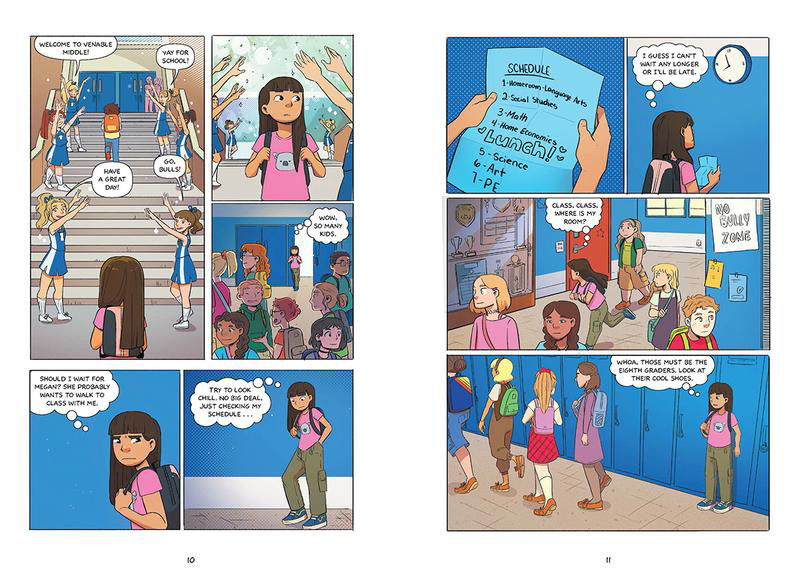 Questions to ask students:
Why do you think the creators chose the graphic novel format for this story? How would the book be different if it were told in a prose novel format?
Where do the creators choose to tell parts of the story without words? How effective is this? What do you take away from the wordless images?
Aside from the words, what visual elements on the page convey emotion, mood, or theme?
Graphic Novels Are Immersive
Christina: I cannot count the number of times I've been waving my arms, shouting at my kids to get their attention, all to no avail because they are completely engrossed in a graphic novel!
Joanna: Graphic novels allow kids to completely explore a world to the smallest details that they wouldn't have noticed in a written text. Their favorite character could have a very specific looking bedside lamp that looks like their favorite magical creature, but as a written text, you might not have known that.
Christina: All those little details are an intentional part of the storytelling, and when readers notice them, it's an essential part of developing visual literacy. I've been impressed when kids have pointed out little visual clues in a graphic novel that I had missed (probably because I'm way behind in my graphic novel training compared to them).
Joanna: It's not just the characters and their dialogue in a graphic novel that tell the story. It's everything; from the color of someone's socks, to the little scuffs on someone's desk that seem like small details that might not make it into the text of a prose story, but can easily make it in for a graphic novel.
What visual details can you find that give you clues to the setting, place, and time?
What details provide evidence about the characters' personalities or backgrounds?
What details add to the mood or theme of the story?
Graphic Novels Employ All The Literary Devices Of Prose Novels—And More
Christina: When kids read graphic novels, they are learning about the same techniques that novelists use to write prose: pacing, dialogue, foreshadowing, flashbacks. Graphic novel creators utilize these same tools, but the words and the images must work in sync to create the same effect. In that way, it's a more sophisticated and complicated form of storytelling than using words alone.
Joanna; With graphic novels, a tempo or pace can be determined which can drastically affect the overall tone of a scene. An action scene can feel fast with multiple dialogue-less panels spanning a page, whereas an intense emotional scene can feel drawn out with large panels that utilize negative space.
Christina: And as most of us know, kids don't just read graphic novels—they re-read them over and over again. Each time, they are picking up more nuance and depth. That's something that doesn't happen as frequently with prose novels.
Where does the pacing of the story slow down or speed up?
How do the creators use layout and page turns (the pause you take when you turn a page) to build tension or suspense in the story?
Do the creators use flashbacks? Or foreshadowing? How does this add to your understanding of the story?
Graphic Novels Help Us See Story Everywhere
Christina: In The Tryout, there are some places where I feel like you (Joanna) told an entire epic story in just a single panel. It's really incredible how this format can both expand and focus our ability to empathize with characters and their struggles. Whenever I hear someone say that graphic novels aren't "real books," I just shake my head at them! Books are simply vehicles for stories, and graphic novels are no exception.
Joanna: Movies, novels, comics—all have a space for us to enjoy, and anyone should have the chance to enjoy them without consequence. Graphic novels are a labor of love, each panel has meaning whether or not they have text. The arts should forever be celebrated, and never looked down upon.
---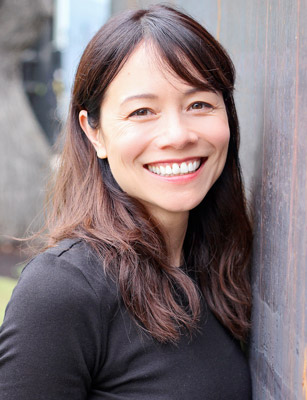 Christina Soontornvat is the author of the Newbery Honor books A Wish in the Dark and All Thirteen, which also won the Kirkus Prize and a Sibert Honor distinction. She is also the author of Scholastic's beloved fantasy series Diary of an Ice Princess, and several picture books including To Change a Planet illustrated by Rahele Jomepour Bell, which received a starred review in Kirkus. Christina holds a B.S. in mechanical engineering and a master's degree in science education. She spent a decade working in the science museum field, where she designed programs and exhibits to get kids excited about science and STEM. Christina lives in Austin, Texas, with her husband, two young children, and one old cat. You can learn more about her work at soontornvat.com.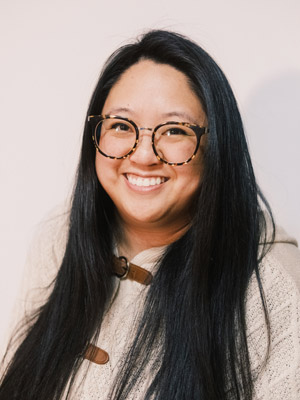 Joanna Cacao is a Canadian Filipino artist and illustrator who lives in Winnipeg with her Pomeranian, Danny. She loves working on magical and fantastical stories. Growing up in front of a TV, Joanna immediately became obsessed with any show or film that had a great story and set of characters. Her favorite shows consist of "Avatar: The Last Airbender," "Downton Abbey," and "Gravity Falls." Her biggest influences come from various manga, as well as Ghibli and Disney films. She has a background in 3D animation, and has self-published a queer webcomic, Toxic For You.