by Katy Tessman, New School Services Project Manager & Makerspace Specialist
---
As educators, we know one of the most effective ways to introduce a new subject is by reading a book. Stories can illustrate historical events as well as personify a community's culture. November is National Native American Heritage Month and in honor of this nation's first peoples and their rich history, I curated a short title list featuring books by Indigenous authors. The more we know about the experiences of people in our society, the more our communities will have understanding for each other.
The Library of Congress hosts the site NationalNativeAmericanHeritageMonth.gov where educators can access resources including teacher guides prepared by the National Endowment for the Humanities and partner organizations. The National Park Service has a dedicated webpage of Native American Heritage Month activities and resources. It also shares the various ways the National Park Service collaborates with Indigenous communities.
The titles featured below are by Native authors and illustrators, and introduce readers to the heritage, culture, and experiences of Indigenous peoples both historically and in American life today. These titles are available in print, eBook, and digital audiobook formats.
---
For Elementary Students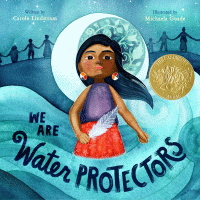 WE ARE WATER PROTECTORS by CAROLE LINDSTROM
(ROARING BROOK PRESS)
Inspired by the many Indigenous-led movements across North America, We Are Water Protectors issues an urgent rallying cry to safeguard the Earth's water from harm and corruption. A bold and lyrical picture book written by Carole Lindstrom and vibrantly illustrated by Michaela Goade.
BERRY SONG by MICHAELA GOADE
(LITTLE, BROWN BOOKS FOR YOUNG READERS)
On an island at the edge of a wide, wild sea, a girl and her grandmother gather gifts from the Earth: salmon from the stream, herring eggs from the ocean, and in the forest, a world of berries. Through the seasons, they sing to the land as the land sings to them. Brimming with joy and gratitude, in every step of their journey, they forge a deeper kinship with both the Earth and the generations that came before them, joining in the song that connects us all. Michaela Goade's luminous rendering of water and forest, berries and jams, glows with her love of the land and offers an invitation to readers to deepen their own relationship with the Earth.
---
For Middle School Students
MAGNOLIA FLOWER by IBRAM X. KENDI
(HARPERCOLLINS PUBLISHERS)
A short story from beloved African American folklorist Zora Neale Hurston is movingly adapted by Ibram X. Kendi, a National Book Award winner and the #1 New York Times bestselling author of How to Be an Antiracist and Antiracist Baby. It is gorgeously illustrated by Loveis Wise (The People Remember, Ablaze with Color). Magnolia Flower follows a young Afro Indigenous girl who longs for freedom.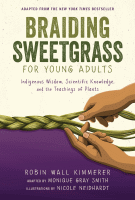 BRAIDING SWEETGRASS FOR YOUNG ADULTS  by ROBIN WALL KIMMERER
(ZEST BOOKS – QUARTO LIBRARY)
Drawing from her experiences as an Indigenous scientist, botanist Robin Wall Kimmerer demonstrates how all living things—from strawberries and witch hazel to water lilies and lichen—provide us with gifts and lessons every day. Adapted for young adults by Monique Gray Smith, this new edition reinforces how wider ecological understanding stems from listening to the Earth's oldest teachers: the plants around us. With informative sidebars, reflection questions, and art from illustrator Nicole Neidhardt, Braiding Sweetgrass for Young Adults brings Indigenous wisdom, scientific knowledge, and the lessons of plant life to a new generation.
---
For High School Students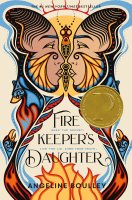 FIREKEEPER'S DAUGHTER by ANGELINE BOULLEY
(HENRY HOLT)
Half Anishinaabe and half white, eighteen-year-old Daunis Fontaine puts her plans for medical school on hold after her uncle overdoses on meth and her grandmother has a stroke. Sticking around her Sault Sainte Marie, Michigan, home, Daunis is dealt further tragedy when she witnesses her best friend's murder by her meth-addicted boyfriend. Using her knowledge of chemistry, and fueled by rage against what's happening to those on the reservation, Daunis begins an investigation into the components of a deadly drug that's circulating, who's dealing it, and how she can protect those in her community from it.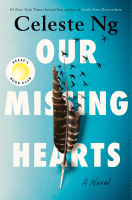 OUR MISSING HEARTS by CELESTE NG
(PENGUIN PRESS)
Twelve-year-old Bird Gardner lives with his father, a former linguist who now shelves books in a university library, and they try to keep their heads down and avoid outside attention. When libraries are forced to remove books seen as unpatriotic, including the work of Bird's mother Margaret, a Chinese American poet who left the family when he was nine years old, Bird tries to ignore it completely. But when he receives a cryptic drawing, he finds himself embarking on an adventure to find her. He soon learns more about the reasons behind his mother's disappearance, but his journey also opens his eyes to the reality of the world around him.