by Katy Tessman, New School Services Project Manager and Makerspace Specialist
---
Across the country and the world, we are continuously watching updates from the CDC regarding COVID-19, also called coronavirus. It is rapidly evolving and making everyone feel quite anxious. Schools and organizations are taking safety precautions within their buildings and exploring different ways to teach and learn. Students, educators, and parents are all feeling the effects of the ever-changing situation and how it may impact the school experience.
When faced with challenging situations and uncertainty, I always turn to books. The National Association of School Psychologists published an article on Talking to Children About COVID-19 (Coronavirus). The main message they are reinforcing is to remain calm and reassuring. Reminding students that the adults at school are there to keep everyone healthy is an important message to send. This can be done through books.
I encourage educators to take a moment and read aloud, virtually using your online school system, to their classes. Secondary students benefit just as much as elementary students when a picture book is read aloud. It strengthens your classroom community, creates a safe space to talk about emotions, and provides a nice enjoyable experience for all.
Listed below are some titles that are available in print and digital eBook. These books may be helpful when addressing the emotions that come with this global pandemic.
---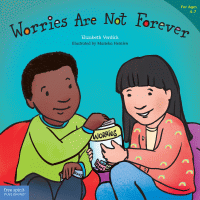 Worries Are Not Forever by Elizabeth Verdick
(FREE SPIRIT EBOOKS, 2020)
Everyone feels worried at times, and young children are no exception. Friendly and reassuring, this book geared to preschool and primary children explains what worries are and how it feels to be worried. The book assures children that lots of kids—and grown-ups—feel worried, and that they can learn to make their worries "smaller and smaller and smaller." Talking about worries, moving around, keeping hands busy, breathing deeply, getting a big hug, and thinking good thoughts are all ways for children to cope with worries. The book includes a special section for parents and caregivers with activities and discussion starters.
---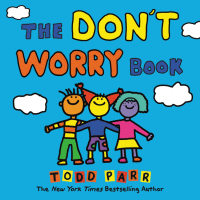 The Don't Worry Book by Todd Parr
(LITTLE, BROWN EBOOKS FOR YOUNG READERS, 2019)
Todd Parr brings his trademark bright colors and bold lines to this book about things that might make kids worry including news, loud neighbors, or a big day at school. With his signature humor and instantly recognizable style, Parr speaks to kids who are feeling the weight of the world, offering solutions and comfort, as well as giggles.
---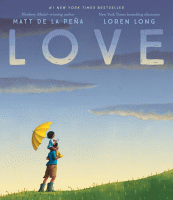 Love by Matt de la Pena
(PUTNAM JUVENILE EBOOKS, 2018)
In this heartfelt celebration of love, Newbery Medal-winning author Matt de la Peña and bestselling illustrator Loren Long depict the many ways we experience this universal bond, which carries us from the day we are born throughout the years of our childhood and beyond. With a lyrical text that's soothing and inspiring, this tender tale is a needed comfort and a new classic that will resonate with readers of every age.
---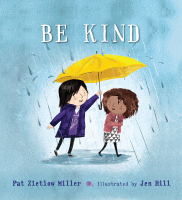 Be Kind by Pat Zietlow Miller
(ROARING BROOK PRESS EBOOKS, 2018)
A young girl sees a classmate spill grape juice on her dress and almost laughs, but she remembers her mother's advice to always be kind, and spends the rest of the day thinking of what it means to be kind and how she can show kindness to her embarrassed classmate.
---
Wash, Wash, Wash Your Hands by David I.A. Mason
(CANTATA LEARNING CAPSTONE EBOOKS, 2015)
Grimy hand germs be gone! Sing and read along as you learn why scrubbing our hands with soap and water keeps us healthy. Includes hardcover book, music CD, and online music access.