When I was a first-year teacher of second graders, I was very fortunate to receive my mother's classroom book collection when she transitioned to her new role as a vice principal. She had collected books throughout her twenty-year teaching career and I received them all!
I eagerly put EVERY SINGLE BOOK out the first day of school, excited for my students to have access to a large classroom library. The problem was that by winter break my students were BORED with my classroom library selections. They had browsed the same books, over and over, for four months!
Noticing this boredom, I tried to rectify the situation by regularly meeting with the students to talk about what they were reading. I gave my students a space to talk and express their feelings toward the books they were reading, and to my surprise, students often gave only one- or two-word answers.
I continued to try different tactics to inspire reading in my classroom that year. I would read chapter books at the end of every day and picture books that my students loved. My students couldn't get enough of me reading to them, but they still struggled to read independently. All the while, I never added new material to my classroom collection because I did not think I needed to with such a large (over 300 titles!) library.
Looking back, I often think of my first class and how my superficial approach to inspire readers fell flat. I now know that there are more ways that I could have engaged my students' love of reading.  The caveat being that it has only been through experience and continued education that my ideas about engaging students in reading have grown and strengthened over time.
Below are some ways I would set up a classroom library today, and if I could travel back in time, implement into my first year of teaching.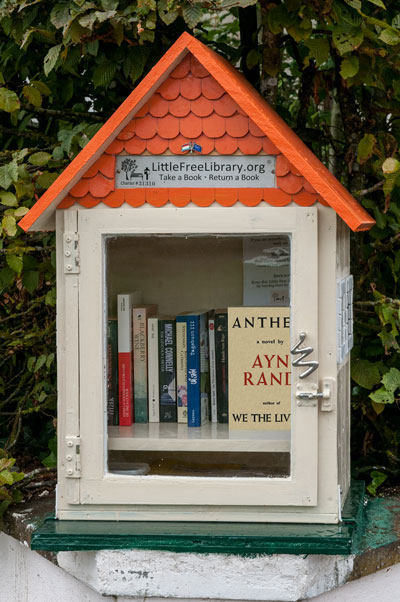 Circulate Your Collection
Instead of putting out your whole collection like I did, try circulating titles. This may look like circulating different authors or themes, or just an array of different books. I would recommend doing this at least 4 times a year.
Don't have a large collection? Work with your fellow teachers and circulate collections between classrooms; having a moving book cart helps make this a breeze.
Find Resources
Go to the school or local library, local little free libraries, garage sales, or fundraisers. There are a lot of ways you can stretch a dollar and still add to your collection. I would suggest quality over quantity when adding to your collection.
Weed Out Your Collection
Try to weed out older titles that may not be engaging to students. You can donate them or use them for a fun origami or book-folding project.

Use Audio/Digital Resources
Check if your school has digital or audio books for your auditory learners. Your local library may have a great collection as well. Audio books help reach different reading preferences for the students in your classroom.
Book Talks
Books talks are important in engaging students in reading. Modeling book talks should be done routinely not only to inspire students to read, but also to model the language of a book talk. There are many resources available electronically that promote books such as book reviews, book blogs, and book trailers.
Make Book Lists
Have students make lists of books that they have read, are reading, and are on deck to read. This helps alleviate the "I don't know what to read" scenario and also gets students excited to jump right into the next book. GoodReads is a great electronic forum for making reading lists.
Buy New Books With Your Students In Mind
The books in your classroom should represent the students that inhabit it. When adding new titles, pay close attention to the demographics of your students so that all students have windows and mirrors in the characters of your books. It is also important to be mindful of your students' interests when selecting books. Ask your students for recommendations of books they would like in the classroom.
Make Books Accessible
When organizing your classroom library, think about your own book shopping experiences. Most bookstores are organized by genre to help guide you toward your interests. They also have feature book tables to highlight popular or new books. This kind of arrangement helps readers of all levels find a book that interests them. Try this in your classroom. Organize books by genre, theme, or author. Highlight a collection of books each month that align to the units you are studying, are recommended by students, or are new books in your collection. Getting students involved in helping maintain your library will also give them ownership and engage them even more!