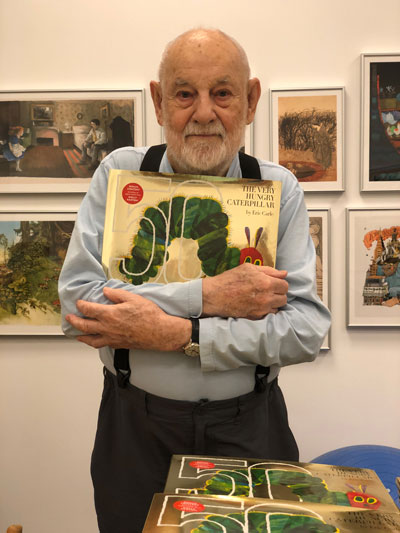 Everyone can agree that Eric Carle's The Very Hungry Caterpillar (World Publishing Company, 1969) is pure gold. With its simple storyline, massive white space, bold colors, interactive features, and smiling illustrations, one would be hard-pressed to find an individual who didn't appreciate at least one aspect of this popular title.
For 50 years, children and adults alike have drawn comfort and inspiration from each page of this seemingly simple story where a little caterpillar hatches, eats nearly everything in sight, and then transforms into a colorful butterfly. Yet, for nearly as long, Carle himself could not understand its timeless appeal to readers.
"My publisher, editor, and I were puzzled for a number of years as to why it was so popular," shares Carle. "And The Very Hungry Caterpillar certainly is the most significant book in the marketplace for me. I think the reason is that it is a story of hope. And I believe readers of all ages, but especially children, identify with the little caterpillar that turns into a beautiful butterfly."
"I think children have a primal connection with the world around them, and I believe they see everything connected as community. That's my child part talking."
Maybe the book's humble beginnings is what contributed to the mystery Carle could not easily solve. It all began one day when Carle found himself with nothing to occupy his attention. And though there are sayings that warn against idle hands, this time idleness proved to be rewarding. He grabbed a stack of paper and began to punch holes. As he looked at the holes, he immediately thought of a bookworm. He took the idea of what he was calling Willi Worm to his editor, Ann Beneduce. She was not convinced that a worm would be very attractive to readers. As they thought together, she suggested "Caterpillar" and he responded "Butterfly!" And that is how The Very Hungry Caterpillar came to be.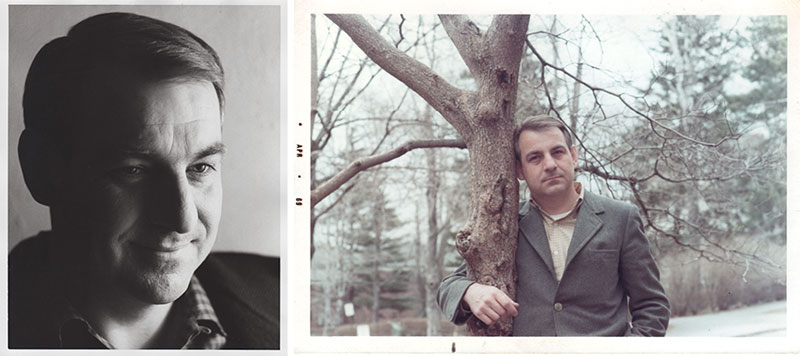 Eric Carle in 1969, the year The Very Hungry Caterpillar was first published.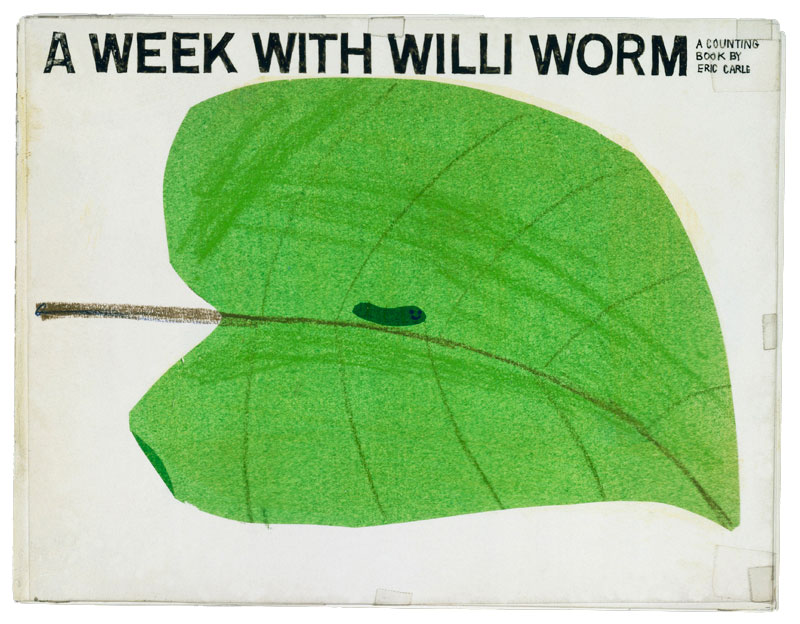 Cover of Willi Worm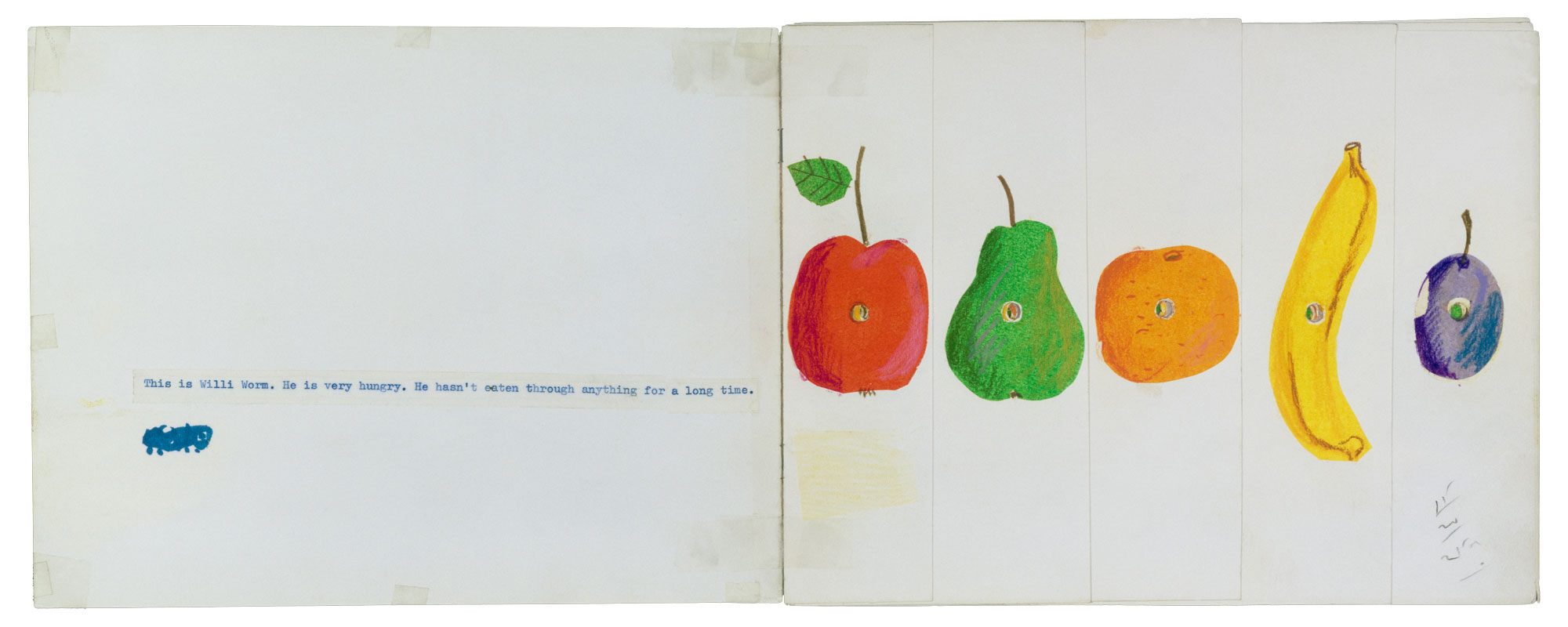 Interior spread from Willi Worm
Since it was initially published in 1969, the book has become an award-winning, worldwide classic translated into more than 66 languages. And to mark the book's golden anniversary, Carle and Philomel Books have introduced a 50thanniversary edition complete with a gold cover and bonus content. There are also many supplementary items available to enhance readers' experiences with The Very Hungry Caterpillar (Philomel Books, 2018).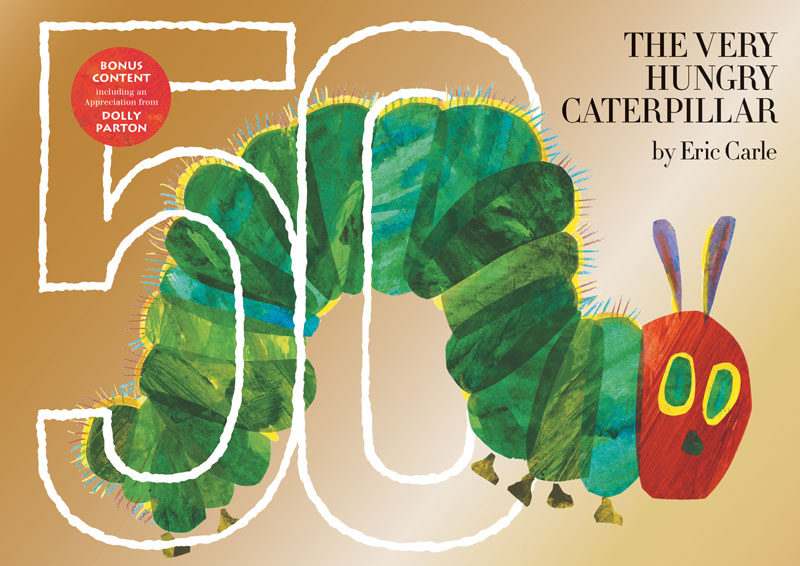 "In the beginning, even though there were fans asking for ancillary items, I was reluctant to lend my images to 'products.' But I was convinced when beautifully designed and created toys and clothing for children and babies were presented to me. The quality and design execution of things that bear images from my books are important to me, and the people who work to make that happen are doing their best."
Educators Open Doors to Life
"I was very fortunate to have three very wonderful teachers who I think of as 'door openers' in my life. The first was Miss Frickey, my first-grade teacher in Syracuse, New York. While I cannot remember her face, I can still recall her kind presence and the bright paints and brushes and the large white sheets of paper in her sun-lit classroom. In Germany, my high school teacher Herr Krauss introduced me to abstract and Expressionist art during a time when works such as these had been banned. And Professor Schneidler, under whom I studied graphic design at the Akademie der bildenden Künste in Stuttgart, instilled in me the principles of design that remain true for my work today."
"Librarians and educators are role models for children, as are parents and caregivers. Taking and spending time with another person, young or old, and genuinely listening to each other I think would make a difference to that person and ultimately the world … I think we need to be kind to each other."
A designer and trained commercial artist, Carle has long been known for his exacting eye and creative intuition. Though his career was in advertising prior to children's books, his passion for finding unique aspects for his projects was part and parcel of his work. "When I was working as an art director, I was always looking for one more thing to set our design apart from all the rest. I think I still think like that."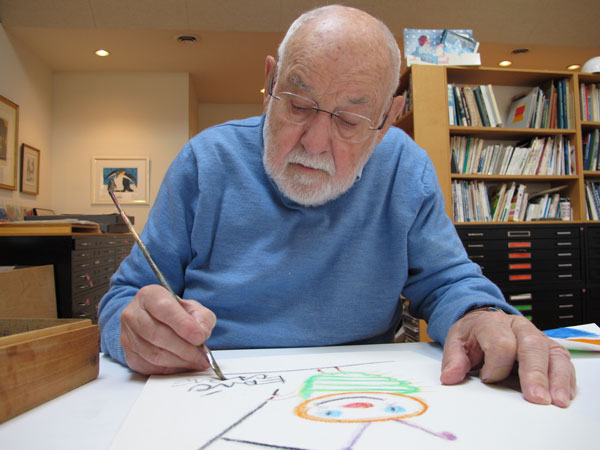 It was that way of thinking and creating that drew author Bill Martin to him with what became Carle's first children's book project. "In the mid-1960s, Bill Martin, Jr. saw an ad of a red lobster that I had designed and asked me to illustrate his Brown Bear, Brown Bear, What Do You See? (Doubleday and Company, 1967). It was such an inspiring experience, to do something special that would show a child the joy to be found in books. This really changed my life. And almost without any planning, I started on my true course in life to being a creator of books for children."
Carle's work in children's picture books nearly always features collage illustrations with his hand-painted tissue papers. It is based on a technique he learned in art school, but, over time, he has expanded the texture and color mixing while he paints the tissue. "Usually I don't paint these papers with any particular project or book in mind, but I set aside time to just paint. It is a very meditative process for me."
"Creating artwork with collage starts, for me, with sketches (many, many sketches sometimes). Once I settle on 'the' sketch, it's just matter of cutting and assembling. A very satisfying process."
It is fortunate for Carle that he has found a meditative activity as he is quite busy this year. Not only does The Very Hungry Caterpillar turn 50 and Carle is involved with celebratory functions, but he will also be celebrating his own 90th birthday. Additionally, he is continuing his work on the museum that bears his name and safeguards his dream, The Eric Carle Museum of Picture Book Art.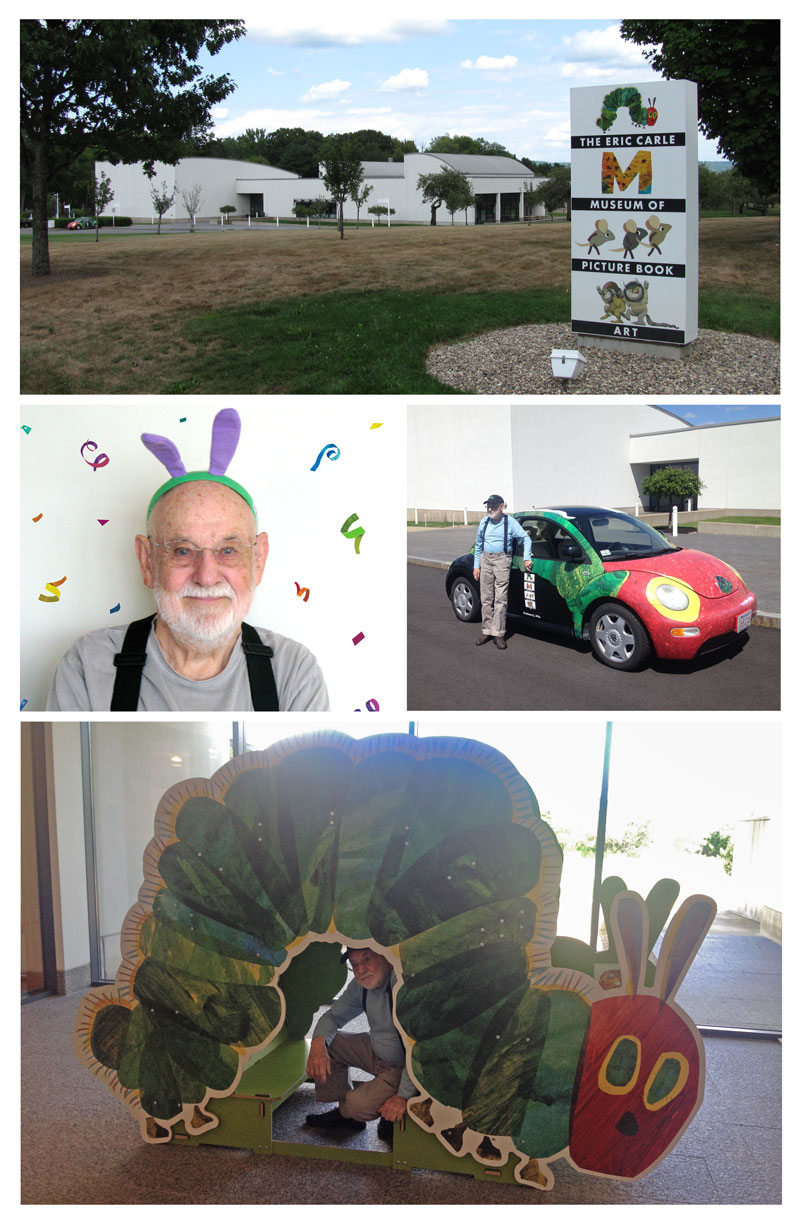 Connect With The Eric Carle Museum of Picture Book Art
"My late wife, Bobbie, and I wanted to create a place where original picture book art could be enjoyed and appreciated, and we wanted to help build a museum that would be for the first-time museum visitor, an introduction to the experience of looking at art. It is very meaningful for me that the museum has become a home for picture book art from around the world, and a place where illustration is celebrated by so many people."
With such milestones for both Carle and The Very Hungry Caterpillar this year, it is impossible not to think of the future and what comes next. Carle is ready with an answer. "I would like The Eric Carle Museum of Picture Book Art to be a part of my legacy. And of course The Very Hungry Caterpillar, which I hope will be enjoyed by many more generations of children."