My younger son, Maxwell is a daredevil and for some reason, pain does not slow him down. Last summer, he broke his ankle while scootering and had to wear a walking boot for several weeks. He never complained about the pain. He was mostly upset because he had to wear the boot on the first day of 6th grade.
When I took him to the sports medicine doctor for a check-up, Max was told he had to continue to wear the boot another 10 days. On the car ride home, my son said, "Mom, why didn't you schedule the appointment with a woman doctor? Women doctors seem to know more. That guy doesn't know that my ankle is healed and I don't need to wear the boot anymore."
I smiled at him with agreement and said, "Yes! Sometimes women do know more than men."
In honor of Women's History Month, here are several books about women in science that will inspire the children in your life.
---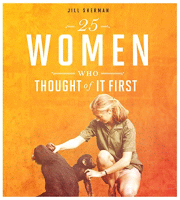 Sherman, J. (2019). 25 Women Who Thought of it First. Mankato, MN: Compass Point Books.
Summary: Readers will learn about 25 women who were trailblazers in technology, engineering, science, and more. These women confronted adversity and introduced new and innovative ideas to the world.
Recommended ages: 5th – 8th Grades
Response: I found this book to be very motivational and informative.This is part of a four book series about women from all over the world throughout history. Each book spotlights 25 women from different industries and ethnic identities. The format is excellent for reluctant readers and sure to inspire middle school readers.
---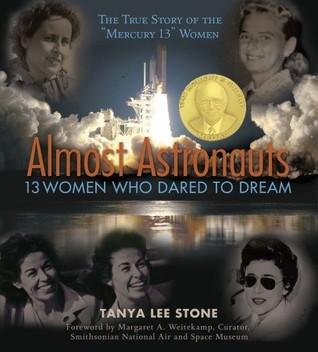 Stone, T. L. (2009). Almost astronauts: 13 women who dared to dream. Somerville, MA: Candlewick Press.
Summary: This is the story of when NASA was created in 1958. Thirteen courageous women challenged the government to become astronauts during a time when astronauts could only be men. Even though these women did not make it into space, their fight was not lost. These pioneers of the space age proved they were as tough and brave and any man could be. They have inspired girls to break the gender barrier and be taken seriously in the field of aviation science.
Recommended ages: 7th – 10th Grades
Response: Some students only like reading true stories. For my summer reading program, I always have a wide variety of nonfiction books for participants to choose from. This was one of my selections and it was enjoyed by both girls and boys. This book is the WINNER of the Robert F. Sibert Medal (American Library Association's Award for Best Nonfiction Book of the Year).
---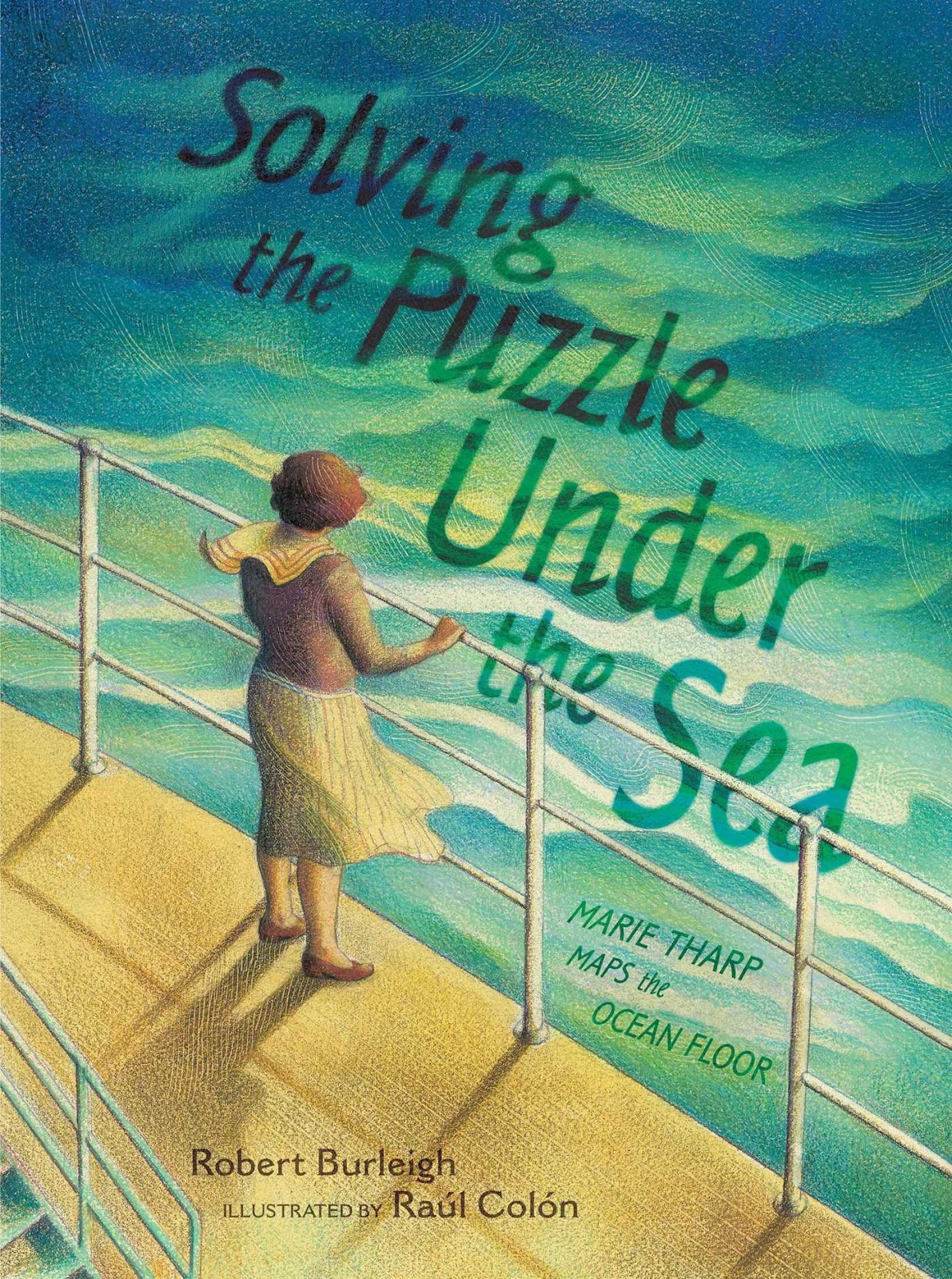 Burleigh, R., & Colón, R. (2016). Solving the puzzle under the sea: Marie Tharp maps the ocean floor. New York, NY: Simon & Schuster Books for Young Readers.
Summary: Born in 1920, Marie Tharp always loved puzzles. Her father was a mapmaker and he taught his daughter to dream big. During a time in American history where women were not considered serious scientists, Marie took on the challenge to map the bottom of the Atlantic Ocean floor, a task many have tried yet failed. Raúl Colón puzzles the pieces of this book together–informative text and interesting science subject–with his stunningly gorgeous illustrations that extend Robert Burleigh's text of telling Marie Tharp's story of imagination and perseverance.
Recommended ages: Kindergarten – 3rd Grade
Response: I knew a student who loved the ocean and read every book he could find about it–the animals that lived in it, the plants that grew in it, event the ships that sailed on it. When looking for books for him to read, I came across this book. He loved it; the whole idea that there are many depths that can be measured and mapped inspired him to continue his passion for the ocean. This book has won several awards including: AAAS/Subaru SB&F Prize for Excellence in Science Books Finalist, CBC-NSTA Best STEM Book, Eureka Nonfiction Honor Book, and New York Public Library Best Books for Kids
---
Reading list of nonfiction books for children (grade 4th – 8th) on Women in Science
Stanley, D., & Hartland, J. (2016). Ada Lovelace, poet of science: The first computer programmer. New York, NY: Simon & Schuster Books for Young Readers.
O'Quinn, A. (2017). Marie Curie for kids her life and scientific discoveries, with 21 Activities and Experiments. Chicago, IL: Chicago Review Press.
Conkling, W. (2016). Radioactive!: How Irène Curie and Lise Meitner revolutionized science and changed the world. Chapel Hill, NC: Algonquin Young Readers.
Buzzeo, T., & Berry, H. (2015). A passion for elephants: the real life adventure of field scientist Cynthia Moss. New York, NY: Dial Books for Young Readers, an imprint of Penguin Group (USA) LLC.
Lawlor, L., & Beingessner, L. (2012). Rachel Carson and her book that changed the world. New York, NY: Holiday House.
Verstraete, L., & Geister, D. (2010). S is for scientists: A discovery alphabet. Ann Arbor, MI: Sleeping Bear Press.
Noyce, P. (2016). Remarkable minds: Seventeen more pioneering women in science and medicine. Boston, MA: Tumblehome Learning, Inc.
Abdul-Jabbar, K., Obstfeld, R., Boos, B., & Ford, A. (2013). What color is my world?: The lost history of African-American inventors. Somerville, MA: Candlewick Press.
Stone, T. L., & Priceman, M. (2013). Who says women can't be doctors?: The story of Elizabeth Blackwell. New York, NY: Christy Ottaviano Books/Henry Holt and Co.