We are excited to welcome Roshani Chokshi as our guest author today. Her most recent book, The Gilded Wolves, a YA fantasy set in 1880s Paris, follows a diverse team of teens trying to find an artifact that could change their lives. And her second book in the Pandavaseries, Aru Shah and the Song of Death, will be released in April.
______________________________________________________________________________________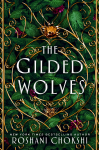 There is one question that evokes a visceral reaction in most authors. It makes us break out in a cold sweat. It makes us crumple over in pain. It makes us pull out all the shelves in our brain and rummage around just to find a pen cap, three dusty bobby pins and a receipt for a movie you don't remember seeing. This is the question: WHERE DO YOU GET YOUR INSPIRATION FROM? 
This question makes me panic, though I completely understand why it is asked. Sometimes it is intended in a complimentary way, like "Wow! What a cool idea! How did you come up with that?" Other times I wonder if it's a subtle and concerned: "…are you okay? What made you think this was a suitable idea for a book?" At any point in time when it comes to writing, I think that many authors feel both sides of the inspiration question.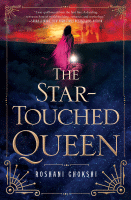 When I started writing, I nursed a continuous fear that what I wanted to say and write about had already been done. It took me awhile to make peace with that and understand that, yes, everything has already been written. There are no new ideas under the sun. But who cares? At the end of the day, it's not a premise or a concept alone that captures people's imaginations and inspires fan art, fan fiction, movies and more. A story can be dressed up any which way, and yet it's the emotional core that makes or breaks a narrative. It's what makes fairy tales go down easy. We want to see the hope of light vanquishing dark. We want to see the faith that when we do what we are told or what is expected of us, the world will reward us with riches and love, etc.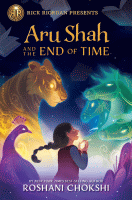 It's the futility of coming up with something new where I often "get" my inspiration. I can't lay traps. I can't lure it with Oreos. I can't court it with serenades. I've got to go out and find it not in new things and elaborate quests—although those can certainly help—but by reviewing the moments in my life that have evoked a strong emotional reaction.
It can be painful to go back to the things that hurt us the most. It can be awe-inspiring to relive the memories that filled us with light. The point is that if I don't feel anything, I know my readers won't either…and that's how I find inspiration. 
Written by Roshani Chokshi:
Aru Shah and the Song of Death (Pandava, Book 2). 9781368013840. April 2019. Gr 4-6.
The Gilded Wolves. 9781250144546. 2019. Gr 9-12.
Aru Shah and the End of Time (Pandava, Book 1). 9781368012355. 2018. Gr 4-6.
Star-Touched Stories (Star-Touched Queen). 9781250180797. 2017. Gr 9-12.
A Crown of Wishes (Star-Touched Queen, Book 2). 9781250085498. 2017. Gr 9-12.
The Star-Touched Queen (Star-Touched Queen, Book 1). 9781250085474. 2016. Gr 9-12.
_______________________________________________________________________________________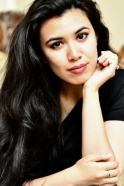 Roshani Chokshi comes from a small town in Georgia where she collected a Southern accent, but does not use it unless under duress. She grew up in a blue house with a perpetually napping bear-dog. At Emory University, she dabbled with journalism, attended some classes in pajamas, forgot to buy winter boots and majored in 14th century British literature. She spent a year after graduation working and traveling and writing. After that, she started law school at the University of Georgia where she's learning a new kind of storytelling.