Inquiry-based learning is not a new idea, but has gained resurgence in education trends accompanied by the makerspace movement. Inquiry-based learning approaches across all content areas often pair well with the makerspace movement. It is said that "An inquiry-based curriculum can increase student achievement and narrow the gap between high- and low-achieving students" (Towns & Sweetland, 2008). Furthermore, maker-centered projects naturally differentiate and are accessible to all students (Mitchell, n.d.). Incorporating maker activities into your inquiry-based lessons is an easy addition that will enhance student curiosity. Read on for new ways to incorporate makerspace products into inquiry-based lessons.
Maker Education in the Content Areas
Tell Stories
Students can use makerspace products to tell a story.
Bloxels
Create video games by creating characters and adding content.
Check out these students using Bloxels to create a game including content about Presidents they have researched: https://www.youtube.com/watch?v=mgaXy_3m1Ac.
Sphero
Use coding to create patterns of movement, sound, and lights.
Students can make storytelling come alive with a makerspace version of reader's theater.
---
Present Information
Makey Makey
Making common materials into a keyboard where students can present information in a fun way.
Add makerspace to your living museum presentations by creating keyboard buttons for information.
---
Create and Design
LEGO® Bricks / Keva Planks / K'nex
Building materials give students the opportunity to design and create.
Students can use building materials to build replicates of national monuments.
Chibitronics Circuit Stickers
Students study the properties of electricity.
Illuminate your work by using circuits to light up paper creations.
Cardboard / Art Materials
Create prototypes of ideas for students to learn and explore.
Using available materials, students can create a vehicle and measure the distance it can travel.
Use Makedo Cardboard Construction Toolkit to help easily construct designs with cardboard.
---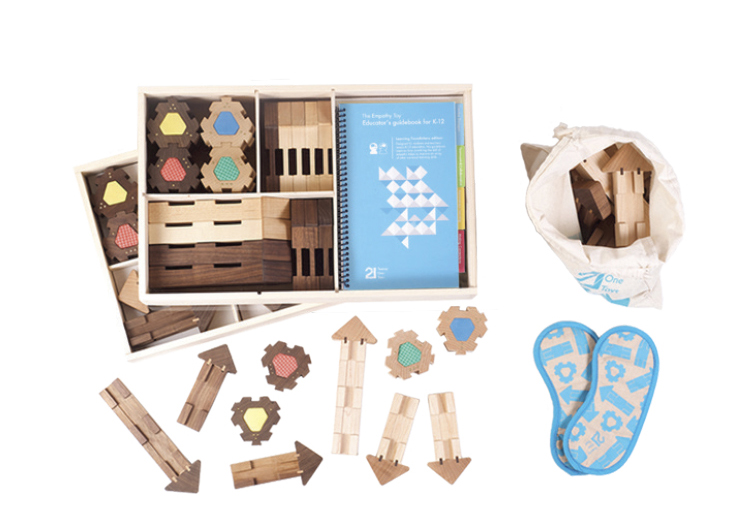 Collaboration & Communication
Twenty One Toys
Students communicate and work together to create a similar product. Use Twenty One Toys to introduce working together and communication skills.
Engaging way students can explore communication skills.
---
References
Towns, R., & Sweetland, J., Dr. (2008). INSPIRED ISSUE BRIEF: INQUIRY-BASEDTEACHING. Retrieved September 14, 2018, from http://inspiredteaching.org/wp-content/uploads/impact-research-briefs-inquiry-based-teaching.pdf
Mitchell, Paula. WHAT'S MISSING FROM THE MAKER MOVEMENT IN EDU. Retrieved September 14, 2018, from
https://panelpicker.sxsw.com/vote/83465