Check out these exciting easy and fiction titles published in June and July. Everything here is realistic, including historical fiction, mysteries, and adventure. Happy reading!
ELEMENTARY PICTURE BOOKS
All Are Welcome by Alexandra Penfold & Suzanne Kaufman. 9780525579649. 2018. Gr PK-3.
Welcome to a school where young children celebrate diversity and everyone's talents are appreciated.
Big Box Little Box by Caryl Hart (ill. by Edward Underwood). 9781681197869. 2018. Gr PK-1.
Most cats love to play with boxes, and this gray cat has a house full of all kinds—big boxes, little boxes, fat boxes, flat boxes, huge and tiny, and many more. But they all are cat boxes. This fun rhyming picture book touches on opposites, shapes, and actions.
Cece Loves Science (Cece and the Scientific Method, Book 1) by Kimberly Derting & Shelli R. Johannes (ill. by Vashti Harrison). 9780062499608. 2018. Gr K-2.
When her teacher assigns a science project, Cece decides to find out if dogs eat vegetables. They investigate, research, and collect data, before coming to a conclusion. This would be a good choice to use with a STEM unit.
Did You Eat the Parakeet? by Mark Iacolina. 9780374305888. 2018. Gr PK-1.
A young girl accuses her cat of eating the parakeet until she finally notices the bird sitting on her head.
The Dinosaur Expert (Mr. Tiffin's Classroom) by Margaret McNamara & G. Brian Karas. 9780553511437. 2018. Gr PK-3.
During a field trip to the natural history museum, Kimmy is excited to share what she knows about dinosaurs. But after hearing a classmate say that girls can't be scientists, young Kimmy becomes shy. Then Mr. Tiggin and a famous scientist, reinforce to Kimmy how awesome it is when women become scientists.
Drawn Together by Minh Le (ill. by Dan Santat). 9781484767603. 2018. Gr PK-3.
Though they don't speak the same language, a young boy communicates with his grandfather through art and storytelling, and the two form a close bond.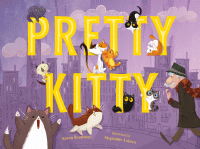 Goodbye Brings Hello : A Book of Firsts by Dianne White (ill. by Daniel Wiseman). 9780544798755. 2018. Gr PK-2.
Follow a diverse group of children as they put away old activities and, in the process, learn new skills.
Little Robot Alone by Patricia MacLachlan & Emily MacLachlan Charest (ill. by Matt Phelan). 9780544442801. 2018. Gr PK-2.
In this gentle story about friendship, Little Robot wakes up one day and discovers he is lonely. Excited by a new idea, he hurries to his workshop and creates a robot dog! Now he has a new friend that licks him on the cheek, wags his tail, and cuddles up under a moonlit quilt with Little Robot.
Look by Fiona Woodcock. 9780062644558. 2018. Gr PK-3.
A brother and sister go to the zoo where they are excited to see the kangaroos and baboons, have some food, and get balloons. This picture book is told entirely in works that contain a double O and is designed for emerging readers.
Pink Is for Boys by Robb Pearlman (ill. by Eda Kaban). 9780762462476. 2018. Gr PK-2.
This book includes nine colors and asserts that all are for everybody—even pink!
Pretty Kitty by Karen Beaumont (ill. by Stephanie Laberis). 9780805092325. 2018. Gr PK-3.
In this illustrated counting book, a cranky old man in the city finds an increasing number of cats come to his door begging to come in. He tells them to scat, but when winter hits, he finally relents.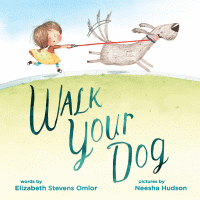 Run Wild by David Covell. 9780670014118. 2018. Gr PK-2.
A boy in black and white peers at a digital device until a young girl shouts an invitation to the boy to run barefoot outdoors. He leaves his shoes and device and plays in the sunshine and sand.
Saturday Is Swimming Day by Hyewon Yum. 9780763691172. 2018. Gr PK-1.
A little girl has a stomachache every Saturday, because she is afraid of getting in the pool during swimming lessons. Her teacher is patient and lets her take is slow, until she is eager to swim.
Something Smells! by Blake Liliane Hellman (ill. by Steven Henry). 9781481488648. 2018. Gr K-2.
Elliott can't figure out what smells so bad. And even worse, his mom says that it is time for a bath, but he doesn't want to take off his favorite costume, which he has been wearing for days. However, Mom insists, Elliott goes in the tub and the costume in the washing machine, and… What happened to the smell? An excellent choice for learning about hygiene.
Walk Your Dog by Elizabeth Stevens Omlor (ill. by Neesha Hudson). 9780399546525. 2018. Gr PK-2.
Caring for a pet dog should easy, but a young girl finds these simple tasks are not so easy with a stubborn dog.
When the Cousins Came by Katie Yamasaki. 9780823434572. 2018. Gr PK-2.
Lila waits excitedly for her cousins Takeo and Rosie to visit. She imagines all the fun things they will do together such as riding bikes, painting, and camping outside. When things don't go as Lila planned, she feels sad. But her cousins make it right again when they give Lila a surprise to show her their appreciation.
ELEMENTARY CHAPTER BOOKS
The Adventures of a Girl Called Bicycle by Christina Uss. 9780823440078. 2018. Gr 4-6.
Bicycle was an orphan at the Mostly Silent Monastery. One day, Sister Wanda tells her to attend a camp so she can learn to make friends. Instead, Bicycle pedals away to San Francisco to meet a famous cyclist she is sure will become her best friend. Through her adventure, she learns that having friends may not be a bad way to live.
Air Raid Search and Rescue (Soldier Dogs, Book 1) by Marcus Sutter. 9780062868664. 2018. Gr 4-6.
When Matt's brother left to fight in World War II, he left his beloved Germany shepherd home with Matt. But Chief seems to spend more time with Matt's foster sister than with Matt. When bombs start falling on the city, Matt might need Chief's help in keeping his sister safe.
The Boy, the Boat, and the Beast by Samantha M. Clark. 9781534412552. 2018. Gr 4-7.
A boy wakes up on a mysterious island with no memory of where, or who, he is. He is alone with only a mean, abusive voice in his head as he tries to find his way home.
Breakout by Kate Messner. 9781681195360. 2018. Gr 4-6.
In this story told in letters, poems, text messages, news stories, and comics, the middle schoolers at the Wolf Creek summer vacation spot pack a time capsule, which documents an event when two inmates break out of the town's maximum-security prison.
Flor and Miranda Steal the Show by Jennifer Torres. 9780316306898. 2018. Gr 3-6.
Miranda is the lead singer in a band with her siblings, and they have just gotten their first gig on the main stage at a traveling carnival. Flor's father runs the petting zoo at the same carnival. So when Flor overhears the carnival owner and Miranda's dad talking about cutting the zoo in order to pay for the band's salary, she sets out to sabotage Miranda. But she hadn't counted on them becoming friends.
Freddie Mole : Lion Tamer by Alexander McCall Smith. 9781524713775. 2018. Gr 2-5.
To help out his poor family, Freddie gets a job cleaning the grandstand at a small circus. The job also involves being the understudy for the trapeze artists and the lion tamer. Everything is going fine until the night that the lion tamer doesn't show up!
The House That Lou Built by Mae Respicio. 9781524717940. 2018. Gr 4-6.
Lou loves shop class—and is a creative builder. Longing for an escape from her lovable but crazy Filipino family, she works to build a tiny house on land she inherited from her father. But then she learns the land might not be hers much longer.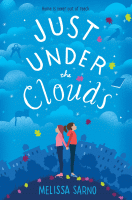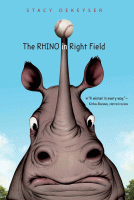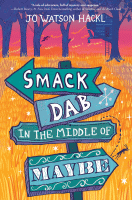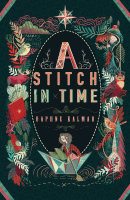 Just Under the Clouds by Melissa Sarno. 9781524720087. 2018. Gr 3-6.
Since Cora's father died, the family lost their home and now lives in a homeless shelter. Cora is in charge of her little sister, Adare, who is just a bit "different". After their room is vandalized, her mother's childhood friend offers them a place to stay. Despite the new stability, Cora struggles with school (math and mean girls). The only comfort she finds is in climbing trees and reading her father's botanical journal, until she meets a quirky friend.
Lions & Liars by Kate Beasley. 9780374302634. 2018. Gr 4-6.
Frederick accidentally ends up in a disciplinary camp where he and his terrifying troop mates have just started forging a friendship when they learn a Category 5 hurricane is headed their way.
My Year in the Middle by Lila Quintero Weaver. 9780763692315. 2018. Gr 4-6.
Public schools are finally being integrated in 1970s Alabama, though state and community racial tensions spill over into classrooms. Lu, an Argentinian immigrant, sits in the middle of a divided room; she just wants to get along with everyone. But when she starts training for track with a black student, it might not be possible to stay in the middle.
The Rhino in Right Field by Stacy Dekeyser. 9781534406261. 2018. Gr 4-6.
Nikko wants to become the bat boy for a local baseball team, but tryouts are on the same Saturday that he is scheduled to work in his immigrant father's shop. He's also not a very good outfielder, because the city zoo park where he plays with his friends has a 2,000-pound rhinoceros near right field that freezes him with fear any time the ball gets close. To find his own American dream, Nikko must stay one step ahead of the rhino, do some things he's not proud of, and face his own fears.
Smack Dab in the Middle of Maybe by Jo Watson Hackl. 9780399557385. 2018. Gr 4-6.
Cricket's mama runs off and Cricket desperate to find her again. She remembers a story about a secret room her mama talked about and thinks that it may hold some answers. She gathers supplies and her daddy's old guidebook and heads out on a quest to an abandoned ghost town, where she lives in an old tree house and searches for clues while the entire town looks for her.
A Stitch in Time by Daphne Kalmar. 9781250154989. 2018. Gr 4-6.
In 1927 Vermont, Donut is orphaned after her father dies in a tragic accident. Her aunt Agnes moves in with a promise to drag Donut off to Boston., Donut has no intention of leaving the village where all the memories of her father are stored. She concocts a plan with her friend Tiny to run away to an abandoned cabin in the woods—with near disastrous results.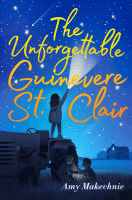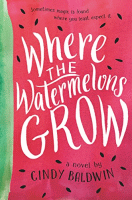 The Unforgettable Guinevere St. Clair by Amy Makechnie. 9781534414464. 2018. Gr 4-6.
Gwyn's family has moved from New York City to rural Iowa, where her parents grew up, to jog her mother Vienna's memory and reverse the memory loss she has suffered since Gwyn was young. Meanwhile, Gwyn just wants to find her missing neighbor, Wilbur Truesdale. However, Gwyn may find that her investigation into Wilbur's disappearance leads to places and people she never expected to find.
Where the Watermelons Grow by Cindy Baldwin. 9780062665867. 2018. Gr 4-6.
Della tries to cope with her mother's mental illness while her daddy struggles to save their family farm in North Carolina. Della takes it upon herself to care for her little sister and heal her mama with a jar of the Bee Lady's magic honey. But when the Bee Lady gives Della some gentle advice, Della begins to see that love means accepting her mama just as she is.
MIDDLE SCHOOL FICTION
All That I Can Fix by Crystal Chan. 9781534408883. 2018. Gr 7-10.
Ronney lives with a drug-addicted mother, a suicidal, depressed father, and an overly-sensitive younger sister. He's also in love with a perfectionist girl who doesn't love him back. An eccentric man outside of town who collects neglected zoo animals lets the animals out of their cages and then kills himself. Ronney's sister is petrified with visions of marauding lions, his parents don't seem to care, and his best friend goes on his own personal safari. And in town, a throng of gun control supporters and gun rights advocates descend, throwing the town into the same chaos Ronney feels.
The Button War : A Tale of the Great War by Avi. 9780763690533. 2018. Gr 6-8.
In WWI Poland, Patryk and his friends know little of the outside world. The Russians have been in control for years, and life is unremarkable other than the dares Patryk and his friends entertain themselves with. One day, a German bomb destroys the schoolhouse, sending the town into chaos. As the Germans move in, Patrick's friend Jurek dares the group to steal buttons from soldiers' uniforms; the one who can find the best, wins. As the dare becomes more and more dangerous, the lines between the button war and real war become blurred.
Courage by Barbara Binns. 9780062561657. 2018. Gr 4-7.
T-Shawn's dad is dead, his brother Lamont is in prison, and his mother can barely make ends meet. There is no money for extras, so T'Shawn is thrilled to get a scholarship to join the outstanding diving club at a private swim club. When Lamont is released from prison, T'Shawn hopes they can become close again. But when crimes increase in the neighborhood, people suspect Lamont, and T'Shawn wonders if there is any hope for their family.
Drum Roll, Please by Lisa Jenn Bigelow. 9780062791146. 2018. Gr 5-8.
When her best friend Olivia pressures her, Melly joins the school band—and discovers that she loves playing the drums. While they spend two weeks at Camp Rockaway, things suddenly start to unravel, including her parents splitting up, her best friend ditching her, and her growing feelings for a girl at camp. Through this, Melly wonders if she really has it in her to become a rock and roll star.
Everything Else in the Universe by Tracy Holczer. 9780399163944. 2018. Gr 5-8.
Lucy and her mother have moved to California to be near her father's Italian family while he was an Army doctor in Vietnam. But now he is on his way home, and though a little different ("don't say amputate"), Lucy can't wait for things to get back to normal. But instead, Lucy is sent to her uncle's place to give her father some space. Lonely, she meets Milo whose father is in Vietnam. When they find some military artifacts buried nearby, they set off to find the rightful owner.
Everything I Know about You by Barbara Dee. 9781534405073. 2018. Gr 4-7.
Tally and her friends are quite dismissive of the clique they call the "clonegirls" and are appalled when they are assigned rooms together on their class trip to Washington DC. Tally is determined to get along with Ava and learn more about her, but she begins to wonder about some of Ava's strange behaviors. Ava threatens to post terrible pictures of Tally if she tells, and Tally is torn between getting help for Ava and avoiding embarrassment.
Fadeaway by Maura Ellen Stokes. 9781499806748. 2018. Gr 5-8.
Renna Rashad, the captain of her basketball team, is bullied when a girl from a rival team moves to her Renna's school and joins the team. Soon, Renna's friends turn against her, and she must figure out a way to face the bullying and win her friends back.
How We Roll by Natasha Friend. 9780374305666. 2018. Gr 7-10.
When Quinn is diagnosed with a condition called alopecia which causes her to lose all of her hair, her friends abandon her. Jake, once a star football player, suffers a freak accident which causes him to lose both of his legs. When Quinn and Jake meet, their relationship gives them the confidence to believe in themselves again—and an unexpected chance at love.
The Jigsaw Jungle by Kristin Levine. 9780399174520. 2018. Gr 4-7.
Claudia starts an investigation into the disappearance of her father. When it turns out he isn't actually missing but has gone to "think things over," Claudia reexamines all her evidence to determine why he left and what's happening to him. This story is told through notes, emails, and a scrapbook.
Lucky Little Things by Janice Erlbaum. 9780374306526. 2018. Gr 6-8.
Things are not looking good for Emma. Her best friend has joined the snobby clique, the boy she likes doesn't know she exists, and her beloved Aunt Jenny died. Then a letter arrives, pushed under her door, with $20 inside. The letter tells her to make a list of ten wishes ,and ten lucky things will happen to her in the next month. She has to keep her wishes and the letter secret. When her wishes start coming true, Emma wonders what is happening and who sent the letter.
Price of Duty by Todd Strasser. 9781481497091. 2018. Gr 7-10.
After being wounded in battle, Jake is hailed as a hero and sent home for physical therapy. He doesn't want to go back, he doesn't want a medal, and he questions the purpose of this senseless war. He comes from a military family and feels he can't speak out, until a young woman invites him to appear in a video protesting both the war and the deceitful tactics of recruiters.
Strays Like Us by Cecilia Galante. 9781338043006. 2018. Gr 5-8.
After her mother's arrest for stealing prescriptions, Fred (Winifred) is sent to a foster home. Rural life is very different, and Fred's only friend is Toby, the neglected dog next door. When an accident befalls Toby's owner, Fred, her foster mother, and Delia, a bullied classmate, learn to take care of the dog—and of each other.
Takedown by Laura Shovan. 9780553521412. 2018. Gr 4-7.
Growing up with only brothers in a wrestling family, Mikayla is a wrestler, too (she doesn't want to be known as a female wrestler). Lev has hopes for a good showing at the state tournament this year. When he is partnered with Mikayla, he is afraid that she will hold him back, but they work well together and gradually become friends. But they both know that they will have to face each other on the mat, and only one can win.
Wild Blues by Beth Kephart. 9781481491532. 2018. Gr 5-9.
Lizzie chooses to spend the summer with her uncle Davy in his cabin in the Adirondack wilds—which really means spending the days with Matias, Uncle Davy's neighbor, her survival guide, a very large rock, and the shade of the trees. However, things happen this summer far out of Lizzie's choosing—a prison break and a kidnapping, and a blinding storm put the fate of everything Lizzie loves in the balance.
HIGH SCHOOL FICTION
The Cheerleaders by Kara Thomas. 9781524718329. 2018. Gr 9-12.
In one ghastly three-week period, all five cheerleaders at Sunnybrook died in unconnected incidents: two were killed in a car accident, two were murdered, and Monica's older sister committed suicide. Ever since, there have been no cheerleaders. Now, five years later, Monica finds evidence that maybe the deaths were connected…and the killing might not be over.
Dear Rachel Maddow by Adrienne Kisner. 9781250146021. 2018. Gr 8-12.
Brynn idolizes liberal commentator Rachel Maddow. After writing to her for a school project and receiving a reply, Brynn decides to draft emails to Maddow–but never send them—about all her problems: breaking up with her first girlfriend, her parents, and trouble at school. Then she decides to run against her archnemesis Adam and her ex-girlfriend Sarah for student representative to the board that selects the next school superintendent. When things turn ugly, Brynn asks herself: What would Rachel Maddow do?
Dive Smack by Demetra Brodsky. 9780765396952. 2018. Gr 9-12.
Although he can't remember anything else about the night his mother died in a fire, Theo does remember that he was the one who lit the match. Now the captain of the diving team, Theo just wants to leave town and its memories behind on a college diving scholarship. When a family history project at school causes long-buried memories to resurface, Theo suddenly realizes that everything he thought he knew about the night of the fire is wrong.
The Fall of Innocence by Jenny Torres Sanchez. 9781524737757. 2018. Gr 9-12.
When she was eight years old, Emilia was brutally attacked in the woods behind her school. Now sixteen, she has buried the memories of that day and, with the help of family and friends, is living each day to the fullest. But when she learns that the boy she identified is about to be released because of a false confession, her past floods back, leaving her to confront the shifting truths of a new reality, often retreating into fantasies that comforted her as a child.
The Final Draft by Riley Redgate. 9781419728723. 2018. Gr 9-12.
Laila writes science fiction stories, getting positive feedback from her creative writing teacher. He falls ill, however, and is replaced by Pulitzer Prize-winning author Nadiya Nazarenko who gives Laila her first failing grade, telling Laila that she needs to live a little in order to write anything worthwhile. Desperate for Nazarenko's approval, Laila immerses herself in the nightlife of the Lower East Side, stumbling along the way, and trying to find out who she is outside of her sheltered, science fiction world.
A Flicker in the Clarity by Amy McNamara. 9780062308344. 2018. Gr 9-12.
Shy Evie has always been there for her friend Emma, especially after Emma's brother died. So when she doesn't cover for Emma's latest offense, Emma blocks her out. Full of regret and loneliness, Evie meets a boy who helps her see her situation from a different perspective. She realizes that her codependent relationship with Emma was unhealthy, and when Emma comes around, Evie sees that she needs to stand up for herself.
The Girl You Thought I Was by Rebecca Phillips. 9780062570949. 2018. Gr 9-12.
Everyone knows that sweet, pretty Morgan is one of the good girls, but Morgan has a secret. She has been shoplifting since her parents split up a year ago.  When she is caught at the mall and sentenced to 30 hours of community service, she is desperate to keep it under wraps. But when she gets to know Eli, a cute guy who works at the thrift store where she is completing her sentence, she realizes that if she continues to lie to him, she might lose him. But he might also leave if she comes clean.
Girls Can't Hit by T.S. Easton. 9781250102324. 2018. Gr 9-12.
Fleur only went to the boxing gym in support of her feminist friend Blossom and signs up for a class. She's the only girl in the class and works harder than she ever has at anything. She is surprised by how much she likes it—and likes what it is doing to her body and her confidence. So despite the consternation of her mom and her boyfriend, she is determined to succeed.
I Am Still Alive by Kate Marshall. 9780425290989. 2018. Gr 9-12.
After a car crash kills her mother, Jess goes to live with her survivalist, off-the-grid father—whom she hasn't seen in a decade—in the Canadian wilderness. But just as the two begin to reconnect, a secret from his past arrives. leaving her him dead and the cabin burned to the ground. Suddenly, Jess finds herself abandoned in the cold Canadian wilderness with only her dog for company. She must find a way to survive the harsh environment if she is to seek revenge on the person who killed her father.
If Only by Jennifer Gilmore. 9780062393630. 2018. Gr 9-12.
Pregnant and sixteen, Bridget is running out of time to decide what she wants to do for her baby—to become a parent or relinquish the child to those who want to parent. Fifteen years later, Ivy is happy living with her adoptive moms but still wants to know why she was put up for adoption and to learn more about her birth mother.
Learning to Breathe by Janice Lynn Mather. 9781534406018. 2018. Gr 9-12.
After being raped by her cousin, Indy finds out she is pregnant and is distraught that now people's expectations of her—that she will become a promiscuous drunk like her mother—Is coming to fruition. She is sent to live with relatives in Nassau Island in the Bahamas who look for any excuse to kick her out. Indy feels all alone until she comes across a yoga retreat center where she finds kindred spirits who offer her kind support.
Letting Go of Gravity by Meg Leder. 9781534403161. 2018. Gr 9-12.
Parker made the decision to become a doctor when she was in fourth grade, when her twin Charlie was diagnosed with cancer. Now with Charlie in remission, Parker has been accepted to Harvard and has landed a summer internship at the hospital—but she is now uncertain about going into medicine. Then she reconnects with Finn, a childhood friend and artist, who opens her eyes to a new future.
Little Do We Know by Tamara Ireland Stone. 9781484768211. 2018. Gr 9-12.
Former best friends Hannah and Emory haven't spoken in the months since their big fight. Now seniors, Emory works on her UCLA performing arts application and spends time with her boyfriend, Luke. Meanwhile, Hannah relies on her faith to cope with her family's financial problems. The lives of all three teens intersect when Luke has a near-death experience. In the aftermath, a secret about Hannah and Emory's argument comes to light, causing all three to reconsider what they believe.
Lovely, Dark, and Deep by Justina Chen. 9781338134063. 2018. Gr 8-12.
While chatting with Josh, a cute boy at her bake sale, Viola gets dizzy and faints—and wakes up in the hospital. Diagnosed with a rare and severe form of photosensitivity, her skin can no longer tolerate light, even from her phone. Her whole life changes, and she is afraid she will have to give up her dream of becoming a journalist. When a romance blooms with Josh, she rebels, and when she lands in the hospital again, Josh leaves. Viola has two options:  withdraw from the world or come to terms with her new reality.
Mariam Sharma Hits the Road by Sheba Karim. 9780062445735. 2018. Gr 9-12.
Three Pakistani American teens take a road trip from New Jersey to New Orleans in search of solutions to their problems concerning heritage, identity, and religion. On the way, they just might finding answers in their growing friendship with each other.
The Museum of Us by Tara Wilson Redd. 9781524766870. 2018. Gr 9-12.
Sadie has a rocker boyfriend and popular best friend, but the real love of her life is George, a figment of her imagination. More and more, Sadie loses herself to the fantasy world she's created in her head and it begins to affect her daily life. One day after a car accident, she cries out George's name, leading her to confront what brought George in her life in the first place.
Neanderthal Opens the Door to the Universe by Preston Norton. 9781484790625. 2018. Gr 9-12.
Nearly a year after his brother's suicide, Cliff "Neanderthal" Hubbard gets recruited to make life better at Happy Valley High by the school's quarterback, who claims he had a vision from God.
Not the Girls You're Looking For by Aminah Mae Safi. 9781250151810. 2018. Gr 8-12.
Caught between two world, Lulu considers herself both American and Arab, which in her American classmate's eyes makes her a terrorist, while her Muslim family disapproves of her American lifestyle. With a chip on her shoulder, she makes a significant, impetuous mistake that could cost her more than she bargained for.
Notes from My Captivity by Kathy Parks. 9780062394002. 2018. Gr 10-12.
Adrienne wants to be a great journalist and is delighted for the the opportunity to write an article about a legendary family of hermits in Siberia. Despite extensive preparations, disaster strikes and she finds the harsh Siberian terrain unforgiving. She's taken captive by the family she wants to write about but was convinced didn't actually exist. To escape, she must pretend to care about them, even wooing the youngest son.
Zen and Gone by Emily France. 9781616958572. 2018. Gr 9-12.
Essa takes care of her nine-year-old sister Puck in Boulder, Colorado, because their mother is perpetually high. One day, she meets a recent transplant named Oliver, and she finds a new sense of freedom. They fall in love, and Oliver teaches her the tenets of Zen Buddhism. On a hike, the two get stranded in the mountain due to bad weather. However, Puck followed the two and is now missing. Essa must use her new-found spiritual strength and her boyfriend to save the young girl.
ADULT CROSSOVER FICTION
Bearskin by James A. McLaughlin. 9780062742797. 2018. Gr 11-Adult.
Rice Moore needs to hide, and he has found the perfect place. As a biologist caretaker in Virginia's Appalachian Mountains, he tracks wildlife and repairs cabins, isolated and secluded in a forest preserve.  But when he uncovers that poachers are killing bears for their organs and tries to stop them, his actions alert the Mexican drug cartels he is fleeing from.
The Book of Essie by Meghan Maclean Weir. 9780525520313. 2018. Gr 10-Adult.
Essie is the youngest daughter on a reality show about a religious family of the "fire-and-brimstone" variety. She has grown up in front of the cameras. When her family discovers that she is pregnant, they decide to marry her off immediately in a show that will send ratings through the roof. Essie pushes for Roarke from her school's baseball team, and he agrees—though he is hiding a secret of his own. And Essie begins to wonder if she can trust her secret to anyone, and what she would give up for her own freedom.
The Color of Bee Larkham's Murder by Sarah J. Harris. 9781501187896. 2018. Gr 11-Adult.
Every sound in Jasper's world has its own unique color, from each person's individual voice to noisy birds to slamming doors. When Bee, the annoying new neighbor girl, disappears, Jasper sees the ice blue color of murder. Afraid that he's done something terrible to her, he begins to look back on their interactions to see if he can find any clues. But someone else really doesn't want Jasper to find out the truth.
Dear Mrs. Bird by A.J. Pearce. 9781501170065. 2018. Gr 11-Adult.
Emmy hopes to help out with the war effort when she applies for a job at the London Evening Chronicle. She hopes to become a war correspondent, but she is hired as a typist for Henrietta Bird, an advice columnist. Mrs. Bird insists that all "unpleasant" letters be tossed, but Emmy is touched by their troubles. She starts to answer them privately, using the columnist's name, as bombs rain down on an increasingly damaged city.
Find You in the Dark by Nathan Ripley. 9781501178207. 2018. Gr 11-Adult.
Martin Reese, retired CEO, illegally buys up old police files on serial killers, searching them for clues about where they buried their victims, and then anonymously informing the police. But the detective is leery; is this source responsible for the bodies? When Martin finds a fresh corpse with old remains, he realizes that a new serial killer is out there using old graves—and now he is being hunted by both the police and the killer.
The President Is Missing by Bill Clinton & James Patterson. 9780316412698. 2018. Gr 11-Adult.
A team of Special Forces and CIA agents were sent to Algeria to prevent an attempted attack on the leader of the Sons of Jihad. President Duncan refuses to answer Congress's questions about who ordered the raid, but he is also worried about the threat of a computer virus that could cripple the United States. Duncan disappears without his security detail to try to find answers—and maybe unmask a traitor.
There There by Tommy Orange. 9780525520375. 2018. Gr 10-Adult.
The lives of twelve Native Americans collide in Oakland at the inaugural Big Oakland Powwow. Their pasts and their reasons for coming are varied—reunion, pride, remembering, but also robbery and violence—but they are all heading to a shocking conclusion that will shake their worlds.