Tim Stahmer at Assorted Stuff has a dead-on post, It's Closing Time, about stopping and starting "school" every summer. He shares my pet peeve about closing libraries exceedingly early and collecting technology for summer storage. And I like this question:
"But I wonder how much more learning would be possible if we didn't 'open' and 'close' schools each year? If we treated learning as a continuous, open-ended process, rather than something with a fixed start and end?"
Using an expensive resource like a school and its library for only 3/4 or so of the year just doesn't make good economic sense either.
And yet… I think many of the educators with whom I interact seem ready for a break by the end of May- both teaching and non-teaching staff. While the days of the duty-free summer seem to be a thing of the past, even for "9-month" employees, the summer brings a change of pace. Many tasks, while important, do not have the urgency that they do when school is in session.
The summer provides a much-needed mental health break for those in stressful positions. By the end of May I go home thinking I don't really care if I ever see another student or teacher or principal for the rest of my life. But by the first of August, I miss them all.
How do we get continuity of education and full use of resources yet provide breaks for kids and adults?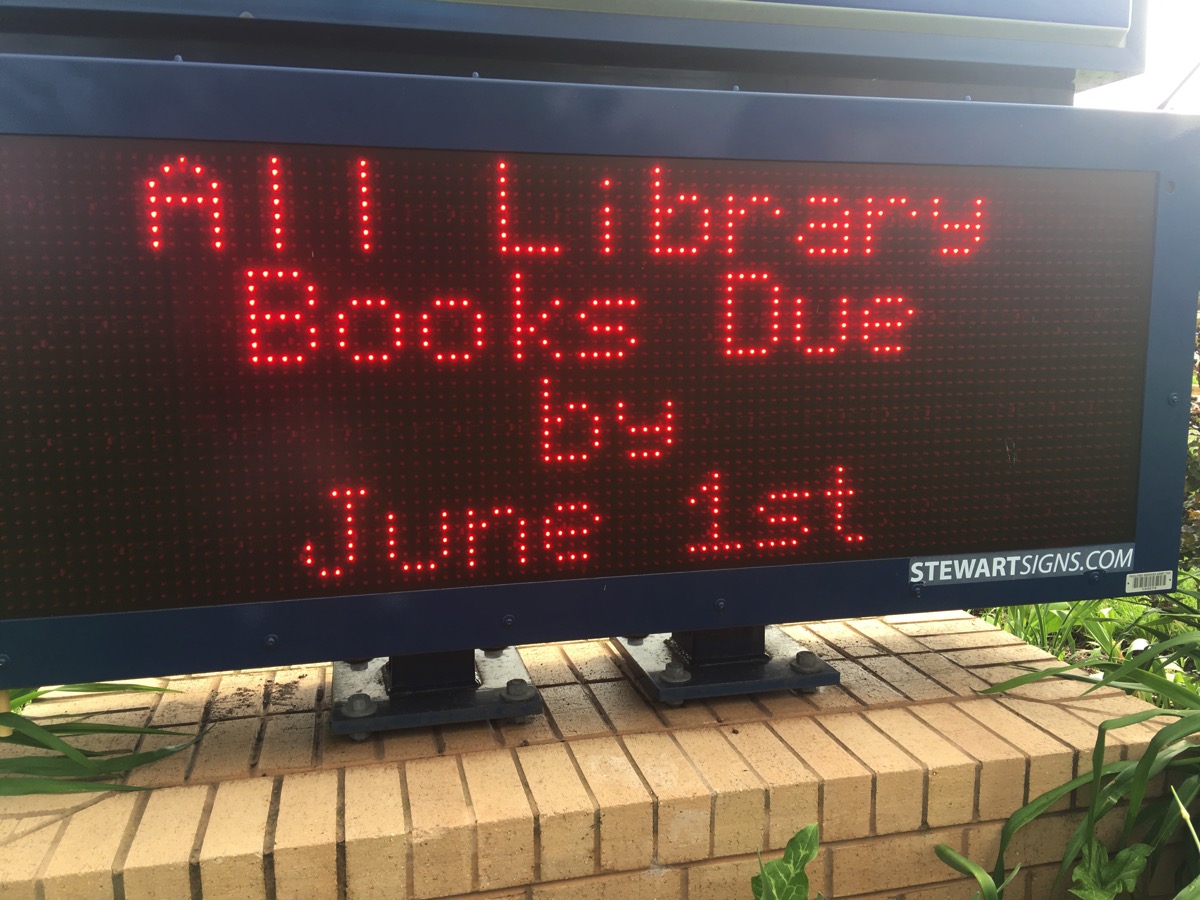 One thing we are working on is extending the school year informally with technology. Our students keep their Chromebooks and access to the school's resources (ebooks, databases, videos, Internet access, etc) over the summer. Our public library collaborative project, of course, goes year round. I would like to have the funding to keep our school libraries open over the summer as well or at least allow kids to check out a ton of books to keep over the summer. We are making inroads at some of our schools by having the libraries available during summer school and having one school do summer checkout.
A better long-term solution might be to re-envision how a "year-round" school is structured. I worked for five years in a year-round school. The ARAMCO Schools in Saudi Arabia had to accommodate an oil company that could not afford to lose all its employees for three months during the summer. So schools there were 3 months on; one month off. One third of the employees and their kids would be gone in August, December or April. Three three-month-long regular school sessions looked and felt like regular semesters. The single months between them allowed vacation time, remediation for those who needed it, or enrichment programs and recreation. We got both breaks and continuity.
As much as I am sentimental about the summers of my own childhood, I recognize that we need to find ways to keep learning opportunities available to our kids – year round schools, summer school, youth camps, digital learning, library programs – creative options abound.
There is no excuse for the summer slide.