Today kicked off our week long STYLE: Songwriting Through Youth Literacy Education residency-in-the-library by Nate Bogopolsky and Tiffany Wilson. Nate and Tiffany performed a song they wrote for the project inspired by "Can I Touch Your Hair?" They started out with their own song inspired by the book, one Tiffany hopes to polish, publish and copyright re-record. What was thrilling for the students was hearing a new song by two pros, just picked fresh@library.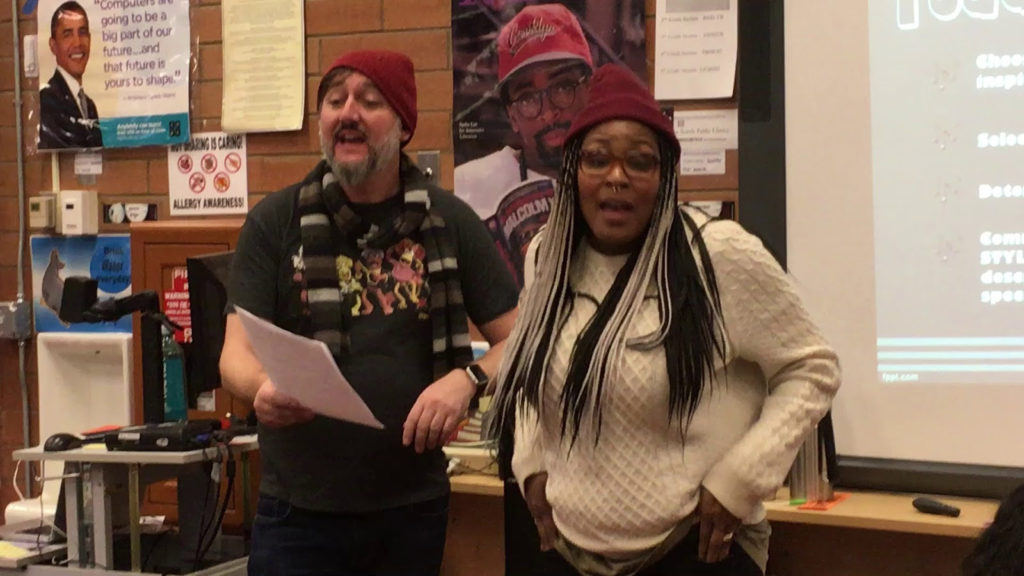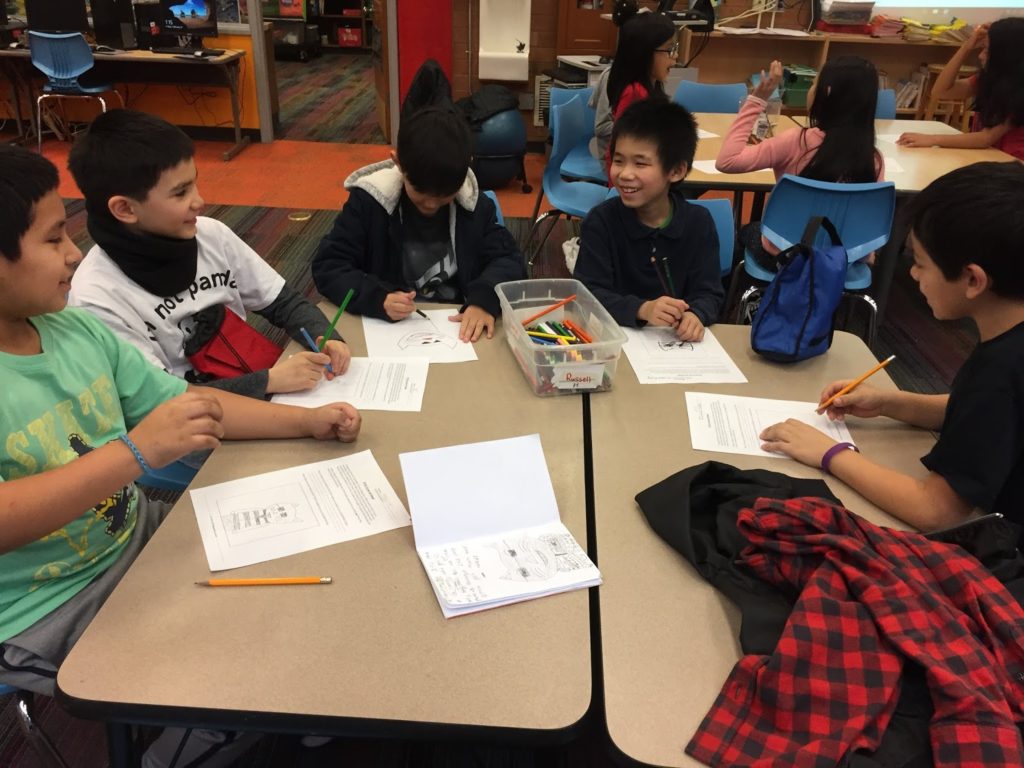 Our inspired 4-5th grade students then identified a theme for their own group song writing, listened to and chose a musical genre and tempo, and added a handful of characterizing moods that were crafted into an original instrumental track by a professional musician in the Bushwick Book Club "stable" of talented artists.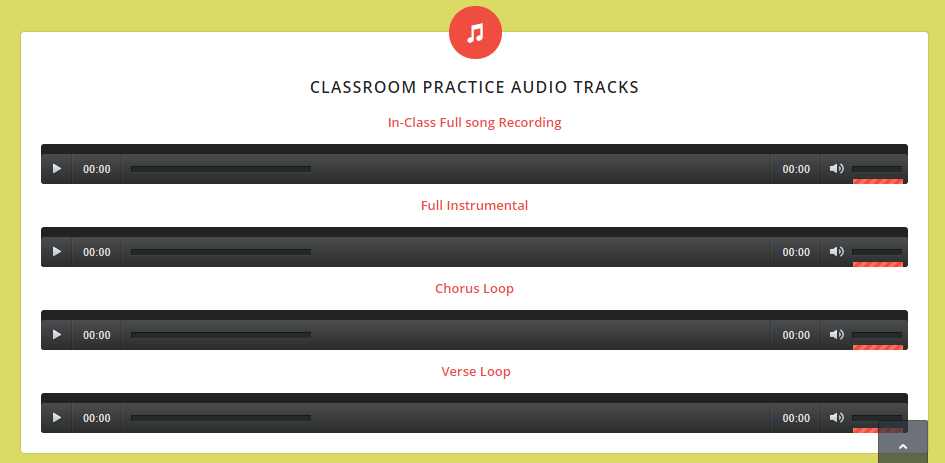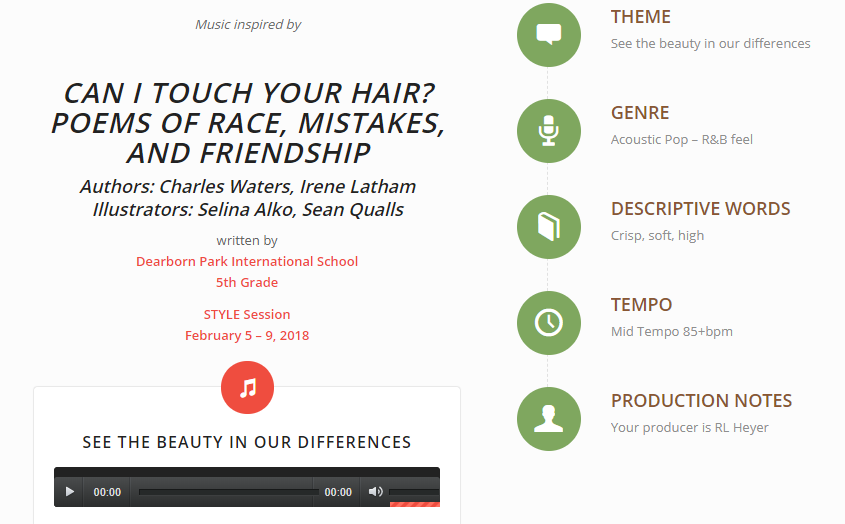 Tuesday the instrumental tracks were loaded onto a project website and each 4th and 5th grade class listened and got into the swing of songwriting. Short phrases and impressions were melded into a chorus and recorded before the 30-40 minute class period was over. Wednesday and Thursday students mixed to be in groups who they don't usually work with, then each wrote verses that went into the final recording on Friday.
Talk about a dynamic duo of artists-in-residence. STYLE rocked our library!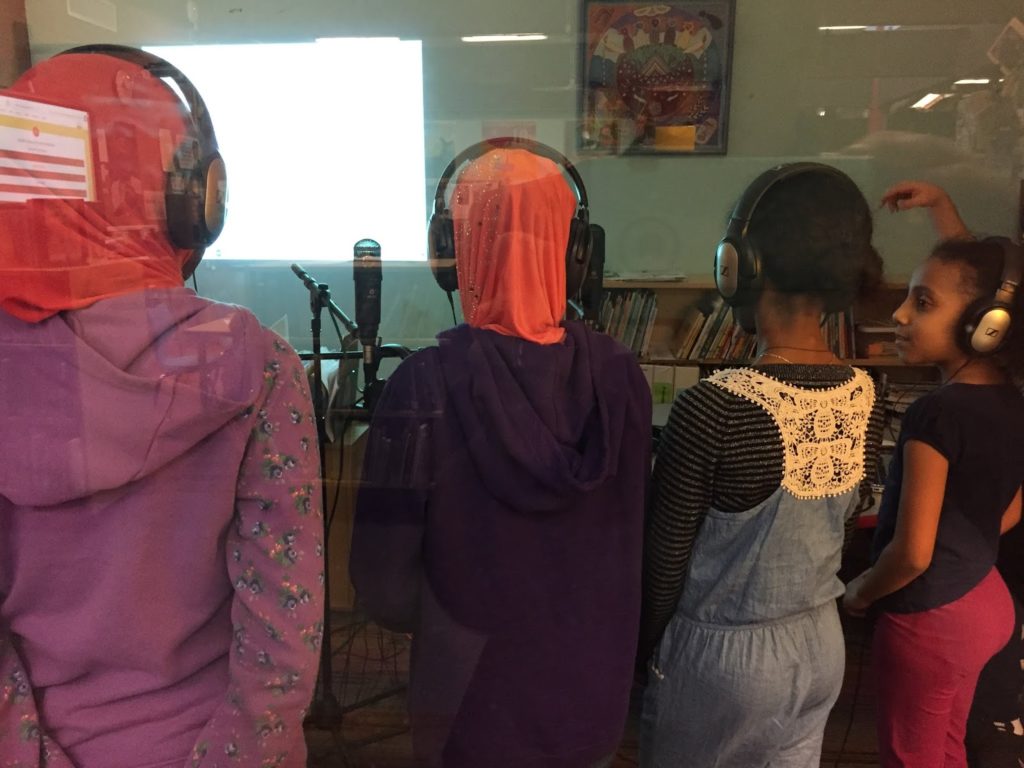 Kids will be singing and sharing this with families for years to come. Who knows, maybe their next album will be ready for download before they graduate from high school.
One thing I do know for sure is that magic like what's being created @library @DPISchool1 this week doesn't happen without a whole lot of help. The Northwest Literacy Foundation is providing major funding support (on top of a tremendous new book donation earlier this fall). Creative Advantage Seattle has STYLE in their "stable" of artists available to Seattle Public Schools and are helping fund the artists as well. Add to that a thanks to supporters of Bushwick Book Club Seattle, who made a special contribution to reach students in high-poverty, culture-rich schools like ours. Thanks to all!
OK so maybe I helped a little behind the scenes. Here's how I transformed library shelving over the winter break to allow flexible use of the space. It's a simple project that any librarian with a penchant for power tools can do in an afternoon. Have the lumberyard precut your plywood, sand it at home, get locking casters, screws and washers to "laissez bon étagères roulez!"
And it's true, I do a lot of music in my library. From Raschka's "Mysterious Thelonious" to "When the Beat Was Born: Cool Herc and Creation of Hip Hop", I make sure kids know that music makes the world go round. Today at ALA's YMA awards in Denver the 2018 Steptoe Illustrator Award went to Charly Palmer for Mama Africa! How Miriam Makeba Spread Hope with Her Song written by Kathryn Erskine. It's been circulating in my library for a while now, and what a story of the power of music it tells.
Meanwhile back at school, my punk rocking-1st grade teaching colleague Ben Gallup came up for Black History Month inspiration. After gathering books about inventors and social leaders, we riffed a while on Hendrix, before he picked up on picture books I had out on Nina Simone, Muddy Waters, Miriam Makeba and Paul Robeson. Ben and I talked about Robeson's "Peace Arch Concerts" which led me back to telling about getting to know Robeson's godson, Eric Bibb (pictured here viewed from my library @GiddensSchool 12 years ago. I can still hear him singing, "Woke Up This Morning With My Eyes Stayed on Freedom."
Meaningful music has long been a part of what I love most about teaching. It's twenty years since I helped launch Kent Stevenson's "Stevensongs" into print and recording at Happy Medium School. What fun that was to have each student get a chance to record at Jack Straw Studios. I chuckle when my daughter and friends still break into song…but they do. Music sticks when it has a message with meat, it's something to celebrate. Thank you Kent for "My Sensational Skin", "The United States of the Blues", and many other snappy songs worth singing.
What's on your library's playlist?