2015 has proved to be a monumental year for the Maker Movement. With increasingly more schools committed to creating a genuine and committed culture of innovation, we are seeing more opportunities than ever for learners to be able to invent, tinker, create, innovate, make, and do. The continuing establishment of physical makerspaces in schools have continued to help provide a foundation that the students need to be able to thrive and flourish in that kind of culture.
The most successful makerspaces include tools, materials and resources that inspire and allow for an environment rich with possibilities, allowing all students the opportunity for open-ended exploration. In addition to tried-and-true favorites such as Spheros, Makey-Makey kits, littleBits, and Legos, there is now such a vast array of makerspace-related products available.
As this year draws to a close, we can't help but reflect upon some of our favorite makerspace things. Upon doing so, Travis Lape and I, have compiled a list of our 'Top Ten Favorite Makerspace Items of 2015'. In this post, we have provided links to all of the products, as well as a brief description of each. It is our hope, that this versatile and fun list will get you thinking about things you have never thought of before and help your makerspaces to continue to grow and evolve.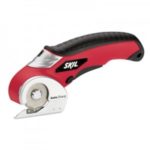 Skil Power Cutter
The Skil power cutter cuts hundreds of materials up to 1/4 In. thick including plastic packaging, carpet, corrugated cardboard, and much more yet weighs less than 1 lb. Cardboard is a favorite in so many makerspaces. This safe power cutter is the ideal tool to keep handy in a makerspace!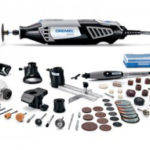 Dremel 4000 Rotary Tool
The Dremel 4000 Rotary Tool Includes 30 Dremel accessories and 2 Dremel attachments, which allow you to carve, engrave, cut, clean, polish, grind sharpen and sand. Because of its size and many functions, it makes creating anything in a makerspace easy, possible, and fun!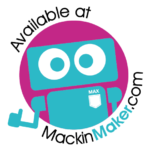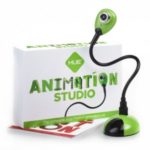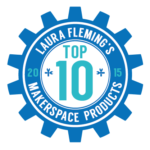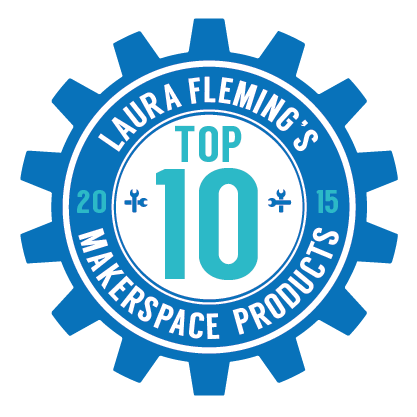 HUE Animation Studio
HUE Animation Studio fosters creativity, collaboration, and critical thinking, enabling students to plan and create their own learning experience. The complete stop motion animation kit includes the HUE HD camera, the HUE Book of Animation (written for students) and HUE Animation software. Contains everything students need to create their own stop motion animation videos. This wonderful kit encourages creativity and imagination.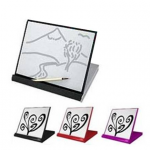 The Buddha Board
Buddha Board is inspired by the Zen idea of living in the moment. You simply paint on the surface with water and your creation will come to life in bold design. Then as the water slowly evaporates, your art will magically disappear leaving you with a clean slate and a clear mind, ready to create a whole new masterpiece. Buddha Board is environmentally friendly as it only uses water – no mess, no ink, no paint, no chemicals – and the board will last for years with proper care.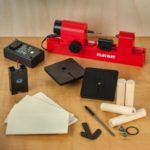 PLAYMAT- 4-in-one Workshop Tool
A safe tool that really works. Young carpenters can safely create and build real wooden projects using this combination drill press, jigsaw, sander and lathe. Due to the child-resistant construction of all machines is no risk of injury. An ideal tool for integrating power tools with even our youngest makers.

Make it All: Arduino Kit
A one-of-a-kind method for introducing microcontroller programming which enables even novice students to design and build sophisticated electronic inventions. The hardware in this kit is hand-selected to minimize student frustration and increase self-sufficiency. Programming concepts are introduced through a block-based, graphical language. Later, students who are ready can move on to native Arduino code. Programming can be done from an iPad, laptop, or Chromebook. This is the most affordable way for students get all the materials they need to complete all three challenges. Made for teachers, not engineers!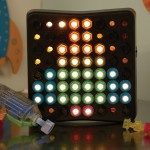 Design & Drill Brightworks
Light up creativity with the flip of a switch! Budding designers can follow one of 12 included patterns or create their own custom, glow-in-the-dark creations. Just insert one of the translucent bolts, use the real working, kid-friendly power drill to drill it in, and watch as your dynamic creation glows from the inside! Has functionalities similar to a real drill…can go in reverse and has multiple drill bits.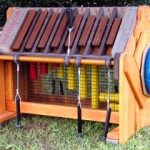 Preschool Music Station
A piece of musical equipment for people of all ages to enjoy- self-expression and community building through music. The preschool music station features four popular instruments in one unit: a pentatonic soprano metallophone built back to back with a pentatonic soprano marimba (playing one octave higher), a rain wheel at one end and a set of two tongue drums at the other giving several young musicians a chance to play together. Instrument is designed for allow students to explore music in a different way than traditional music classes offer. It also guarantees the durability a school makerspace requires.
HP Sprout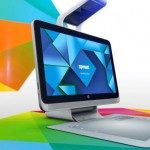 Sprout by HP is a revolutionary all-in-one computer and 3D scanner that makes it easy to go from thought to expression in an instant. By blurring the line between physical and digital, Sprout lets you bring your creativity to life, instantly. Sprout's revolutionary all-touch user interface lets you control your content directly with your hands on either the 23″ Full HD touchscreen or the projected display on the 20-point capacitive Touch Mat. The perfect all in one computer for a makerspace because it connects the physical with the digital world.
Lyka's Adventure Teaching Kit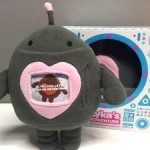 Lyka, a little robot with a big heart, needs your help. Her home planet, Ahmee, is withering away. The only way to save Ahmee is to teach Lyka anything and everything about the world around you. Together you'll travel the world on amazing adventures as you determine what she should learn, where she goes next and who she'll meet. Your imagination is her roadmap. Along the way you'll connect with other children around the world as you work together to help her regenerate planet Ahmee. Lyka demonstrates the power of a story-driven methodology in relation to STEM experiences and 21st century skill-building. The Lyka's Adventure Teaching Kit can be wrapped around any type of curriculum and creates a learning environment where engagement thrives. Check out this offer they currently have to bring Lyka into your school with a Skype meet-and-greet, some questions for students, and then a follow up activity and thank you note from Lyka. It's free!
So there you have it, our 'Top Ten Makerspace Items of 2015' list! We're already looking forward to all that 2016 will have to offer! Keep us posted on any great makerspace items you see!