One of my favorite things to do is work with educators who are passionate about making school different.
I have two passions that I get to live out every day in my job as the Innovative Programs Director. My first passion is this idea of making and creating in schools. This started about four years ago when I saw the work Laura Fleming @LFlemingEDU was doing in her school. Laura and I have become close friends even though we have never met in person. She challenges me and pushes me to think differently about our spaces and how learners are showing their learning. My second passion came after visiting Mary Perrine @MaryEPerrine and her team at Pioneer Ridge Middle School in Chaska, Minnesota. After this visit I started digging deep into this idea of Personalized Learning through my master's work and how could it work at an elementary level. You can vad more about our learning pathway here Getting Rid of Grade Levels: A Personalized Learning Recipe for Public Schools and EPIC Update: A Day in the Life of a Learner.
I had the opportunity to travel to Sleepy Eye, Minnesota, and work with 12 incredible passionate educators. They all sat at the table with a goal in mind. That goal was to make school different and to empower their learners to drive their learning. I started off by sharing this video with them from 2Revolutions because it shows the importance for us to think differently about school.
I also shared with them something I heard at TIE17 from Don Wettrick @DonWettrick  that right now Uber is the largest taxi company that owns 0 of their cars. They will be the largest taxi company in the next 10 years that has 0 drivers. The technology is growing and faster than ever. Think about it: the Apple iPhone turns 10 years old this year. Think about how the phone has developed in just 10 years. What it took them to develop in 10 years will now only take them 5 years. I was just in our local Panera Bread and look what they have. You can now just walk up and order your food from this screen. They have six of them set up. We need to embrace this change and start to prepare our learners for a world that is going to be different than what you and I grew up in. If we don't we are going to be putting our own kids out of jobs because the technology will take care of that.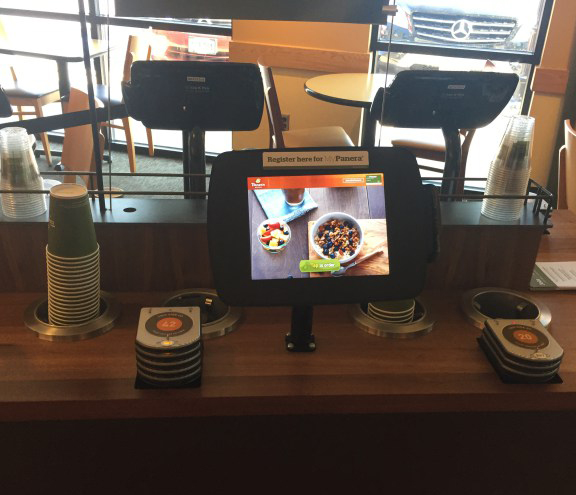 Here is a glimpse into what I am talking about. This trailer gets me going and pumps me up to make school different. To start preparing our learners for a future that we don't know about yet. We can do this together, but it will take a team. That is why I am spending my summer traveling and working with districts that are interested in bringing this type of learning to their schools.
It all starts with the gears that make a machine run. I took this idea from Dr. James Rickabaugh and Tony Frontier's book called "Five Levers to Improve Learning." I look up to Dr. Rickabaugh and love the work he is doing for schools. I believe we must look at our structures, how we group learners, our standards we teach, our learning environments, and setting up a successful strategy to change learning.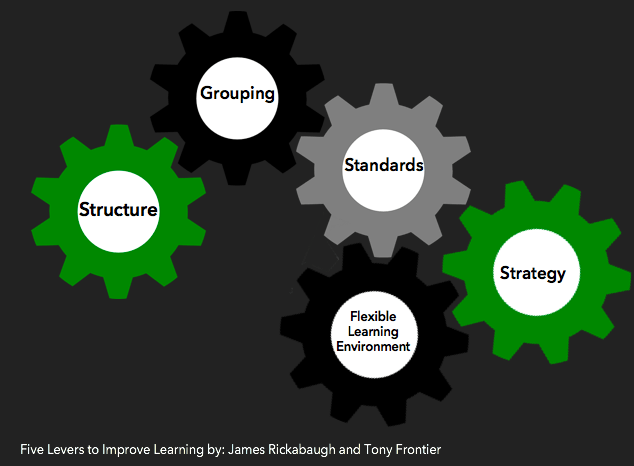 We started our day in Sleepy Eye by looking at our structure. The teachers worked hard through a design challenge to create a new structure for learning. It is always fun to see educators open up to ideas through this designing process.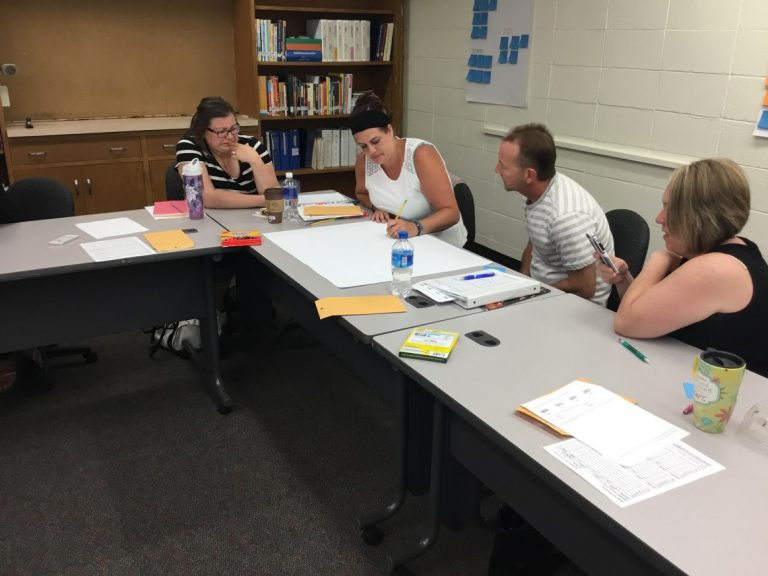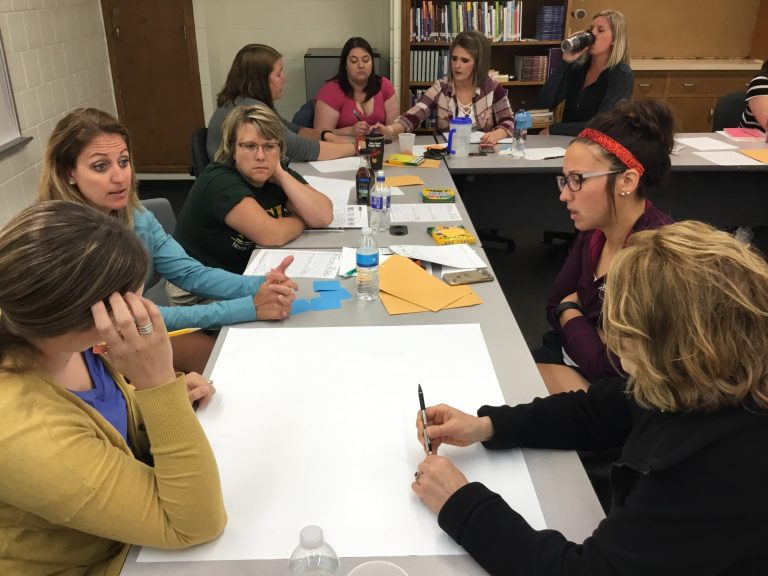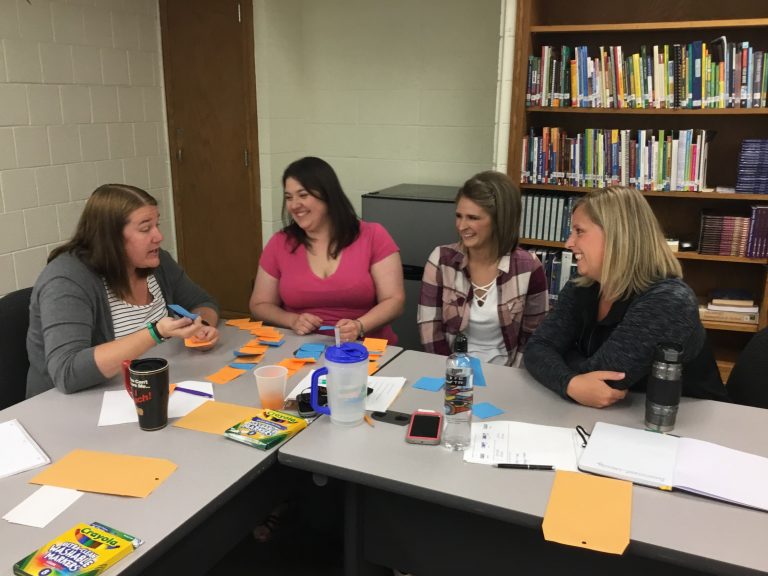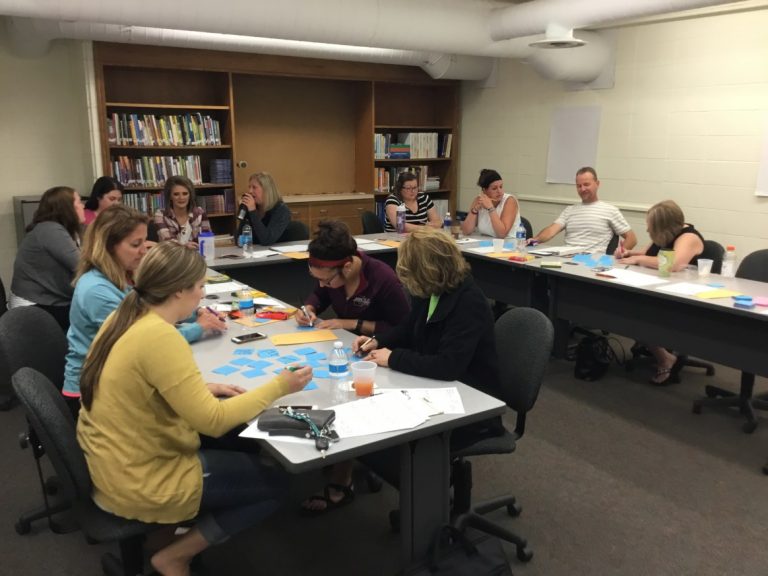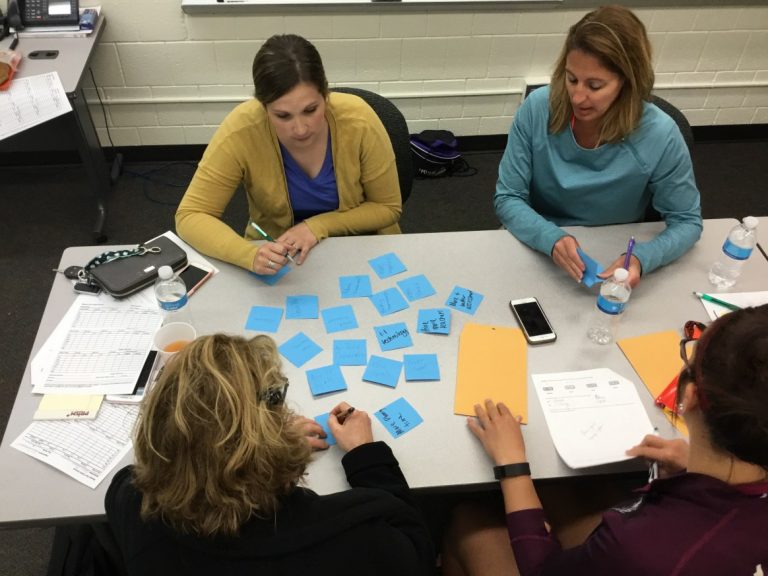 After we got through the designing process we got into structure and what things you need to think
about when changing up different aspects of the classroom. I love this time because it allows me to reflect on what we are doing with our learners. At the end of the day we are putting learners in front of instruction that they are ready for and need. We are not putting them in front of instruction that they can't do which then lends itself to frustration and hating school.
Overall this was a great day of learning and working with the teachers in Sleepy Eye, MN. I am always glad to help and support groups that want to consider this style of learning.
Connect with Travis on Twitter.